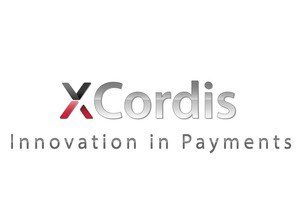 We had a chat with Robert Atkin, Founder of Xcordis FinTech to see what he will be talking to us about at Pay360Innovate on November 25th. Xcordis is a new Fintech company reducing friction and enriching the functionality of payments within marketplaces and companies. By reducing or even eliminating manual payment processing with the use of Robotic Process Automation, a high cost for companies is immediately reduced. So for the sake of your wallet (digital or leather) Xcordis is a company worth knowing about.
Rob will be telling us more about his company at the Pay360Innovate showcase which will be starting at 11.20am. Make sure you've registered here.
How is Xcordis innovative?
We improve business processes that have largely bypassed automation so far. We also enable new digital business models that allow companies to leverage the power of the cloud not just replicate an offline process.
Tell us how automated payments is the future.
I can give you an example; our product 'Pay.Properties' can give a letting agent 90% of their payments clerk's time back so they can now grow the business within their existing cost base.  A letting agent has 300 houses under management – they employ one graduate at £35k pa who does nothing but make payments. They are now maxed out and can't expand their business without employing additional staff. Automated payments save time, money and resources.
Your product Xylyx automates the payments sharing and disbursements feature which makes your product so attractive. Tell us how that works.
We gather information about an online transaction or a business payment and payout to any number of recipients in any time frame required. For example, this could be paying the 3 suppliers of the items bought from an online marketplace in one transaction. Because we pay in real time,they can then deliver the goods directly to the customer and all without manual intervention. This also applies if you are paying commission to thousands of traders every time they make a trade or, if you run a utility with smart meters, Xylyx can replace your billing system with real time collections of, say 10p, for every meter pulse – this eliminates bill shock, expensive billing software and bad debt in one go.
How does Real-time payments/feedback improve the face of payments?
Using digital or fiat currencies our 'ReelTimeRoyalties' product can enable every contracted party to receive their share of every stream played or film downloaded in real time instead of the two years it can take in some industries. With comprehensive reporting on every transaction the old model of collection agencies, publishers, record companies and film studios can be hugely more efficient or even replaced.
Through Xyymm a payment gateway can integrate seamlessly with any cart. How does this benefit e-commerce players currently working in the market today?
Instead of each cart making multiple integrations with payment companies (and vice-versa) they just need to integrate with Xyymm (or we'll do it for them). For a gateway they only need one integration with Xyymm and then every cart or ecommerce system can use their services. Or an acquirer can use Xyymm to integrate multiple gateways. For a merchant this means they can have an auto failover if their preferred processor doesn't clear a transaction. Or we can dynamically route transactions to the country of origin of the paying card to minimise cross border payment failures. This speeds up payments and reduces the risk of failure improving both customer to business relations as well as business to business.
How does Franchise Pay create a safer and more effective environment for both the franchisee and franchisor?
'FranchisePay' effectively reverses the typical money flow in a franchise so that the franchisor is in control of cashflow and their business. Everybody benefits from substantially reduced admin and elimination of human error.
Your system can be used across foreign currencies, helping to lower exchange fees. However, you also work across digital currencies as well. Do you predict that digital currency will affect the financial community over the next year?
Digital currencies are coming very soon and mass adoption will happen as soon as a government / central bank underwrites their own e-currency – so e-sterling is potentially a massive game changer. And the blockchain is potentially the enabler for this.
What's the next big innovation for Xcordis?
eebiiz – the fully automated revenue collection, disbursement and company payments solution announcing at the Payments Association conference Nov 2015
ALL of the above is available now.