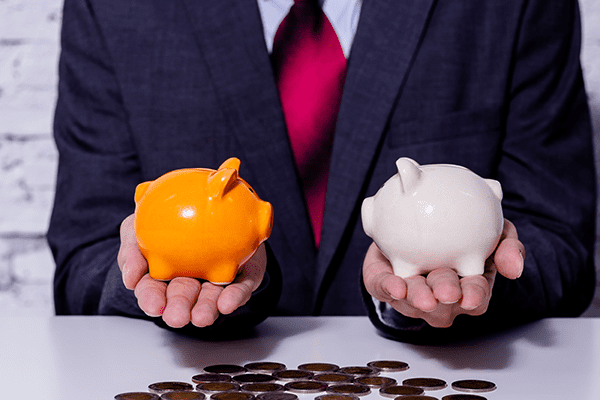 While current accounts are not profitable for banks, having loyal customers allows them to cross sell other products and services it offers.
What is this article about? Why a record number of people switched current accounts in Q4 2022 and what this means for the payments industry.

Why is this important? As the number of people switching banking providers has increased, examining the potential reasons why can help companies garner interest from users.

What's next? Experts believe that switcher incentives have been the biggest factor for switchers and banking providers will need to include these to maintain customer interest.
The way people make payments has arguably become more prevalent in the last year with the threat of recession and the rise in the cost of living.
With a 69% increase in the number of people switching banks in Q4 2022, the services people use to make payments has never been so important, according to research by the Current Account Switch Service (CASS).
The organisation's dashboard processed 376,107 account switches between October and December 2022, an increase on the 222,108 it facilitated in the previous quarter between July and September 2022.
The Q4 figures were the highest volume of customers switching providers that the platform has facilitated since its inception almost a decade ago (September 2013).
End user switching data from CASS, which is three months in arrears, showed that Santander, HSBC, Starling and Monzo had the highest number of new customers switching to them between July and September 2022.
Payees' expectations have risen over the last few years when it comes to banking, says John Dentry, product owner at Pay.UK, with simplicity of access to their accounts and making payments an area that's become more highly valued.
During the Q4 period, seven in ten (73%) switchers preferred their new current account to their previous one, with service-related, non-financial benefits continuing to be the main reasons end users preferred their new account.
Preferring payments with a 'click of the button'
The priority for people changing their payment service appears to focus on direct access to both the system and in making payments.
According to CASS's dashboard, end users cited online banking (46%) as the main reason for switching to their new account, followed by customer service (42%) and mobile banking/banking app ease (40%).
People expect streamlined banking journeys, explains Dentry. "Many would prefer to make changes, switching their current account for example, via the click of a button, or via a mobile application as opposed to having to visit a bank branch in person."
When it comes to managing payments with banking providers, he says people are leaning to the widest range of ways to communicate with banking providers "whether it be over the phone, online or via a chat-bot".
However, Dentry warns that when it comes to dealing with financial concerns such as reporting unrecognised payments, "there are those that prefer a face-to-face meeting in branch".
Switching bonus deals are a factor in payment service choices
However, David Birch, author, advisor and commentator on digital financial services, disagreed and says the uptick in switches had more to do with bonus deals – payments to those changing their provider.
"I have a suspicion that the high levels of account switching in the UK at present may have more to do with the incentives offered by high street banks," he explains. For example, Santander, which had one of the highest net switching gains between July and September 2022, offered a £200 switch bonus.
He also cited TSB, which offers up to £200 as a switch bonus (with up to £74 on top), First Direct, which advertises a £175 switch bonus, and Lloyds' promise of a £200 switch bonus.
"I think customers are quite lazy and tend to see all banks as being the same so not worth switching, hence the incentives have to be quite high to get them to move," Birch adds.
A spokesperson for Santander also indicates that the payments users get in return for switching is a key part of their customer experience, saying: "Feedback from our customers has been more around liking the cashback and benefits they receive so the quote has focused on that."
They say the focus is on "providing our customers with long-term value, delivering benefits on both everyday payments and savings", including – in Santander's case – offering the only current account in the UK that gives both cashback on household bills and interest on in-credit balances.
"These have been more the reasons we've had from customers to why they sign-up with Santander," they add.
Dr Claire McCafferty from The London Institute of Banking & Finance tells The Payment Association banks are offering switcher incentives to buy a customer's loyalty and to be used as the "primary bank".
"Current accounts are not a profitable business, what is, are the products and services that can be cross sold," she says. "Is this actually what is happening or are customers now using multiple providers? Evidence would suggest the latter."
She warns that banks may have to look at offering incentives to customers to hold multiple products and services with them.