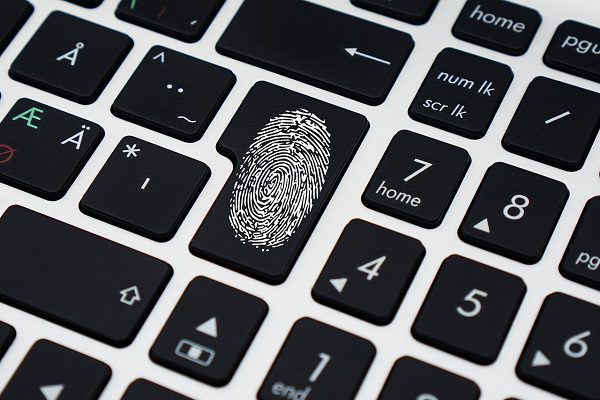 Aleksander Tsuiman, at Veriff, explains why he believes remote identity verification can help businesses keen to adopt or build their own use of cryptoassets without the common security risks associated with digital payments.
Since its inception, cryptocurrency has developed in a regulatory grey area, but change is coming. One example is the Markets in Crypto Assets (MiCA) regulation, part of a larger digital finance package, including the Digital Operational Resilience Act (DORA) and the DLT Pilot Regime Regulation.
First proposed in September 2020 by the European Commission and approved by the Council of the European Union earlier this year, the MiCA regulation is due to come into force in 2024 after a 12-18-month transition period.
According to the European Parliament, the MiCA regulation seeks to "trace crypto-asset transfers, prevent money laundering, as well as [establish] common rules on supervision and customer protection". By implementing regulations similar to those seen in the financial sector, the aim is to embed openness and safety in crypto markets, reducing risk, and preventing criminal acts like money laundering and terrorism financing.
Despite ongoing market turbulence, with a total market cap worth over $1 trillion (£806 billion) in Q1 2023, many businesses are keen to either adopt crypto or build on their use of it. Crypto offers a host of benefits to payments businesses looking to gain a competitive advantage, including attracting tech-savvy customers, gaining a lead in digital innovation, and creating commercial opportunities with crypto-enabled businesses.
Overcoming drawbacks, embracing opportunities
Despite the opportunities, crypto poses several drawbacks, from price swings to illicit transactions.
Additionally, the MiCA regulation could create new challenges. For instance, the new legal and regulatory framework means that businesses dealing in crypto will have to review their policies and procedures and prepare for increased disclosure, transparency, and compliance with tighter regulations. Furthermore, the stage has been set for more regulatory changes across the world, creating uncertainty over future needs and obligations.
Businesses are now asking how they can successfully utilise crypto while achieving compliance. Fortunately, recent years have seen rapid innovation in remote identity verification (IDV), which supports business' compliance efforts while creating operational benefits, including an optimised user experience, onboarding more genuine users faster, and blocking bad actors.
Achieving compliance with IDV
Identity verification is important to help payments businesses abide by the MiCA regulation for several reasons. For instance, IDV tackles the issue of anonymity, which MiCA seeks to address by increasing transparency.
By using an innovative IDV service like Veriff, payments businesses can confirm that a customer is who they say they are with a government-issued ID. This allows payments businesses to safeguard against customers they don't wish to onboard, such as underage customers and bad actors.
Indeed, by verifying a customer's identity, payment businesses can ensure that they are not facilitating transactions with customers or entities that are on the sanction list or are otherwise prohibited from accessing the financial system. This helps to ensure that payment businesses are not facilitating transactions with customers or entities that are engaged in illegal activities; IDV solutions will show whether someone is a money launderer.
As a clear advantage, identity verification helps payments businesses to meet know your customer (KYC) and anti-money laundering (AML) requirements.
The safety benefits of IDV
Legacy security processes like passwords and 2FA have repeatedly been caught short by data breaches, phishing, and other acts of online fraud. However, through methods like biometric authentication, IDV can offer a higher level of safety, enabling genuine customers worldwide to access payments businesses securely. With further regulatory developments expected in the crypto market, innovative IDV creates resilience and flexibility for payments businesses that may need to amend their processes in the future.
Furthermore, payments businesses that embrace an innovative IDV service like Veriff appeal to the needs of customers familiar with crypto. For instance, convenience and speed are primary reasons why today's customers opt for crypto wallets; with IDV, customers can get verified in an average of six seconds, reducing a huge amount of friction in onboarding.
It's not only customers that will be satisfied; payments businesses can demonstrate to regulators and business partners that they're using the most up-to-date and adaptable security measures.
Overall, the MiCA regulation is set to come into effect in the foreseeable future, creating fresh challenges and opportunities for the crypto market and payments providers, from major operators to everyday customers, traders to investors.
It's a time for payments businesses to examine the requirements of the MiCA regulation, from increasing openness to ensuring customer safety, and choosing processes that allow them to achieve these requirements, plus optimise processes like onboarding and user experience. To this end, the answer lies in innovative identity verification.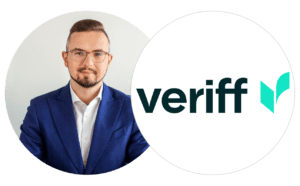 Aleksander Tsuiman is head of regulatory at Veriff.