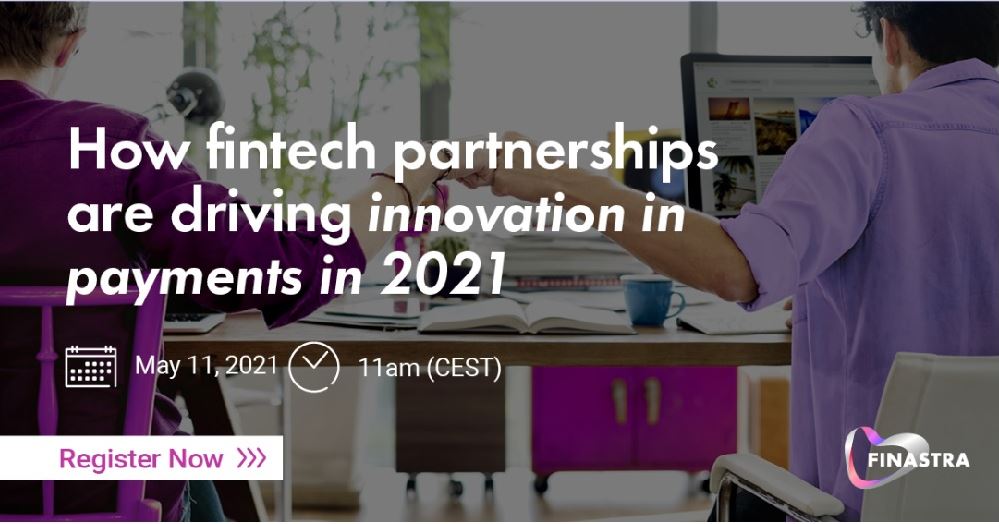 In the race to drive innovation, the most successful banks will be those that embrace agility through partnerships outside their own four walls – success will be through building a better ecosystem, not a bigger bank.
API innovation through Open Banking and fintech partnerships, will allow banks to easily and quickly upgrade their core offerings with innovative new solutions that will ensure long-term growth and profitability.
But not all ecosystems are created equal and there are aspects of this approach that need to be considered when venturing into new partnerships to ensure you can leverage the most of what these new relationships can offer.
Join us on May 11th as we do a deep dive on this topic followed by a 'fintech showcase' where we will hear from the fintechs themselves, Fincom and IN-D PayGen, on what they are building and how this will shape the future of payment innovation.
Topics include:
• What are the factors driving these changes in payments and why is an 'ecosystem' approach the key to success?
• How should banks approach this new collaborative approach and what to consider when looking at the different models available.
• Demonstration of some real-life use cases of how fintech collaboration can solve for some of today's payment pain points.
Following the main presentation, we will also have exclusive breakout sessions with each of the Fintechs so that you can find out more or ask any questions on anything that you've seen so far.
Register today: