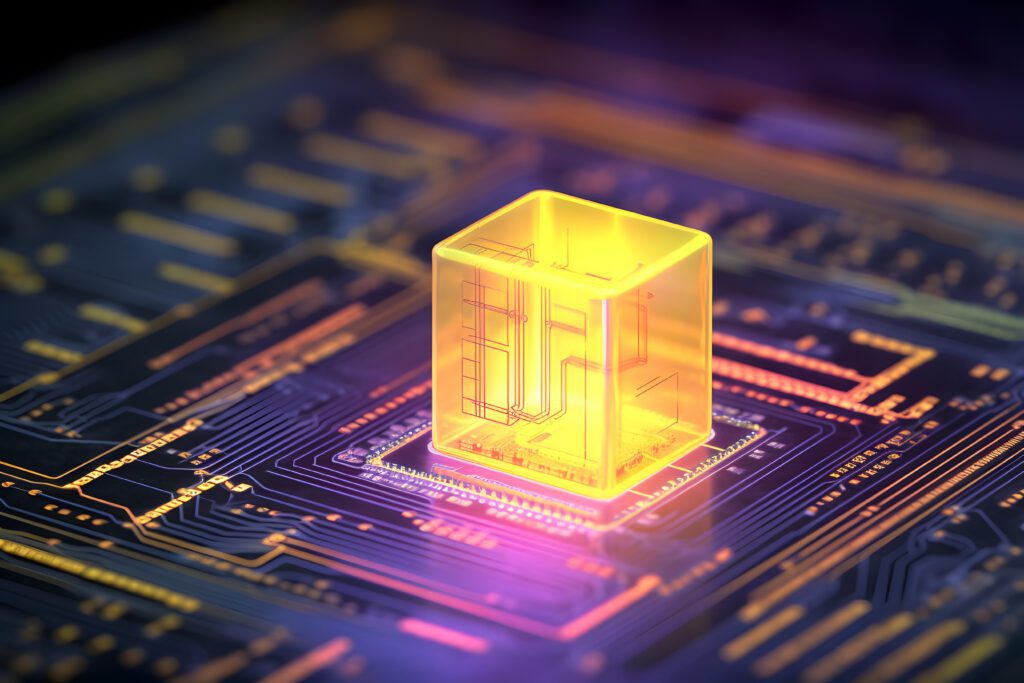 What is this article about?

The transformative potential of Web3 payments in the financial landscape. It discusses the concept of Web3, which proposes a new and more democratic internet using blockchain technology, and its historic and future impacts on payments.

 Why is it important?

As Web3 payments gains traction and enter the mainstream, understanding its impact, how it works and why it matters is now more important than ever.

 What's next?

Web3 is pushing the payments sector forward with new projects that integrate blockchain with real businesses and banking systems. This rapid expansion of the crypto industry is opening up new opportunities for business owners to explore.
The emergence of Web3 is just one of the technological evolutions that could be pivotal, which is why banks and payments firms need to start now to understand its core values.
Web3 is seen by many as the next stage in the evolution of the internet. Unlike traditional finance, Web3 technology emphasises decentralisation and user empowerment.
This is possible thanks to the utilisation of blockchain technology, an open and publicly verifiable ledger and a key component of cryptocurrencies and the broader Web3 ecosystem.
Christophe Lassuyt, CEO at Request Finance, says the main ideas behind Web3 are "cooperation rather than competition, openness rather than silos, and decentralisation rather than centralisation".
He also believes that recording payments on a blockchain is inevitable, it's merely a question of how long it takes. Lassuyt adds: "[The blockchain's] transparency, traceability, cost-effectiveness and speed make it a no brainer as soon as the regulations become clearer, it's a question of when and how, not if." 
It's already begun to offer cost efficient and secure transactions and promises so much more.
Web3's impact so far 
Despite Web3 being a relatively young space, it's already had a significant impact in many industries, affecting everything from consumer goods to retail investing.
It's begun to leave its mark on the financial industry too, and the payments sector is no exception. Digital currencies and platforms for decentralised finance have presented an alternative to traditional banking.
Cryptocurrencies are unbound by national borders and bank regulations and offer a universal means of exchange, while decentralised finance platforms enable direct lending, borrowing, and trading. Digital currencies are already at the forefront of many start-up and traditional payment company strategies such as Orbital or Paypal, the latter of which recently announced its own regulated stablecoin.
This integration enables faster and cheaper cross-border transactions without the need for intermediary banks. Christian Felde, COO at Web3 Labs, explains: "While some actors in [traditional finance], like neobanks, are good at sticking a nice UI on top as part of an app, behind the scenes it's a mess because they are building on top of a lot of old stuff."
Security and transparency are also inherent in Web3's design; a blockchain's rigid nature ensures that transactions are permanently recorded, reducing the risk of fraud. Felde adds: "Web3 enables trust to be established with digital signatures, allowing for greater clarity, but also greater levels of automation, because it's all machine-readable data."
These advantages over traditional finance regarding security and the lack of intermediaries are just part of why Web3 has grown so much over the past five years. Total value locked (TVL), a metric which measures the total value of all assets locked up in decentralised finance protocols, has risen from roughly $650,000 in January 2019 to $41 billion today.
Web3 is already challenging traditional systems with decentralised and transparent solutions. As its adoption grows, financial institutions must evolve, or risk being left behind in the digital transformation.
The future of Web3 and payments
In the evolving digital landscape, Web3 stands at the forefront of a financial revolution. Its integration into the payments sector promises both unprecedented opportunities and presents complex challenges.
As decentralised systems challenge existing legal frameworks, governments and regulatory bodies must adapt to safeguard consumers while encouraging innovation.
The creation of new regulations specific to digital currencies and decentralised platforms will play a crucial role. Current consumer and tech trends indicate a surge in Web3's acceptance and businesses must develop strategic approaches, such as incorporating cryptocurrency payments or utilising decentralised finance platforms, in order to leverage Web3 technology.
Nathalie Osetmann, COO at Outlier Ventures, says: "The opportunity this presents to what we, in the industry, call 'TradFi' or traditional finance are new business models (likely through new entrants in the space) and new ways of transacting."
The innovative nature of Web3 will lead to the emergence of entirely new business models and payment structures, from decentralised autonomous organisations (DAOs) to tokenised assets.
Takeaway
Web3 is far more than just a new technology; it's a revolution that could redefine the payments industry.
Osetmann points out: "The payments industry under the influence of Web3 technologies is likely to witness significant transformations. The rise of decentralised finance, increased cryptocurrency adoption, and advancements in security and privacy are among the opportunities that could reshape the landscape."
She also says that challenges remain if Web3 is to become more widely adopted such as "regulatory adaptations, and user experience improvements", which must be addressed for Web3 to "achieve its full potential" in the payments industry.
For payment organisations and governments alike, understanding the core principles of Web3 and how they apply to business is essential. To do this, businesses should begin to develop a Web3 strategy that aligns with current trends and anticipates future developments.
This strategy should consider regulatory changes, consumer adoption rates, and technological advancements. Recognising and preparing for the challenges of adopting a decentralised model, from regulatory compliance to security considerations, is equally important.
Web3's influence on the payments industry is undeniable and accelerating. Organisations strategically engaging with this emerging technology will likely find themselves well-positioned to lead in a more open, decentralised financial future. The future of payments in Web3 is unfolding, and the time to engage, learn, and adapt is now.