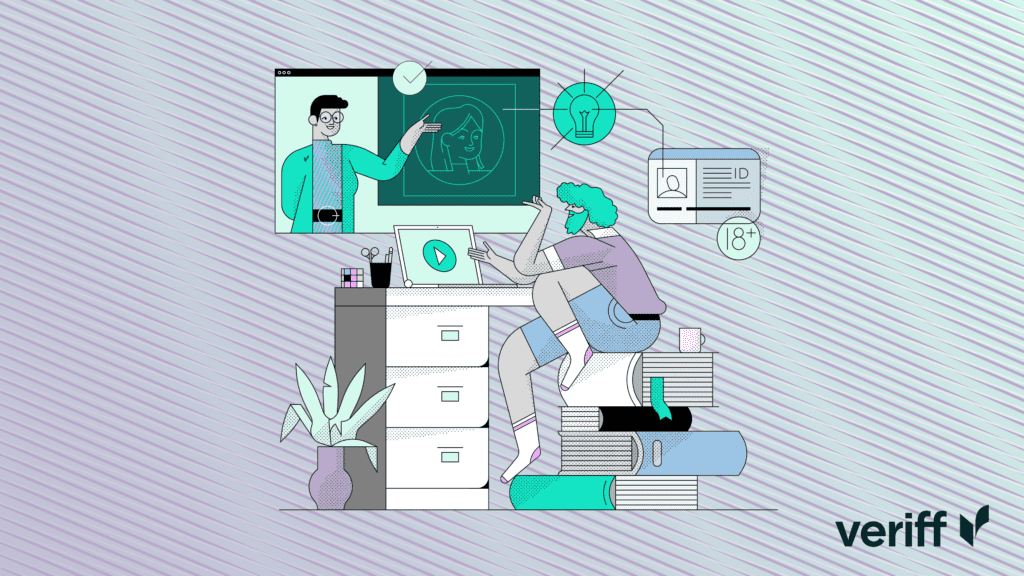 New comprehensive library of KYC resources provides critical information for businesses navigating changing compliance guidelines 
Veriff, a global identity verification provider, today announced its new Know Your Customer (KYC) Education Center. Offering a comprehensive library of KYC articles and guides, the hub acts as an essential resource for businesses looking to remain compliant with quickly evolving Anti-Money Laundering (AML) and Counter-Terrorist Financing (CTF) regulations.
Increasingly stringent KYC and AML regulations are sweeping the globe, forcing many organizations – from law and accounting firms, to banks and other credit and financial institutions –  to navigate various changing requirements in order to be considered compliant. Most recently in Europe, the European Banking Authority (EBA) published new guidelines on remote customer onboarding impacting all credit and financial institutions that fall under the scope of the Anti-Money Laundering Directive (AMLD).
In Veriff's KYC Education Center, businesses can digest actionable guides and expert research covering all aspects of KYC requirements and standards. Key features include:
Access to the latest up-to-date information on AML and CTF regulations necessary for businesses to ensure compliance.

A comprehensive library of KYC articles, including resources on identity verification, proof of address, and other relevant information.

A user-friendly design that is easy to navigate and convenient for businesses of all sizes.
"We're seeing KYC regulations evolve at a rapid pace, and at the same time, regulators cracking down even more on penalties. As a result, it has never been more imperative for organizations to stay on top of their local KYC and AML regulations," said Janer Gorohhov, co-founder and CPO of Veriff. "This requires businesses to fully understand the particulars of their respective programs as they change. We're thrilled to roll out our new KYC Education Center tool that organizations can leverage for this very reason, and help them avoid being hit with large fines and reputational damage."
Veriff provides best-in-class KYC verification with its video-first technology and offers an extra layer of protection for users through location verification. The company's anti-money-laundering (AML) screening capabilities also help customers maintain their regulatory compliance while also actively increasing customer conversions. To learn more about Veriff's AML and KYC compliance offerings, click here. 
To access Veriff's Know Your Customer (KYC) Education Center, click here. 
About Veriff
Veriff is the preferred identity verification partner for the world's biggest and best digital companies, including pioneers in fintech, crypto, gaming and the mobility sectors. We provide advanced technology, deep insights and expertise from our foundation in digital-first Estonia and honed over decades in leading the digital identity revolution. The partner of choice for businesses who need to rapidly and effortlessly verify online users from anywhere in the world, Veriff delivers the widest possible identity document coverage. By supporting government issued IDs from more than 230 countries and territories and with our intelligent decision engine which analyzes thousands of technological and behavioral variables Veriff enables trust from the first hello.
With more than 500 people from 60 different nationalities and offices in the United States, United Kingdom, Spain, and Estonia, as well as robust backing and funding from investors including Accel, Alkeon, IVP, Tiger Capital and Y Combinator, we're dedicated to helping businesses and individuals build a safer and more secure world. To learn more, visit veriff.com.