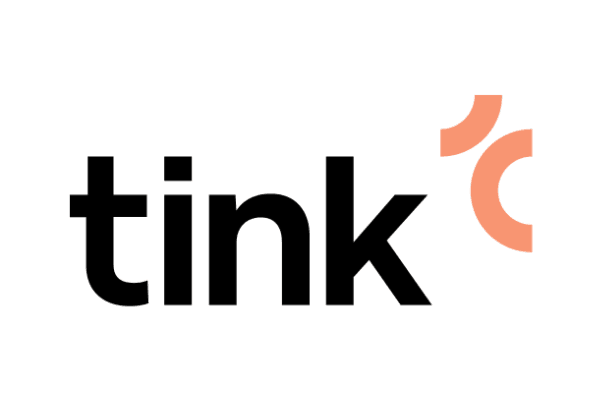 Latest research from Tink shows UK financial executives making significant investments to meet customer expectations and compliance, with the highest KYC investment in Europe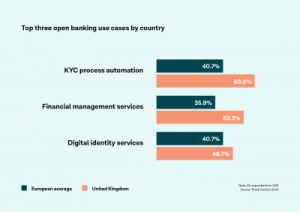 New data from open banking platform Tink reveals that UK financial institutions are continuing to recognise the competitive advantage of open banking, going beyond compliance and prioritising investments in improving the digital customer experience.
According to previous research from Tink, UK financial institutions are spending more in open banking than in any other European country. Almost half (47%) of UK financial institutions are spending between €1 million to €49.9 million on open banking, while 33% are spending over €100 million. Tink's latest report examines this spend and demonstrates that UK financial institutions are prioritising investment in use cases that help to meet customer expectations, as well as complying with regulations.
Going beyond compliance
Tink's data shows that the motivation to invest in one use case over another largely depends on both the nature of the business and exposure to regulations.
The UK has the highest "know your customer"(KYC) focus in Europe, 20% higher than the EU average, with 60% of financial institutions investing in these use cases, that are seen as invaluable to streamlining the compliance and the customer experience process.
The UK's second top investment area is financial management services (53%), again, significantly higher than the European average (36%), providing further evidence that UK institutions are going beyond compliance and investing in optimising digital customer experiences. This is followed by digital identity services (47%), one of the legal strong customer authentication requirements set by PDS2 that large organisations with over 1,000 employees primarily focus on.
Rafa Plantier, UK & Ireland Country Manager at Tink, said: "It's encouraging to see that many UK financial institutions are continuing to realise the benefits of open banking and investing in use cases that look past compliance. Our latest data shows that most financial institutions in the UK are taking advantage of the accelerated shift to digital banking caused by Coronavirus, prioritising investment in customer-first use cases to facilitate better customer experience.
"To keep pace with the competition, UK institutions must remain nimble and continue to utilise open banking use cases to find ways to bring more value to customers. For example, institutions can invest in improving personal financial management services, or explore cross-industry opportunities between financial services and retail, manufacturing, healthcare and government.
"Executives must also continue to think ahead, identifying areas of the business that need investment by evaluating complexity, impact and urgency for open banking in each industry segment. Most of the time, the areas where challengers are taking market share are the immediate areas to invest in."
To download the full report, click here.