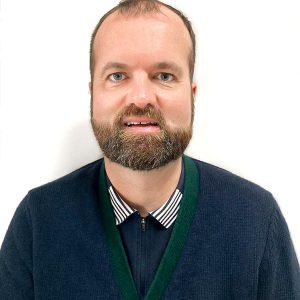 Trust Payments has appointed Tom Pilling as Chief Risk Officer (CRO) responsible for overseeing the group's risk management framework as it expands in key sectors and geographically into UK, EU and the US.  
Daniel Holden, CEO, commented "We are delighted to welcome Tom on board. The group will benefit greatly from his deep commercial understanding and knowledge of risk management. He will play a key role in supporting us to scale rapidly while maintaining a strong focus on risk and underwriting." 
Tom will oversee and ensure the strategic management of the group's risk procedures in the existing EU regulatory licensed market, as well as expansion in the UK. 
Tom joins Trust Payments from Payvision where he held the role of Director of Risk Operations. His previous positions include Head of Risk (Acquiring), Risk and Underwriting Manager and Fraud Operations Manager at Payvision, Paysafe Group and WorldPay. In total he brings 19 years' of payments experience to the Trust Payments group.  
Tom Pilling commented: "I am delighted to join the Trust  Payments team and share the many years of acquiring experience I have gained to help the company with its next phase. The Trust Payments Board and Executive Committee have demonstrated a compelling vision for Trust Payments over the coming years and I am truly honoured to be part of this exciting journey."  
About Trust Payments Group 
Trust Payments is a global unified payments group for global pay-in, pay-out and customer journey technologies. Our mission is to help businesses to optimise their sales and customer experience through facilitating speedy and seamless payments. Our single sign-on technology platform can process payments with over 50 global acquiring banks, including our own EU-licenced institution, acquiring.com.  
Our community benefits from our 20+ years of payments experience and unrivalled customer focus. Our trusted and robust technology solutions deliver 1.6 bn transactions annually for 7,000 active clients across eCommerce, mobile and Point of Sale (POS) and in 14 like-for-like settlement currencies. We also operate in the US with money transmission services and gaming vendor licences in key regulated markets. Visit us at www.trustpayments.com and www.acquiring.com.  
Media enquiries