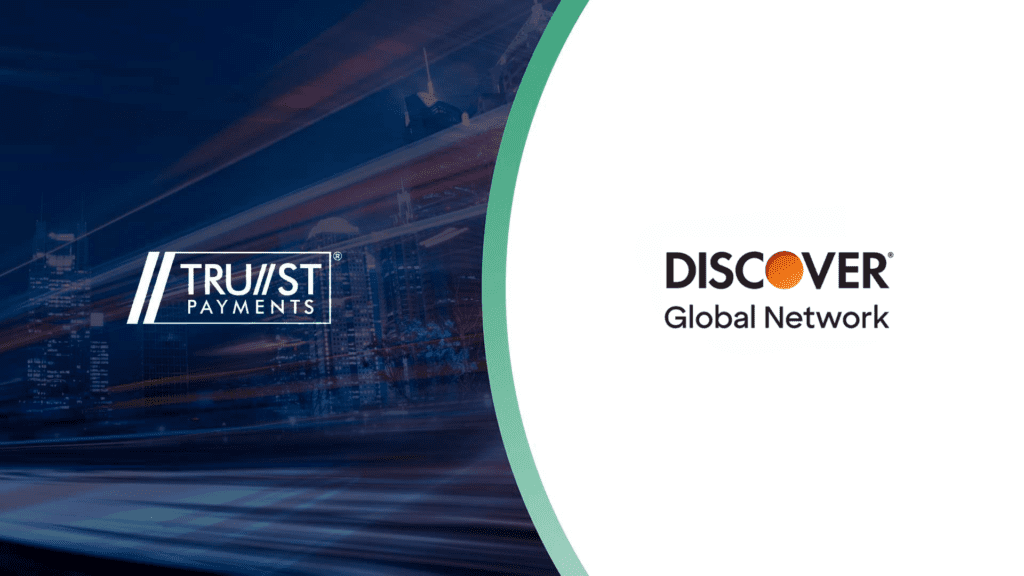 Trust Payments, the disruptive leader in frictionless payments and value-added services for merchants, is delighted to announce the signing of a strategic agreement with the Discover® Global Network that will increase acceptance for Discover®, Diners Club International® and network alliance cardholders across the UK, EU & US.
Through the partnership, Trust Payments' merchants will gain access to over 305 million Discover Global Network Cardholders around the globe1. Discover Global Network was recognised by Panoramic Research as the fastest growing global payments network2 and consists of Discover Network, Diners Club International with issuers in over 55+ countries and Pulse. Discover Global Network has alliance partners such as Elo in Brazil, Troy in Turkey, RuPay in India and many more. Discover Global Network is accepted at as many as 90 million acceptance points inclusive of marketplaces and payment facilitators3, including 1.8 million ATM and cash access locations. 
This agreement enhances the commitment of both businesses to grow the number of payment options available to merchants and provide more choices to consumers on how they want to pay. 
Russel Fernandes, Head of Product Card Present Payments at Trust Payments added: "This partnership will expand the reach of the thousands of merchants who use Trust Payments worldwide and help to boost the seamless checkout experiences they already enjoy."  
"Our focus has always been to continue to grow global acceptance for our cardholders," said Chris Winter, vice president of global acceptance at Discover. "Trust Payments will increase our acceptance by more than 20,000 high profile merchants in key travel markets around the world, giving our cardholders the ability to use their card of choice at for more purchases when they travel." 
Discover Global Network participation and RBR Global Payment Cards Data and Forecasts to 2027, September 2022.

 

Based on signed network alliance agreements over the past fourteen years with major payment networks within respective countries – Panoramic Research study, conducted 2022

 

Internal Reporting and 

Nilson

 Report December 2022

 
Article by Trust Payments