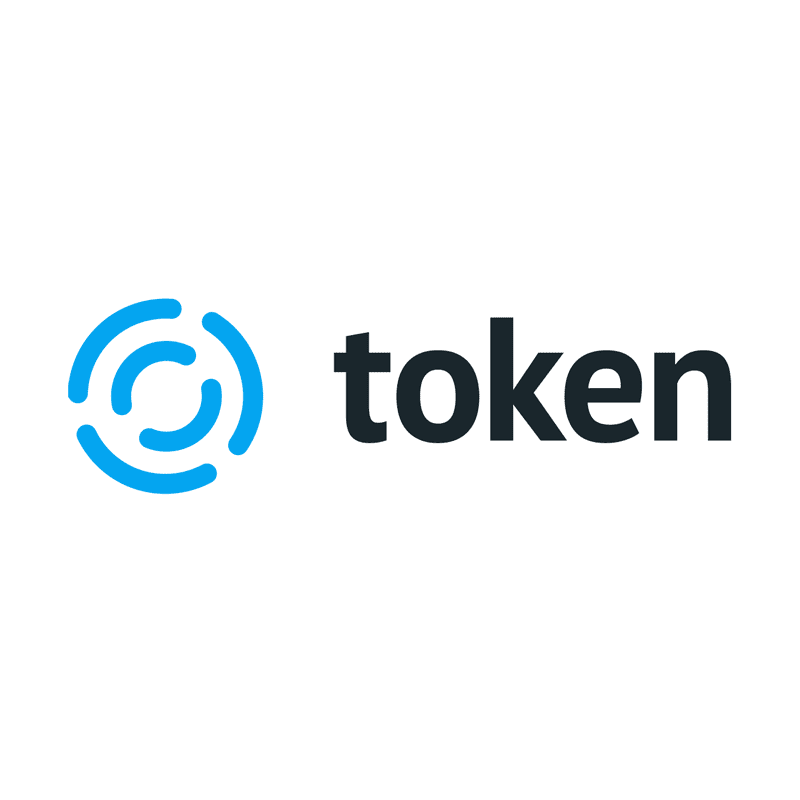 Founder and current CEO, Steve Kirsch, to assume Chief Innovation Officer role
27th August 2019 – Leading open banking platform provider, Token.io, today announces the appointment of Todd Clyde to the position of CEO, effective immediately. Token's Founder and current CEO, Steve Kirsch, assumes the role of Chief Innovation Officer and retains his position on Token's Board. Todd assumes the leadership role following three successful years as Token's COO.
The leadership change reflects Token's successful transition from start-up to scale-up. It will allow serial entrepreneur Steve to dedicate time to the development of Token's product roadmap, enabling Todd to drive Token's open banking business globally. Steve and Todd's new functions have the unanimous support of Token's Board of Directors.
Todd has spent 33 years in the enterprise and financial software industry, encompassing 12 years at Accenture and 21 years bringing ground-breaking technologies to market at four successful start-ups, including a $2bn exit. At Token, Todd has been responsible for all commercial and financial operations and in 2018 relocated from San Francisco to London in support of the business.
Todd says: "Open banking is already enabling the next generation of digital financial services. It's one of the biggest disruptions to hit the payments and banking industries in decades. I'm thrilled to be a part of Token, the established industry leader providing the infrastructure to power these services, at this crucial time."
As Chief Innovation Officer, celebrated industry veteran, Steve Kirsch, will primarily focus on the development of Token's digital money business. This includes Token X, the only digital currency technology designed for banks.
Steve adds: "Token has grown from an idea formed in the basement of Stanford into a commercially viable, leading fintech poised to change financial services forever. Open banking is a huge opportunity for banks and fintechs across the world and Token has delivered a product with solid market fit.
"Now is the right time to pass the baton. I have worked closely with Todd for the last three years and his track record in corporate operations and execution, both at Token and other companies, speaks for itself. I cannot imagine anyone better to take us through the next phase of rapid growth. It also enables me to focus on Token's next generation product offerings, including incubating and launching our bank-friendly digital currency."
For more information about Token.io visit: www.token.io.
– Ends –
To unsubscribe from future Token news, reply 'unsubscribe' to this email.
Click here to read our privacy policy.
Media Contacts
Beckie Richardson | beckie@iseepr.co.uk | +44 (0)113 350 1922
About Token
Token is an open banking platform provider with offices in San Francisco, London, and Berlin.
Token's PSD2 compliant API and Smart Token technology give banks a quick and simple path to compliance, and the ability to leverage open banking to generate new revenue streams. The platform raises security and reduces fraud and, unlike in-house developed solutions, it remains up to date and conformant to the evolving RTS.
Token's rich developer portal and single API to access all banks provides PSPs, banks, and other TPPs the simplest way to build account-to-account payment methods and data aggregation solutions for their customers. Merchants also benefit from lower costs, new payment propositions, richer customer spend data and a better user experience.
Token.io Limited is authorised as an AISP and PISP by the FCA in the UK and has passporting rights in an additional 20 countries. It is working to accelerate open banking in the MENA region and in February 2019 was selected to power the connectivity layer of Mastercard's open banking hub.
Token's team combines years of highly successful execution and innovation in the technology, banking and security sectors, joining from top companies such as ACI Worldwide, Apple, Barclays, Google, HSBC, Microsoft, Twitter, and Square. Token's Founder, Steve Kirsch, has invented several groundbreaking Internet technologies and has had multiple billion dollar exits. The company's VC backers include Opera Tech Ventures, the venture arm of BNP Paribas, Octopus Ventures and EQT Ventures.
Token is a recognised industry leader, winning Best Payments Newcomer in the 2019 Card and Payments Awards; Global Fintech Provider of the Year in the 2019 FinTech & RegTech Global Awards; Best Consumer Payments Initiative in the 2019 PayTech Awards; and the Open Banking category in the 2018 London Institute of Banking & Finance Financial Innovation Awards. For further information, please consult: www.token.io or follow us on Twitter  and LinkedIn.