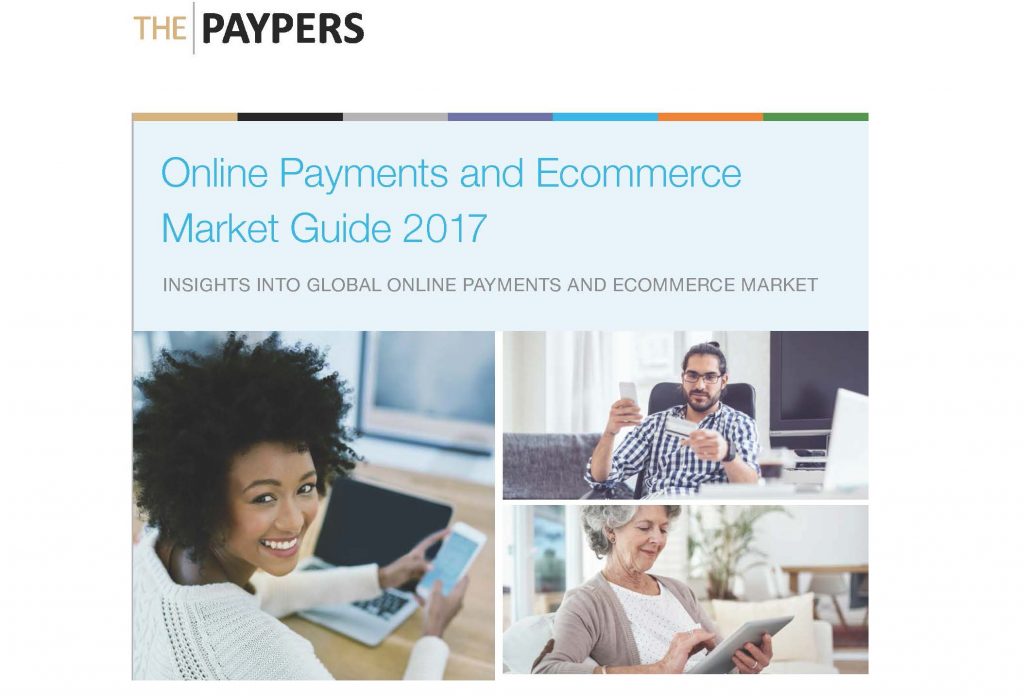 The Paypers has just launched the 8th edition of the Online Payments and Ecommerce Market Guide 2017, addressing the most recent and discussed trends in the global ecommerce industry.
In today's ecommerce and payment market the need for more balance between security and convenience for consumers, along with implementation of omnichannel payments and new technologies equally affects merchants and PSPs. As a result, merchants are now demanding increasing service levels from global and local PSPs who are facing fresh challenges in the market. Furthermore, PSD2 drives fundamental change in the payments market and offers opportunities and threats for PSPs
According to Innopay, PSPs can pursue a combination of several strategies such as competitive costs through scale, flexibility, and backward integration, full-service offering through exploring new options before, during, and after payments, and a fresh approach to new market niches originating in the PSD2 and Digital Identity ecosystems.
The current 3-parts structured edition of the Guide aims to help professionals and players alike understand the opportunities they have in this thriving business environment and keep pace with the latest developments of the global ecommerce.
Driven by the industry need for an educational overview of the PSP ecosystem, in part 1 we have conducted an in-depth analysis of key players and mapped them based on target market, vertical, regional presences, volumes,  transaction handling, payment and fraud capabilities, omnichannel and cross-border payment capabilities. The findings are accompanied by a glossary of terms used by the industry.
Part 2 is dedicated to thought leadership contributions, featuring various contextual approaches. These reflect key industry topics providing inspiration for evolution within the constantly evolving digital commerce and payments space:
Best practices from merchants on omnichannel payments
Key trends changing the PSP landscape, with an overview of solution providers
Optimize conversion and facilitate easy journeys across all touchpoints
Market growth and expansion to emerging countries
Marketplaces, regulation and pay-outs challenges
PSD2 and new payment methods, GDPR and challenges for merchants
Part 3 includes a comprehensive section of company profiles, rich in details such as key players' geographical presence, core services, unique selling points and business partners. The detailed mapping of PSPs will link to these profiles.
Get a compelling and comprehensive insight into the dynamic and competitive global online payments and ecommerce market by downloading your free copy of the Online Payments and Ecommerce Market Guide 2017.
And while you are there, make sure to check out our complementary online company database, tooled with advanced search functionality for easy access to up-to-date information on the companies of your choice.