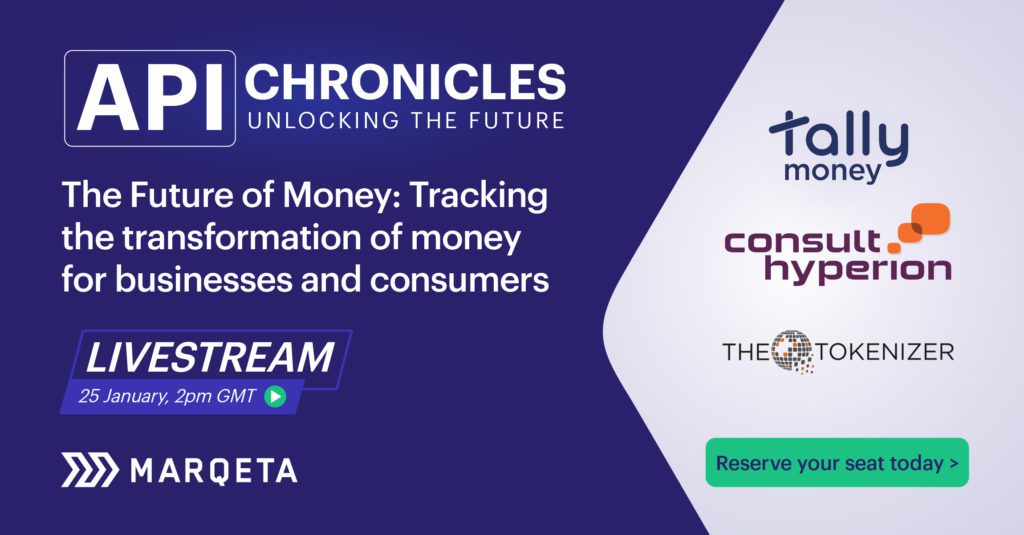 Tracking the transformation of money for businesses and consumers
Watch this livestream on 25th January at 2pm UK time to understand where money is heading and the types of innovations needed to overcome some of society's financial challenges, with a panel including Cameron Parry of Tally Money, Dave Birch of Consult Hyperion and Kristian Sørensen of The Tokeniser, expertly hosted by Liz Lumley from The Banker.
https://www.marqeta.com/uk/api-chronicles-the-future-of-money
Since long before the pandemic, innovators, thinkers and policymakers have been grappling with questions about the accelerating evolution of money. New technologies are enabling all sorts of advances from decentralised finance to instant cross border payments – as well as rich data and insights capable of offering better user experiences on the one hand and improved transparency around funds flows on the other.
But who will be the winners and losers in the future and how can financial services innovators remove complex pain points to deliver tomorrow's money management solutions?