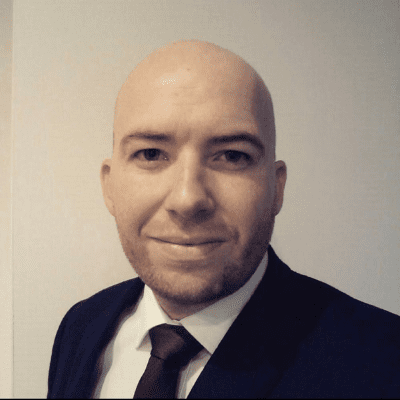 Ben Agnew brings a wealth of B2B events experience to lead the team at the UK's premier payments industry member body
London, UK. 1st September, 2020. The The Payments Association (Payments Association) is delighted to announce the appointment of  experienced business leader and commercial mind, Ben Agnew, as its new Chief Executive Officer.
For over 15 years, Ben has excelled in the events, digital and marketing services space. Credited for his work in restructuring commercial operations at Informa, his most recent role was Managing Director at the independent media business, Datacenter Dynamics. There he led the EMEA and North America businesses, overseeing a complex change programme across digital, process and operations. With recognised contributions to Clarion Events and IQPC, Ben has extensive experience and expertise in the B2B events and media industry. Driven by helping companies to grow and realise their potential, he takes pride in building high performing teams that exceed all expectations.
When asked for comment, Mr. Agnew stated, "I'm excited to lead the team at this highly engaged industry body, dedicated to representing and serving the best interests of the UK payments sector. As part of the Payments Association team, I look forward to delivering an ambitious business strategy, and bringing my extensive B2B events and digital experience to the table to help further the Payments Association's already impressive events programme."
"We are delighted to have Ben on board, leading the The Payments Association into the future," said the Payments Association's Director General, Tony Craddock. "We very much look forward to the positive and impactful contributions we know he will make."
Mr. Agnew joins the team from the 1st of September 2020.
###
About the The Payments Association
The The Payments Association connects the payments ecosystem, encourages innovation and drives profitable business growth. Our goals are to strengthen and expand the payments industry to benefit all stakeholders.
We achieve this by shaping a comprehensive programme of activities for our members with help from an independent board, which addresses key issues impacting the industry.
The Payments Association is over 120 members strong and growing. Our members come from across the payments value chain; including payments schemes, banks and issuers, merchant acquirers, PSPs, retailers, and more. These companies have come together, from across the UK and internationally, to join our association, collaborate, and speak with a unified voice.
Contact Information
Julia Hearn
Head of Marketing
Julia.hearn@emergingpayments.org