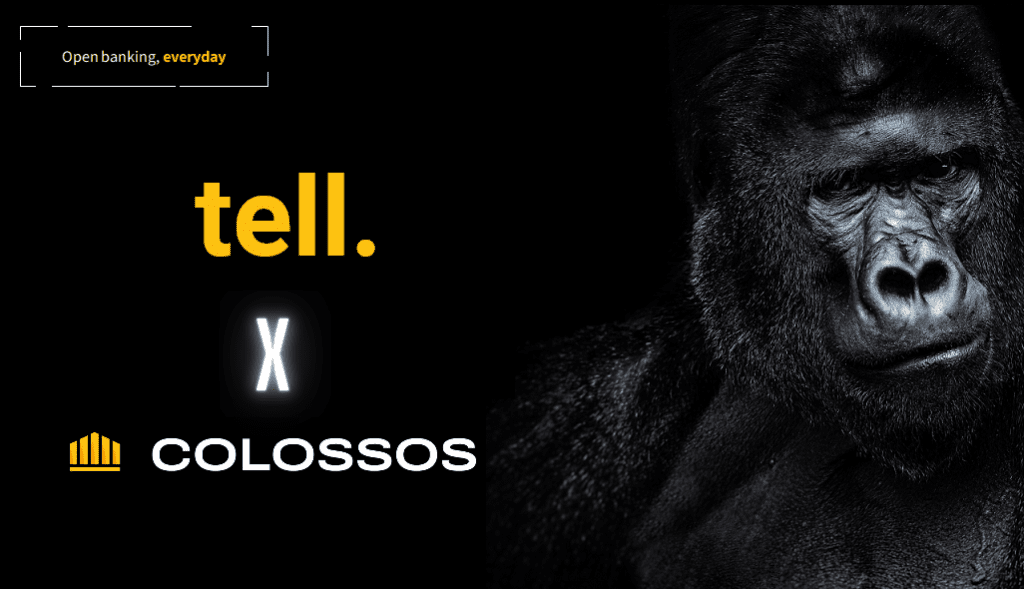 London, UK, September 5 2023, market-leading open banking solutions provider tell.money supports crypto banking platform, Colossos in expanding open banking capabilities to their customers by powering their PSD2 dedicated interface.
The tell.gateway solution is a cloud native API driven service, that allows for the rapid integration of PSD2 compliant APIs into any account provider (ASPSP) in the UK and beyond.
By working with Colossos, both business and personal users are able to swiftly invest into the crypto space and grow their wealth, without waiting for traditional banking processes, all within a single platform.
David Monty, CEO of tell.money says "Being able to support Colossos with their offering is key to who we are at tell.money. Enabling businesses to embrace inclusion, through innovation, all whilst being compliant and cost effective works towards technology operating as a force for good by fostering a truly open ecosystem."
Adrien Castellani, CEO of Colossos states "Colossos is thrilled to collaborate with tell.money, driven by their unwavering reliability, profound industry knowledge, and strong responsiveness. Achieving PSD2 compliance is a crucial milestone for Colossos, and this partnership with tell.money ensures heightened security, fosters unwavering customer trust, and reinforces our commitment to stringent data protection standards and full regulatory compliance. Colossos strives to blend the worlds of crypto and online banking and is seeking reliable partners to create the most secure platform. tell.money was an ideal fit"
About tell.money
tell.money is a market-leading open banking SaaS platform enabling account providers to join the ecosystem, meet their regulatory obligations and bring new open banking tools to their customers. With a wide product range including Dedicated Interface APIs, Confirmation of Payee, Test & Monitoring alongside some exciting money management tools, tell.money is the open banking partner of choice for the fintech industry.
About Colossos
Colossos is a crypto banking platform that seamlessly integrates cryptocurrencies and euros, catering to both business and personal clients. Its mission is to democratise access to cryptocurrencies and revolutionise the banking experience for crypto investors and businesses alike.