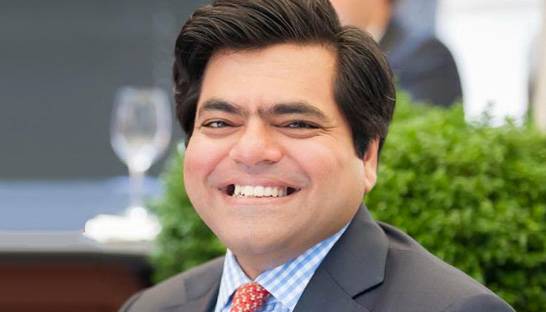 Leading dispute technology company, Chargebacks911, and its revolutionary new brand for financial institutions, Fi911, has appointed Suraj Badlani to the role of Chief Financial Officer (CFO) and Head of Corporate Development.
As a CFO, Suraj has led multi-divisional and multinational finance and advisory functions, with proven expertise in leading financial expansion strategies for high growth organisations and financial technology firms on a global scale – including in the US, Europe and Asia.
His main priorities will be corporate strategy and financial growth management, while assisting Chargebacks911 and Fi911 in commercial scale.
Commenting on his new position, Suraj said: "Chargebacks911 is very well positioned in the market. It has all the right elements that are required for hyper growth: products with depth and breadth that serve the entire value chain, long-term contracts from the biggest names in the payments sector, and an outstanding team.
"I am so thrilled to be coming onboard at this incredibly exciting time as we work to take the organisation to the next level of growth.
"Notably, in this current climate, smart financial technology couldn't be more relevant, and especially technology focused around such a growing pain-point as chargebacks. It is very exciting to join at such a precipice where both Chargebacks911 and Fi911 have an opportunity to become the de facto solution for global stakeholders. I am so excited to be on this journey with them."
Suraj brings over 20 years of experience in the financial industry to Chargebacks911, having started his career as a Financial Analyst at Deloitte, followed by 12 years at Lehman Brothers and JP Morgan. After that, he rose to the position of EMEA Head of Technology Investment Banking at Nomura. Most recently, Suraj was appointed CFO of high growth tech companies working in New York, London and Tel Aviv.
Monica Eaton-Cardone, COO and Co-Founder of Chargebacks911 and Fi911, added: "Suraj's passion, intellect and expertise are unmatched – he's an ideal fit both culturally and strategically. We are truly fortunate to have him on the team, leading our commercial strategy moving forward. This has been an extremely exciting period for us, especially with the successful launch of Fi911, and we are prepared for even more growth over the coming period. His wealth of experience couldn't be better placed to serve our current needs and speaking for our entire team, we are thrilled that he has decided to join us."
To find out more about how Chargebacks911 and Fi911 help merchants and financial institutions mitigate and manage chargebacks and related life-cycles, visit chargebacks911.com and fi911.com.