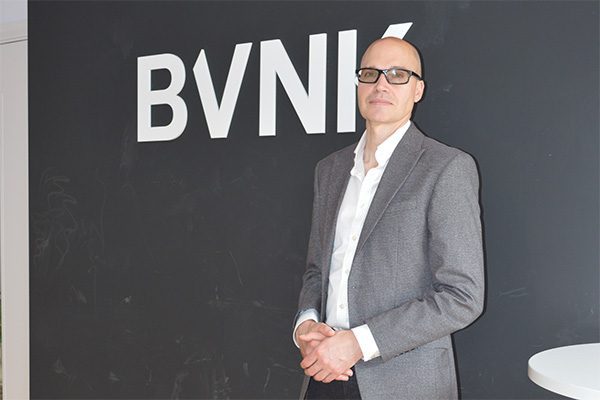 With over 20 years in the payments sector, Jonny Griffith, head of partnerships at BVNK, speaks to Jyoti Rambhai about his experience and the challenges facing the industry.
Tell us about your career path?
I was fortunate to get into the cross-border payment space at the very start of this industry working for HiFX, which was bought by Euronet Worldwide and now called XE.com. I spent seven years there building a partnership network. I then did the same at Moneycorp and then Currencies Direct for a similar length of time at each.
During these 20 plus years we'd continuously turned away payment opportunities involving emerging market countries – Africa, Southeast Asia, Latin America – as these were outside the risk appetite for our banking partners.
Now in my current role at BVNK, we specialise in these markets leveraging the benefits of blockchain technology for super-fast settlement. I get to add value to a large number of the traditional cross-border businesses who don't have the technology and aren't able to support these clients.
What challenges have you faced?
I think competition has been a key challenge in the traditional, non-blockchain/ DLT cross-border payments space.
In addition, particularly in the UK, there has also been a roll out of white label offerings from Currency Cloud, GC partners, Ebury and Equals Connect adding several hundred more businesses into the sector. The main outcome for providers being some margin erosion and the need to build out online platform offerings to compete with some of the major disruptions like Wise and Revolut.
What has been your biggest achievement?
Building large partnerships networks and seeing the accelerated growth it has given all these companies has been my greatest achievement.
What are the biggest changes you've seen in the payments industry?
I've been in the industry for a long time, so I'd say two things:
The creation of digital wallets and platforms for clients to book their own trades and process their own payments. When I started everything was executed manually with telephone instruction.
The use of digital currencies. I'm proud to work for a business that utilises blockchain/DLT technology, it really is the future of payments. At BVNK our mission is to make payments as accessible and resilient as the internet, using DLT to build the modern rails for money movement creating a financial system that is available to everyone, anywhere in the world, 24/7.
What challenges do you think the payments industry is facing?
Payments is a very fragmented and complex market globally, holding back businesses and excluding millions, especially in emerging markets. A lot of players are adapting old technologies, leveraging bank rails, and innovating on the edges rather than solving the core infrastructure issues.
Number one pain point that we see and that resonates with almost all clients remains the effect payment processing issues can have on cash flow. Cash flow is the life blood of any growing business.
With lengthy settlement windows, fraud and chargeback issues a business can run into significant cash flow issues trying to navigate the current payments landscape. This is why at BVNK we are using distributed ledger technology to upgrade old payment rails and drive instant payments.
What trends are you seeing emerging in payments?
An increase in blockchain payment solutions, particularly stablecoin and the adoption is growing despite market volatility. We are seeing a large amount of end user adoption of crypto payments specifically in the gaming and FX platform space, where people are topping up accounts.
Stablecoin settlement reached approximately $8 trillion in 2022, surpassing volumes of major card networks like Mastercard and American Express. In 2023, it's expected that onchain stablecoin volumes will surpass Visa volumes, the world's largest card network.
What would you like the payments industry to achieve?
At BVNK, we see an opportunity to make things simpler, focusing on delivering programmable, cheap, frictionless global money movement. Two things I'd love to see are:
Faster payments: The demand for faster payments is increasing, with businesses seeking near real-time settlement to improve cash flow and reduce costs associated with delayed transactions.
Greater transparency: Businesses want more transparency in the payments industry, especially regarding fees, charges, and settlement times. They need clear and concise communication from payment service providers regarding transaction costs, chargebacks, refunds, and other fees.
What would be your advice to someone coming into the industry?
Learn the basics: Start by learning the fundamentals of payments processing, including the different types of payments, payment networks, and the parties involved in a payment transaction. This will help you understand the workings of the payments industry.
Focus on customer needs: The payments industry is ultimately about providing value to customers, so focus on understanding their needs and providing solutions that meet those needs.
Network: Attend industry events and conferences to connect with industry professionals, gain new insights, and build relationships. Join online communities and forums to stay connected with other professionals in the industry.
Spotlight features successful CEOs, rising stars and other notable excellence across the payments industry. It is a platform for the best individuals across the sector, sharing their insights and what they think about the latest trends. Know someone that deserves to be featured in Spotlight? Get in touch with the Editor Jyoti Rambhai.