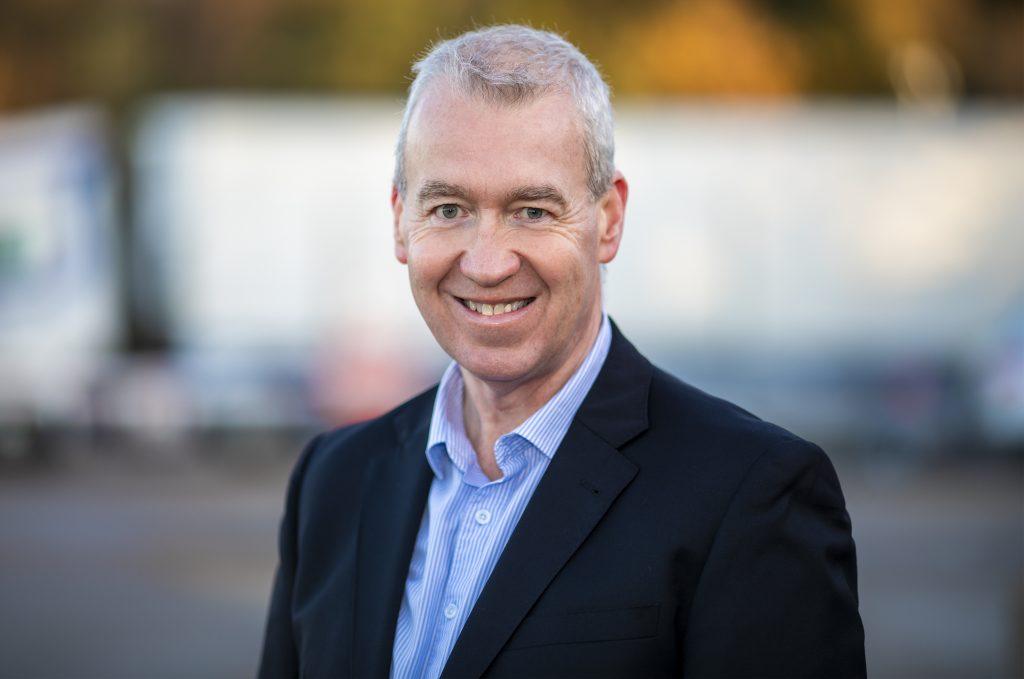 Allstar Business Solutions Limited, one the UK's leading fuel management companies, is celebrating the acceleration of the adoption of electric vehicles (EVs) in the UK today, ahead of World EV Day on 9th September. It also calls upon fleet managers and charge point operators (CPOs) to collaborate to ensure that the country continues to meet the evolving needs of customers as adoption grows and as we work towards the government's 2030 green agenda.
The UK recently hit a major milestone in the adoption of electric vehicles, with nearly 1 in 7 new cars sold so far in 2021 being powered all or in part by electricity. Additionally, ultra-low emission cars accounted for more than 1 in 10 sales last year, up from 1 in 30 the year before. The UK's public charging point infrastructure is continually improving too, with 15,921 sites and 25,288 devices, demonstrating that EVs have moved from a niche concern to the mainstream.
Allstar applauds the seven major British companies that have banded together to create the Electric Vehicle Fleet Accelerator (EVFA), which serves to further accelerate the take up of EVs in the UK. The group's recent report provides advice for the industry and government on how to achieve electrification targets, including government policy that could result in £50billion in investment in infrastructure and electric fleets in the next five years.
The infrastructure supporting EVs is maturing all the time to make them fit for commercial use, and Allstar is making its mission to be a part of the change for good by striving to create a universal network for fleets as they begin to transition to electric vehicles. It is achieving this by partnering with key network providers including Engie EV Solutions, Source London, ESB Energy, Osprey, Alfa Power, Hubsta, EB Charging, Mer, Plug n Go, and Franklin Energy, ensuring it continues to improve infrastructure for the EV market and enable fleet operators to adopt the technology with greater ease.
To date, Allstar has incorporated almost 5,000 charge points onto its electric charging network, with the ability to pay, using the Allstar One Electric card, at more than 3,200 fast and 1,314 rapid chargers. Allstar's network has grown rapidly in the last 12 months as it works towards creating a convenient charging network for fleets when on the road. To achieve this, Allstar is concentrating its efforts on adding rapid and ultra-rapid charging points in convenient locations for drivers.
Allstar's electric charging network operates alongside Allstar maintaining its traditional fuel site coverage of more than 90% of sites across the UK. This provides added convenience for those customers operating hybrid vehicles and mixed fleets that need convenient access to a dual network to help improve efficiencies. All charging transactions, alongside traditional fuel, combine into one HMRC-compliant invoice providing full visibility of costs.
Ahead of the government's 2030 cut off for the sale of new petrol and diesel cars and vans, fleet operators must start to prepare for a transition to electric vehicles. Allstar wants to help this process and ease some of the issues related to on road charging and range anxiety from drivers.
The switch to EVs is welcome due to increasing concerns over the environment and the negative carbon footprint associated with traditional fossil fuel powered vehicles, but it also puts immense pressure on businesses as the transition will take time and a great investment as well as new processes and training to accommodate these vehicles.
Paul Holland, MD, Allstar Business Solutions, commented: "There has been great progress made in the move to widespread adoption of EVs, both for the public and for businesses. We must continue to drive innovation and ensure that any barriers to entry are removed well in advance of the 2030 deadline.
He continued: "Accelerating fleet take up of EVs will depend upon a holistic, multi-branded network for customers, but that will only come with collaboration and idea sharing within the industry, so it is key for providers to come together. That's why, this World EV Day, we are calling on fleets and Charge Point Operators to continue the conversation with us so that we may be part of the solution, to help create a universal network for fleets, and support a smooth transition for UK businesses and drivers."
For more information, or to contact us about joining the Allstar network, please visit: www.allstarcard.co.uk