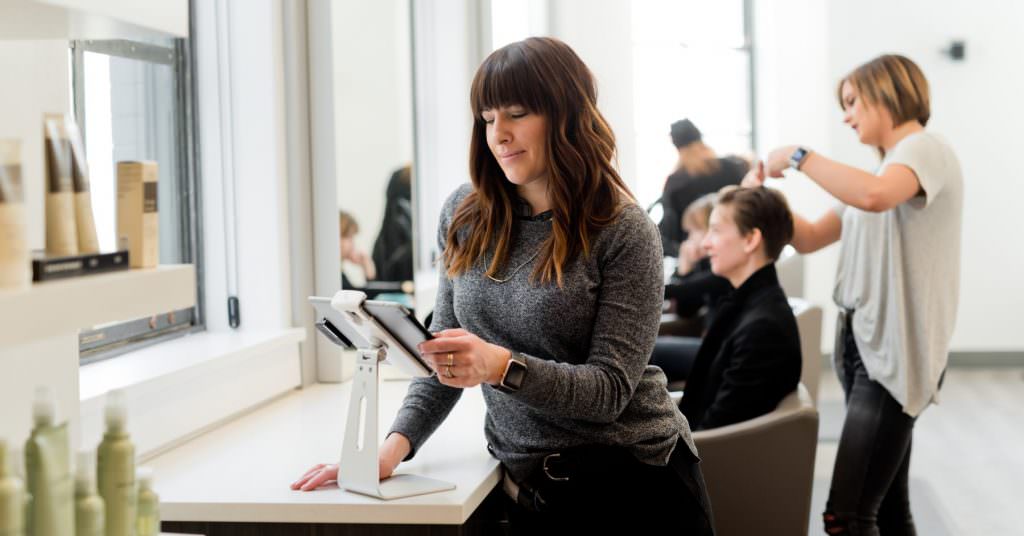 Where to start with new FinTech services?
Every business from sole traders to large corporations are always on the lookout for ways to save time and money.
With the big banks' monopoly on providing financial services now broken by FinTechs and new players in the Open Banking space, the choice of alternatives has never been more exciting – and maybe a little confusing for newcomers.
These new services come in many different shapes and sizes, helping to solve an array of issues: direct alternatives to traditional banking, complimentary services that integrate seamlessly with banks, or software that disrupts or improves different areas of business such as accounting.
A question of trust
Though they are newer and operate with more agility than traditional banks, many new FinTech and Open Banking service providers still have to adhere to strict Financial Conduct Authority (FCA) rules.
If they need to link to your bank account to operate, you will be asked to grant permission for them to connect through the banks' own trusted APIs.
So which of these FinTech services can you trust to deliver results for your business?
Below is our summary of six of the most popular FinTech business tools and services that all have a proven track record of satisfied customers on Trustpilot
1. iwoca – alternative finance for small businesses
Link: https://www.iwoca.co.uk/
iwoca is a FinTech lender that offers flexible credit to small businesses.
It began trading in 2012 after noticing that businesses often found it difficult to secure loans from banks as quickly as they needed them.
iwoca set out to simplify and speed up the process of lending money to small businesses. As they put it: 'We want small business owners to spend less time on paperwork and more time running their businesses.'
As of October 2019, iwoca has issued over a billion pounds in funding to 30,000 businesses.
The company, which was the first lender to take advantage of Open Banking, is based in London and Frankfurt. It simplifies and speeds up the loan-granting process; decisions on loans are usually confirmed within 24 hours after submission of a five-minute free application.
This makes them a convenient alternative to traditional banks, not only because of the time saved, but because of the way in which they asses loan eligibility.
Unlike banks, which focus on credit scores, iwoca look at several different aspects of your business when approving loans, including turnover, performance and future prospects.
It caters to all types of small businesses, offering loans of between £1000 to £200,000 (start-ups can borrow up to £10,000).
Its 'flexible credit' means that you can pay loans back as quickly or slowly as you decide within a one-year time limit and you only pay interest on your borrowing days (i.e., you can pay it off early to save on interest payments).
There are no hidden fees and you can also increase the amount borrowed during this time frame.
What the customers are saying: iwoca has an average of 4.7 out of 5 from 4,512 reviews on Trustpilot.
It is praised as being 'simple', 'straightforward', 'quick' and 'effective'. A few negative comments mention 'high interest rates'.
2. FreeAgent – automated accounting Software
Link: www.freeagent.com
Filling out HMRC Self Assessment tax forms can be a frustrating distraction for busy small business owners – in some cases, they can take up to 20 days to complete.
That's a lot of time that could be spent on other work.
FreeAgent is cloud-based accounting software that provides a convenient and comprehensive solution aimed at helping accountants and small businesses manage their finances.
It automates a range of accounting activities, including invoice creation, payroll, expenses, and VAT filing.
It can also help you file your tax Self Assessment return by auto populating up to 90% of the form for you. The majority of its 100,000+ users then complete the rest and directly file it to HMRC.
FreeAgent syncs securely with business bank accounts and automatically uploads your transactions, helping you to conveniently track and analyse your finances.
It offers an app compatible with iOS and android, and is free for people with NatWest, Royal Bank of Scotland and Ulster Bank NI business current accounts.
According to user reviews, FreeAgent's helpful reminders and explanations of different aspects of accounting are a big plus.
It notifies you when corporation tax and annual accounts are due and its clear and user-friendly interface helps you keep track of your records and easily manage the accounts of different projects.
In short, it places all of your financial data in one place to enable you to maintain a clear overview of your business and clients.
What the customers are saying: FreeAgent scores an average of 4.7 out of 5 from 1,341 reviews on Trustpilot.
Customers praise it for being 'a great product', 'saving lots of time' and having 'excellent support'. The few complaints mention lack of functionality for specific requests.
3. Receipt Bank – keep track of receipts and invoices
Link: https://www.receipt-bank.com/uk/
Another popular FinTech accounting tool is Receipt Bank.
Its cloud-based bookkeeping automation solution is aimed at accounting firms, bookkeepers and small-to-medium businesses, to securely and efficiently digitalise and store client paperwork.
It currently serves 400,000 businesses and 10,000 accounting firms. It streamlines the ability to process and analyse customers' bills, receipts and invoices and even enables users to directly communicate with clients using a mobile app.
Receipt Bank essentially helps you automate admin, saving you time (3 hours a week on average, according to them) by extracting with high accuracy all relevant information from a range of documents.
Users have a number of options to quickly and securely extract relevant information in line with relevant HMRC regulations.
These include photographing documents with your phone and uploading them to the Receipt Bank app, synchronising your personal or business credit cards, or forwarding an email to a dedicated ID or Dropbox account where the documents will be automatically processed and stored for you.
Receipt Bank can also easily integrate with leading accounting, payroll and payment software including FreeAgent.
Its report and analysis tools help you understand your clients on a deeper level and with less effort, which in turn means you are able to provide them with a more valuable and competitive service.
What the customers are saying: Receipt Bank scores an average of 4.6 out of 5 based on 606 reviews on Trustpilot.
Positive comments mention that it is 'easy to use', 'saves time' and makes users 'more efficient'.
4. Fluidly – credit control overview technology
Link: https://fluidly.com/intelligent-cashflow/credit-control/
According to research, cashflow is the number one problem for British SMEs, affecting 3 in 5 businesses.
Fluidly has set out to address this problem.
It's a real time cashflow forecasting software that maintains an overview of your credit and identifies, prioritises and follows-up on outstanding payments as well as forecasts future cashflow.
Fluidly helps you eliminate spreadsheets by automating your credit control and forecasting your cashflow.
These forecasts are generated by machine learning AI which works with cloud accounting and real time transactional data, keeping you ahead of the curve by identifying potential upcoming issues.
These insights come from Fluidly modelling your clients' payment habits. It even provides 'what if?' scenarios to help you prepare for different outcomes – perhaps a principle that many of us appreciate more now than we did about a year ago!
It also helps you save time on basic admin tasks, by scheduling calls and sending reminders, statements and emails.
It aims to give users peace of mind by consolidating all of their data and prioritising follow-up tasks. This system helps avoid outstanding payments falling through the cracks and your cashflow suffering as a result.
What the customers are saying: Fluidly has a score of 4.3 out of 5 based on 8 reviews on Trustpilot.
Positive reviews praise their 'excellent customer service' and its 'useful insights'.
5. Fathom – rich, customisable report generation
Link: https://www.fathomhq.com
Fathom helps businesses of all sizes track, analyse and forecast business performance and smoothly transfer your data into well-presented and customisable reports.
You can create and keep track of up to 60 financial and non-financial KPIs.
With Fathom you can perform cash flow forecasting, divisional reporting, consolidated reporting and benchmarking, providing you and your clients additional insight.
It also enables you to set up alerts to inform you when important information about clients' or companies' metrics is detected.
Fathom aims to take much of the work out of writing reports. Users can easily generate detailed, customisable and professional standard reports based on a range of different templates.
In its own words, Fathom can 'turn your accounting data into actionable intelligence.'
It is compatible with Xero, QuickBooks, MYOB and Excel data, and comes with over 90 different kinds of available charts to help you visualise and present your findings in whichever way suits you or your client.
By enabling you to customise your dashboard with your preferred metrics and visual formatting, Fathom also assists and accelerates accurate analysis.
This approach is backed by science that shows images deliver complex information more quickly than just text – something that you and your clients will no doubt find useful and time-saving.
Malcolm Pope from Shorts: "Fathom is probably the easiest piece of software we've ever introduced. Its integration with our accounting software is so much more reliable than anything we've used before and we can do analysis, reporting and benchmarking at the click of a button."
What the customers are saying: On Capterra.co.uk, Fathom currently has a score of 4.8 out of 5 based on 5 reviews.
In comments on its pros, customers mention how 'easy' it is to use and the 'deep insight' it provides. Some users commented that they wanted new features to be rolled out more quickly.
Fathom also has over 200 5-star reviews on the Xero App Marketplace and over 100 5-star reviews in the QuickBooks App Store.
6. Currensea – the FinTech saving money on international payment fees
Link: www.currensea.com
Most businesses are likely to be paying upwards of 3.25% in high street bank fees when making payments in foreign currencies.
At Currensea, we offer a long-overdue alternative to these high international payment fees.
Our multi currency card works with your existing business account to remove 100% of bank fees on international payments.
There is no need to go through the hassle of applying for a new bank account or worry about topping up a prepaid travel card. That means you enjoy the reliability and security of your existing bank with the technology, innovation and savings of a FinTech.
Currensea utilises unique technology and new Open Banking regulation to deliver its unique service.
It makes overseas purchases and spending simple with zero fees, access to otherwise unavailable interbank exchange rates, plus the peace of mind that comes with keeping your money in a secure, trusted account.
Thousands of satisfied customers have used our FCA-authorised currency card to make purchases on software, stock, equipment, travel and other services worldwide.
You can make payments in all of the world's 180 different currencies and all transactions are covered by Mastercard chargeback protection.
What the customers are saying: With an average Trustpilot score of 4.6 out of 5 based on 245 reviews, customers mention that it is 'seamless to use', has 'excellent service' and enables customers to 'draw cash and pay bills abroad in the cheapest way possible'.
FinTech, what's the conclusion?
Open Banking is still a relatively new concept to consumers and business users, but things are changing fast as people discover the savings in time, money and convenience.
The rise of these FinTech solutions is providing businesses with more choice, new solutions and improved efficiency.
Depending on your personal experiences with the FinTech services you choose, you may find a new world of tools to investigate that could have a positive impact on your business performance.
Want to find out more? Get in touch today.