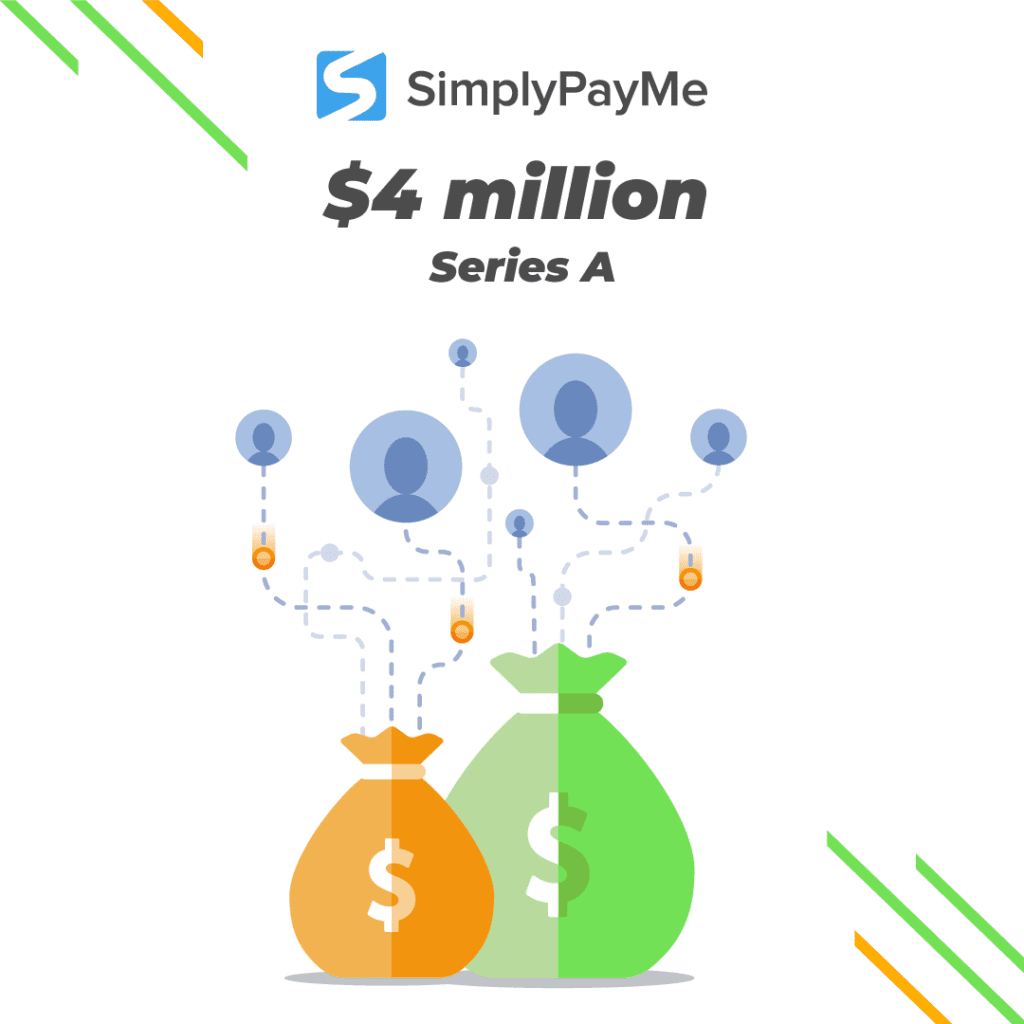 SimplyPayMe ("SPM"), an award-winning payments and business management company, secures nearly $4 million in growth capital.
The new funding will finance SimplyPayMe's continued development in European and North American markets and growth of business management tools for users
Validates SPM's approach and focus of enabling small business and sole traders to run their business and get paid quickly, cheaply and easily
SimplyPayMe is now in a strong position to support an underserved and underrepresented market where focus going forward will be on growing the Company's customer base and revenues
LONDON 17 March: 
Over the last two years, SPM has built, integrated and launched its award-winning platform and has attracted the attention and interest from some of worlds' largest financial institutions.
Through building deep-rooted relationships with North American and European key partners, SimplyPayMe has been able to create a fully integrated payment ecosystem, which enables small businesses to run their companies and get paid, all from a single application.
Through integrations with Paysafe (US) and DNA Payments (UK), the App is able to service SMEs on both sides of the Atlantic and properly support this underserved sector where getting paid remains difficult and cash is still often the only alternative option.
SPM will be working with banks and other institutions globally to allow them to better support and bring value to their SMEs with full end-to-end integration. This financial ecosystem will help enable and introduce SMEs around the world to products and services previously only accessible to large companies and corporates, whilst also allowing them to contribute to a global drive for more financial inclusion.
SimplyPayMe started 2022 positively with growing numbers of active users, an ever-growing pipeline and late-stage discussions with several new commercial partners and channels.
SimplyPayMe's CEO, Kent Vorland, comments:
'We are delighted to have secured such a significant degree of funding to finance the continued global expansion of SimplyPayMe. It is the result of hard work and commercial progress from the Team over the last two years, and we're immensely proud of the dedication and effort that all our team members have shown to achieve this end. 
2021 was a strong year for SimplyPayMe and we have already managed to hit the ground running in 2022 with new and important partnerships, and with the continued support of our shareholders, we're looking forward to diversifying the services/tools we offer our customers and establish our position as the go-to platform for SMEs to manage their business while continuing to offer a best-in-class payments experience.' 
Lead Investor, Tom Brudenell-Bruce adds:
'I see huge potential in SimplyPayMe, their achievements over the past year speak for themselves and instil confidence in not only the team at SimplyPayMe, but in their vision. The SME business management and payments space is one that SimplyPayMe is conquering and making a name for themselves within, and I'm enthusiastic about their expansion into new sectors. I'm looking forward to seeing what the future holds.' 
About SimplyPayMe 
SimplyPayMe is an award-winning global payments company whose mobile based payment and business management solution is specifically designed and engineered to meet the growing demands of the underserved SME community.
The product suite has been specifically designed and engineered for this sector and enables seamless payments, invoicing and business management solutions, all through your smartphone.  The mobile app is available via both the Google and Apple app stores.
UK App store links:
Apple: https://apps.apple.com/gb/app/smarttrade-app/id623215327
Google: https://play.google.com/store/apps/details?id=com.smarttradeapp&hl=en_GB
Article by SimplyPayMe Ltd