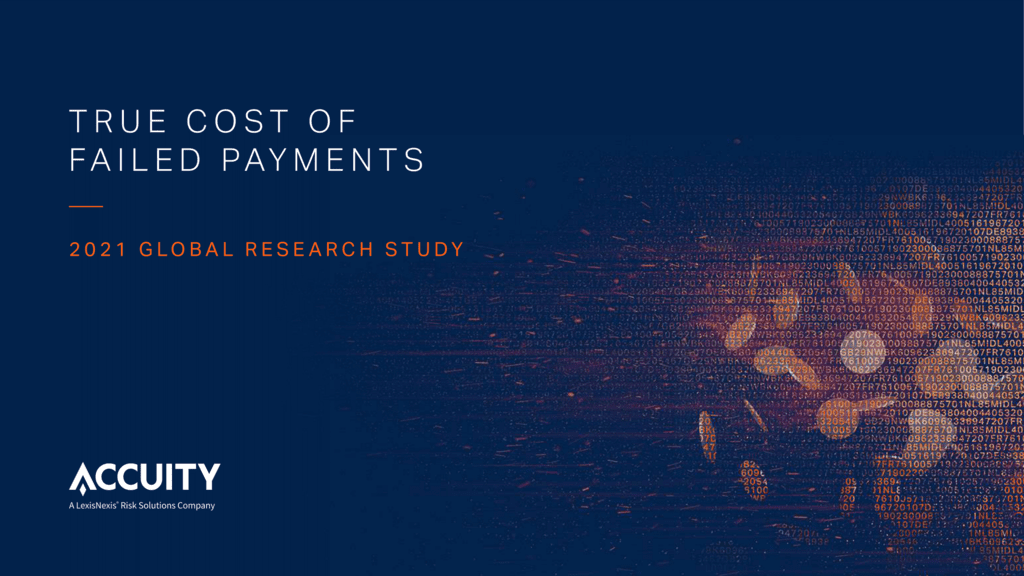 Accuity, a LexisNexis Risk Solutions Company, have released their latest report: True Cost of Failed Payments.
This report is based on a survey conducted in early 2021 which generated responses from more than 200 payments professionals across the banking, financial, fintech and corporate sectors. It provides an overview of the payments landscape, explores the key themes that emerged from the survey and provides insight into the various elements that had an impact on failed payments throughout 2020.
Respondents said that failed payments cost banks $360K on average, and cost corporates $220K. These costs comprise bank fees, manual labour for researching and fixing payments, and customer attrition.
Respondents highlighted customer experience as the key concern of failed payments. 60% of respondents reported losing customers because of failed payments.
A failed payment rate above 5% is when companies act with urgency to improve their processes. 80% of organisations in this group were actively implementing improvements.