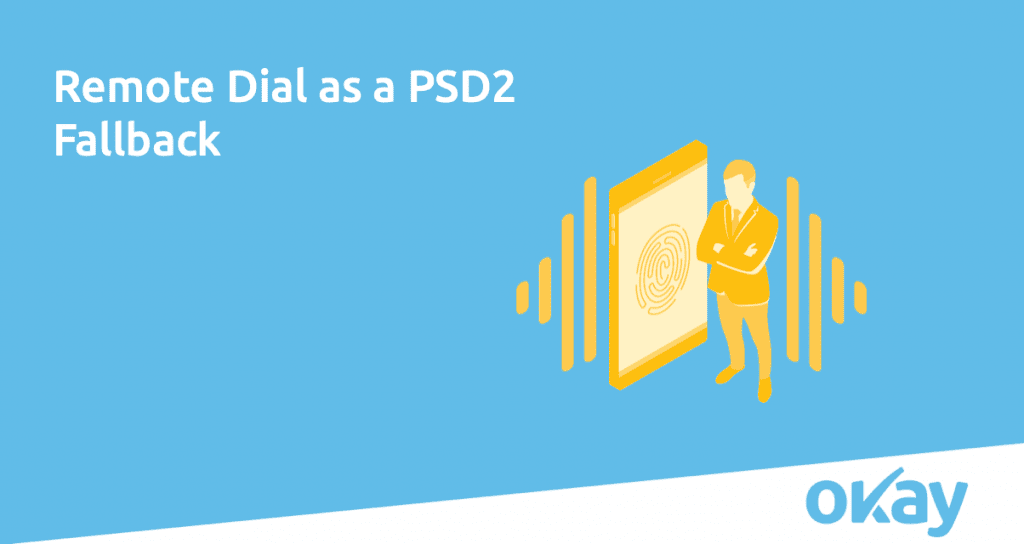 The main way that we at Okay have decided to support users with accessibility impairments is to enable a "remote dial". In other words, using voice calls to authenticate the user when required. It is quite simple for the user to receive the call:
We make a call to a pre-registered phone number belonging to the user initiating the transaction.
During the voice call, the user has to listen to the details of the transaction, followed by a "transaction authentication number" (TAN) that must be entered onto the PC.
Once the TAN has been entered in the web browser, the transaction can be confirmed or denied.
Remember, remote dial provides a verification of possession. But there is still a requirement to implement one either out of inherence or knowledge.
Wondering what we think about the other authentication factors? Looking to understand how remote dial complies with PSD2 SCA regulations? Be sure to read the full article at okaythis.com/blog.
Who is Okay?
Okay is the fully PSD2 compliant Strong Customer Authentication platform that provides transaction and authentication security to apps, shielding the entire authentication process from any threats. We help all issuers, remittance services, and e-wallet providers comply with PSD2's SCA requirements to deliver multiple authentication methods, including biometrics and strong security mechanisms at the point of transaction. Want to get to know us better? Visit okaythis.com.