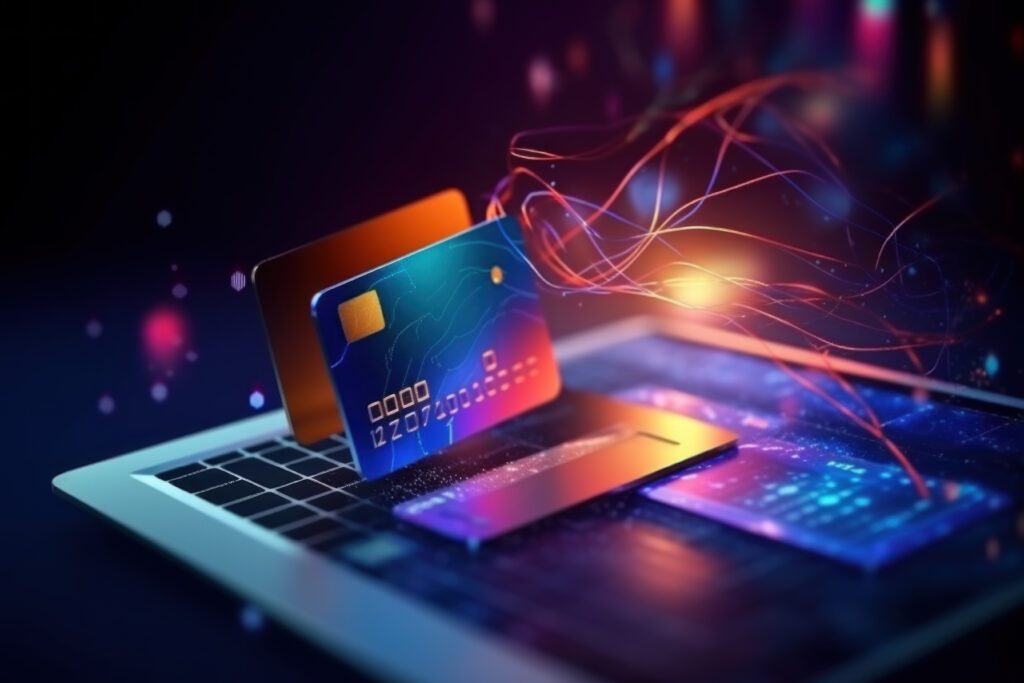 Pavlo Khropatyy explains how banks should embark on the journey of digital transformation, keeping their customers firmly at the heart of their strategies.
Digital maturity for banks is no longer a nice to have – it's a necessity in today's financial world. To stay on top of the competition, respond to customers' growing needs, cut costs, beef up security, and use advanced analytics for informed decision making, banks must undergo digital transformation.
Now, how do banks even approach transformation? What tech should they use to accelerate it? And what challenges are to be expected down the road?
The evolving financial landscape calls for banks to undertake digital transformation to remain competitive. Prioritising customer experience and embracing technological innovations are vital components of this transformation.
Top banking trends to consider in light of digital transformation
Customer experience and seamless integration of open banking are the defining differentiators in the banking sector. As millennials and Gen Zs witness an increase in disposable income and personal wealth, the adoption of fintech products is experiencing a significant upswing.
Consequently, the combination of these two trends has resulted in the necessity for all banks to elevate their customer experience standards to keep up with the competition.
Here are the two instances of technologies and smart techniques that banks are adopting to enhance customer experience and maintain a competitive edge:
Digital wallets for mobile cashless payments
The integration of QR code-based payment systems brings numerous benefits to banks, e-wallets, payment platforms, retailers, and consumers. This approach enables rapid and secure transactions through smartphones or smartwatches by linking the user's bank account with the platform.
Transactions are completed through a one-time scan, ensuring that no personal data or sensitive banking information enters the system, thus ensuring complete anonymity and security. This solution seamlessly integrates with banking applications, cash registers, vending machines, and retailer loyalty reward programmes.
According to industry research, nearly 60% of in-store shoppers paid using a contactless card last year – an increase of 94% compared to the 12 months before.
Gamification
Gamification is a powerful strategy embraced by banks to enhance smart banking services and foster customer engagement.
By integrating gamification into banking applications, banks can tailor their approach to individual customer preferences and expectations. Games appeal to people's desire for fun, enjoyment, simplicity, social connections, rewards, and healthy competition.
This approach is particularly effective given the across-the-board use of smart devices, the immense popularity of gaming, and the interests of tech-savvy millennials and generation Z. The millennial demographic exhibits a strong urge to earn rewards for transactions and interact with brands through immersive and interactive technology.
Several well-known banks exemplify the forefront of using gamification to bolster customer loyalty, establish trust, and expand their customer base. Among them is Barclaycard US that launched Barclays Ring, a social credit card, in partnership with Mastercard.
Yet, successful and lasting digital transformation relies on prioritising people. While processes and tech matter, it's the organisation's workforce that drives sustainable success.
In banking, empowering individuals for digital transformation is vital. By recognising their importance, financial institutions can transition smoothly, focusing on customer experience and employee engagement and collaboration.
Through upskilling, digital literacy, and a customer-centric approach, banks can fully leverage digital tools for better services, streamlined operations, and innovative growth.
Key ingredients to digital transformation success
On their digital transformation journey, banks are faced with the imperative to navigate two pivotal domains to implement a comprehensive connected customer strategy.
Front-office brilliance: Elevating customer engagement
Customer-facing solutions driving digital sales, loyalty, and overall customer value are at the forefront of the front office. The key to success is emotional connectivity, echoing brands like Apple and Amazon.
To stand out, banks must craft a seamless digital journey powered by hyper-personalisation.
Back-office empowerment: Strengthening operations
In the background, the back office houses the IT systems driving core processes. As legacy software hampers traditional banks, they need a roadmap for modernisation.
These are the two key areas banks should focus on:
Cloud migration: Modern banks can adopt cloud solutions to accelerate the development of a robust digital banking framework that can now be built in 12 months. This move supports agility and novel banking services through API connectivity.
Microservices shift: By adopting a microservices-based architecture, banks gain resilience, faster deployments, and tech diversity.
Mastering these fronts propels banks toward a future harmonising customer resonance and technical prowess, forging a new era of banking excellence.
Cloud migration strategy unpacked: Five major steps
Successful cloud migration hinges on a well-defined roadmap containing critical stages.
First, establish a robust cloud foundation as the springboard for new solutions, involving preliminary evaluations of infrastructure, security, legal, and compliance requisites.
Next, evaluate your application portfolio to identify optimal migration prospects. Achieving this involves conducting thorough application discovery, mapping dependencies, analysing migration paths, and constructing business cases for chosen prospects.
With a prioritised list in hand, proceed to plan the migration by finalising the target application architecture, drafting a detailed migration plan, and conducting a small-scale pilot.
Then, execute the migration process, encompassing both the migration itself and the following integrations.
Lastly, undertake testing and acceptance to validate migrated workflows, securing comprehensive quality assurance for optimal performance.
On the road to human-centric digital transformation
Let's face it: Amidst technological advancements and processes, the key to lasting and impactful digital transformation is prioritising people. Banks need to empower their employees by emphasising upskilling, digital literacy, and a customer-centric mindset.
Meanwhile, a holistic connected customer strategy for digital transformation requires addressing both the front office to boost customer engagement and the back office to strengthen operations.
Crafting emotional connectivity through hyper personalisation in customer journeys and modernising IT systems through cloud migration and microservices adoption are the core aspects of the winning strategy.
Pavlo Khropatyy is vice president and global head of delivery FS&I at Intellias.