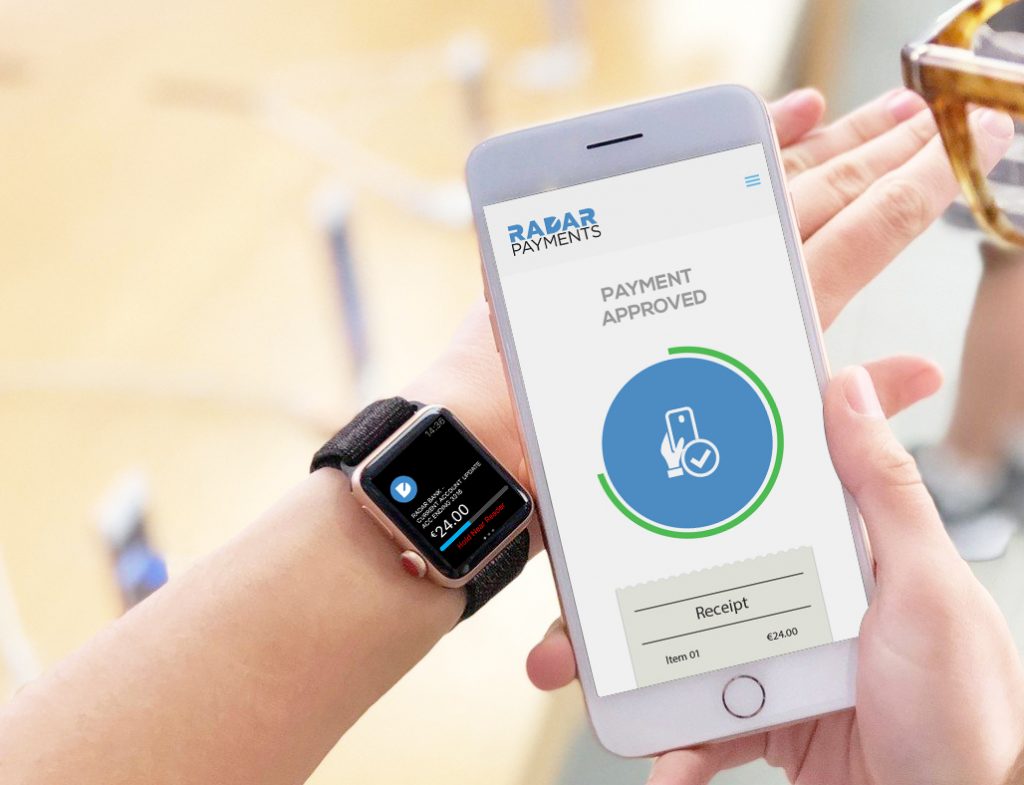 BPC's global processing centre, Radar Payments, announced the launch of Tap to Phone, a service that makes it easier for sellers to use their mobile devices to accept payments and offer a frictionless customer experience. The technology comes at a time of unprecedented change in the payments space, as Covid 19 speeds up demand for the adoption of mobile payments to help stem the spread of infection through the handling of money.
While governments continue to implement measures to promote a cashless society, merchants are looking to invest in affordable solutions that can support mobile transactions.
Radar Payments has responded to this demand by accelerating the availability of a number of innovative payment solutions available. Among these, Tap to Phone, which is set to be one of the biggest transformative payment innovations in 2021.
Tap to phone, also known as SoftPOS or Contactless Payment on COTS (CPOC) consists of turning any smartphone into a payment acceptance device without the need for extra hardware. It offers a simple and cost-effective way for all merchants to accept payments – from market stall owners and micro-entrepreneurs to brick and mortar retailers, food delivery drivers and nomadic businesses.
With Tap to Phone, acquirers will empower their merchants to accept all contactless payment methods: contactless EMV® cards, NFC devices such as smartphones, smartwatches, tablets and QR codes. In addition, Radar Payments' Tap to phone is offered as a white labelled service to banks, PSPs and fintechs, facilitating the onboarding of merchants to their acquirers.
Payment innovation is no longer limited to a card and a POS. It can use any NFC enabled device or instrument to a phone that every shopkeeper usually possesses.
Tap to phone relies on a software installed on smartphones to convert them into payment acceptance devices. SoftPOS allow for any NFC enabled cards and devices to be waved at a smartphone for the payment to be accepted. The technology could leapfrog the adoption of POS machines, while supporting local and international payment networks.
It is multilingual, flexible and can be integrated with third party apps to extend the experience. The technology also fulfills the Contactless Payments on COTS (CPoC™) standards set by the The PCI Security Standards Council (PCI SSC).
Jane Loginova, co-founder of Radar Payments commented: "Innovation in payments is in our DNA and we strive to offer the widest payment choice possible for the best customer experience so that financial firms and PSPs can rely on us as their innovation lab without the need for further investment."
"Tap to phone will fast track the availability of digital and contactless payments for merchants that need to go market fast or to respond to the demands from governments to shift from cash to contactless and to fully embrace the digital transformation. Tap to Phone offers a great opportunity for micro entrepreneurs and businesses as well who for too long relied on cash and expensive cash handling operations that often limited their growth potential. This is a technology that truly levels the playing field for all sellers, giving them the tools they need to embark on a successful scaling journey."
The market for Pay and Go innovation is huge. Contactless Payment Market size is estimated to exceed USD 100 billion by 2026. The NFC technology segment already represented 60% of the revenue share in 2019, a trend that will continue as government initiatives promote more hygienic, contact free and faster payments.