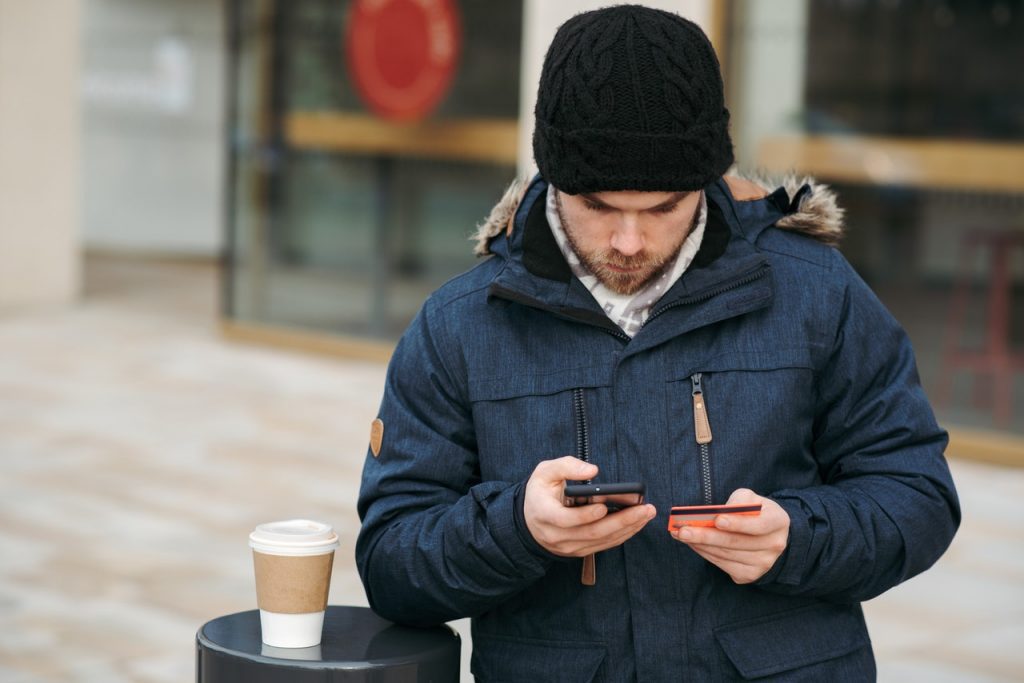 London, UK, 15th November 2021 – PPS, an Edenred subsidiary and a one-stop-shop for prepaid and fintech programmes, today announces its partnership with alternative e-money provider for the financially excluded Suits Me, following its migration from Banking as a Service Provider, Contis.
Launched in 2015, Suits Me is an established, award winning UK-based alternative to traditional high street banks for customers looking for hassle-free banking, such as those arriving in the UK for seasonal work with no track record of address or credit history, and those in financial difficulty looking for a fresh start account. Following the migration of the majority of its customer base from its previous provider, Contis, Suits Me has completed its integration with PPS' platform to enable a wide range of services. By utilising PPS' technology and licences for issuing cards and e-money, Suits Me is now able to offer services including Debit BIN, Mastercard Settlement, Banking Service, BACs In, CHAPs In, Direct Debit, Direct Debit Indemnity Claim and PayPoint cash load.
The diverse range of products and services gained by a single integration into the PPS platform has enabled a wider audience for Suits Me that has imminent plans to increase its presence into Europe over the next two years. Already boasting a multilingual customer care team the established fintech player is now able to offer international transfers at greatly reduced rates with greater freedoms to onboard new customers with an easier and quicker experience to sign up and start an account.
The news comes as there are still around 1.2 million people in the UK without access to banking with freelancers, temporary labour workers and migrant workers all struggling to get standard bank accounts due to their unstable incomes. Suits Me is on a mission to make sure that in today's modern society factors like a credit score or an unstable income are not a barrier to getting essential banking services.
Richard Lynch, Managing Director of Suits Me, commented: "We believe that everyone should have access to financial services, no matter of their background and financial position. Thanks to PPS these are incredibly exciting times for Suits Me as our partnership will not only increase our best-in-class product portfolio for the underserved, it will also allow our business to grow with fewer restrictions, enabling more flexibility and ease of use for our customers who are the heart of everything we do. Our partnership with PPS is something we are extremely proud of with the migration and change of scheme completed remotely during lockdown along with a new card design."
Ray Brash, Chief Executive Officer of PPS, added: "Through our commitment to technology, innovation and expansion, PPS' processing platform is playing a vital role in powering a range of fintechs to improve services for the people outside the current financial system. We are immensely pleased to have partnered with Suits Me to support those in financial difficulty, including migrant workers living here where English may not be their preferred or first language. By enabling accounts for all while providing added services such as a cashback reward scheme at various online and high street retailers we can continue to offer enhanced  comprehensive solutions to financially excluded customers."
PPS will support future plans for Suits Me providing greater flexibility to develop and grow with more ownership over the relationship with customers, while gearing up for European expansion with multi-lingual customer service agents already servicing existing Suits Me cardholders. As the demand for temporary labour increases PPS will continue to build corporate relationships with employers and recruiters of temporary labour to issue cards to freelancers and migrant workers who would otherwise struggle to find banking services while in the UK.
▬▬
About PPS
PPS, an Edenred subsidiary, is a one-stop-shop for prepaid and fintech programmes. It is a Mastercard Principal Member and an FCA regulated Electronic Money Institution, offering a range of services including processing, UK and SEPA banking solutions, BIN sponsorship, eWallet provision, compliance and fraud services, supply chain management, customer services and end-to-end program design and management.
PPS is the driver behind industry leading Fintech, PayTech, Regtech, incentives, benefits and fuel card programmes which operate across multiple media and form factors, including physical, virtual and NFC. PPS is the leading issuer of Apple, Google and Samsung Pay, with over 200 client programmes across over 30 countries globally.
To find out more about PPS please visit: https://www.pps.edenred.com/
Follow PPS on Twitter: https://twitter.com/pps_er
Follow Edenred on Twitter: www.twitter.com/Edenred
▬▬
About Edenred
Edenred is a leading digital platform for services and payments and the everyday companion for people at work, connecting over 50 million users and 2 million partner merchants in 46 countries via more than 850,000 corporate clients.
Edenred offers specific-purpose payment solutions for food (such as meal benefits), mobility (such as multi-energy, maintenance, toll, parking and commuter solutions), incentives (such as gift cards, employee engagement platforms) and corporate payments (such as virtual cards).
True to the Group's purpose, "Enrich connections. For good.", these solutions enhance users' well-being and purchasing power. They improve companies' attractiveness and efficiency, and vitalize the employment market and the local economy. They also foster access to healthier food, more environmentally friendly products and softer mobility.
Edenred's 10,000 employees are committed to making the world of work a connected ecosystem that is safer, more efficient and more responsible every day.
In 2020, thanks to its global technology assets, the Group managed close to €30 billion in business volume, primarily carried out via mobile applications, online platforms and cards.
Edenred is listed on the Euronext Paris stock exchange and included in the following indices: CAC Next 20, CAC Large 60, Euronext 100, FTSE4Good and MSCI Europe.
The logos and other trademarks mentioned and featured in this press release are registered trademarks of Edenred S.E., its subsidiaries or third parties. They may not be used for commercial purposes without prior written consent from their owners.
Primary image by Anete Lusina from Pexels