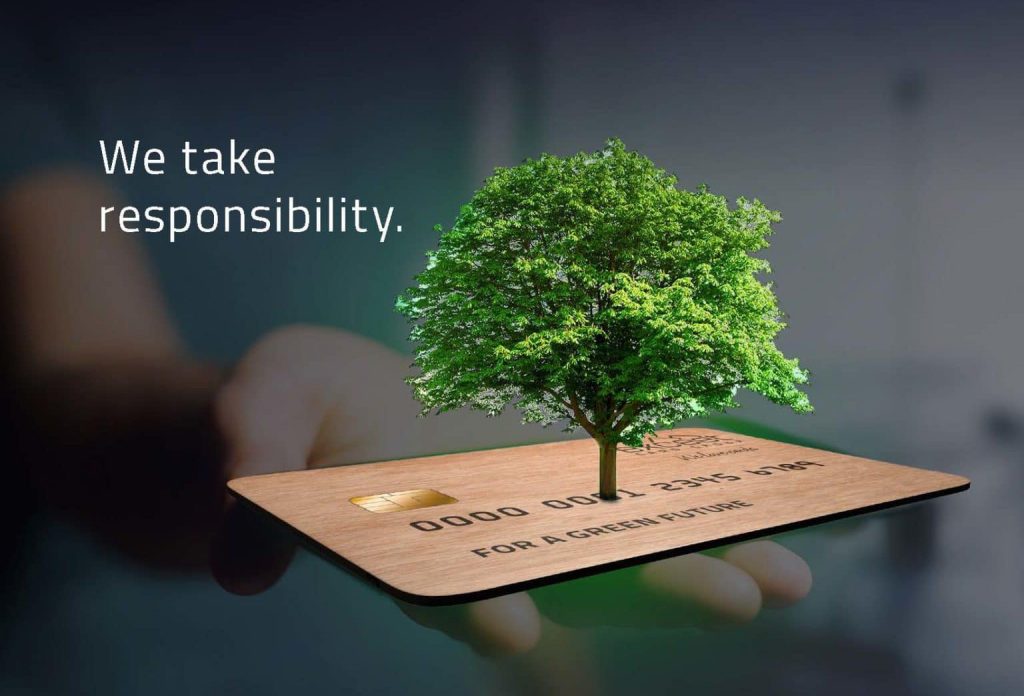 10th November, 2020: PPS, formerly PrePay Solutions and subsidiary of Edenred, the everyday companion for people at work, today announces its partnership with the Austrian-based card manufacturer, exceet Card Group.
The news comes as PPS ups its environmentally friendly and sustainability programmes, in line with demand from customers that are interested in providing end-users with green, plastic-free cards made out of alternative materials such as wood of r-PETG. The partnership enables PPS to provide its customers with an access to a wider range of card manufacturers within both the UK and European market.
Approximately six billion payment cards are produced each year – most of them made from non-biodegradable plastics such as PVC (polyvinyl chloride), and are replaced every 3-4 years, which collectively contributes around 5.7m tons of excess plastic in landfill around the world. The relationship between PPS and exceet demonstrates a commitment from both parties to deliver pioneering card-based solutions with wellbeing for the environment at the forefront of both companies' business operations.
There are currently several PPS programmes in production with exceet which will offer customers' end-users 100% sustainable wooden cards which are EMV-compliant and dual interface-capable, so that both contact and contactless payments are possible. As part of exceet's commitment to sustainability it also uses 100% renewable energies (hydropower and photovoltaic) during the card production.
Ray Brash, CEO of PPS, commented on the partnership: "As the driver behind leading fintech solutions, we are delighted to announce our integration with exceet as part of our commitment to offer responsible programmes to our customers. We recognise the impact our industry can have on the environment, and it is our obligation to provide cards that can play a part in the global progress towards sustainability. There's a lot of important activity in the pipeline of this partnership and together, we look forward to providing the latest innovations in alternative green card solutions."
Sueleyman Tasdemir, CEO of exceet added: "With more than 350 million exceet cards produced per year, we are the leading service provider for smart cards in the banking, loyalty or transport sector. As the preferred partner for many fintech companies and established banking brands, we are delighted to partner with PPS who is at the forefront of innovation within the fintech space. With PPS' wide ranging customers, we are proud that a huge portion the payment industry will benefit from our sustainable product offerings."
To find out more about PPS, visit: https://www.pps.edenred.com/
To find out more about exceet, visit: https://www.exceet-card-group.com/en/