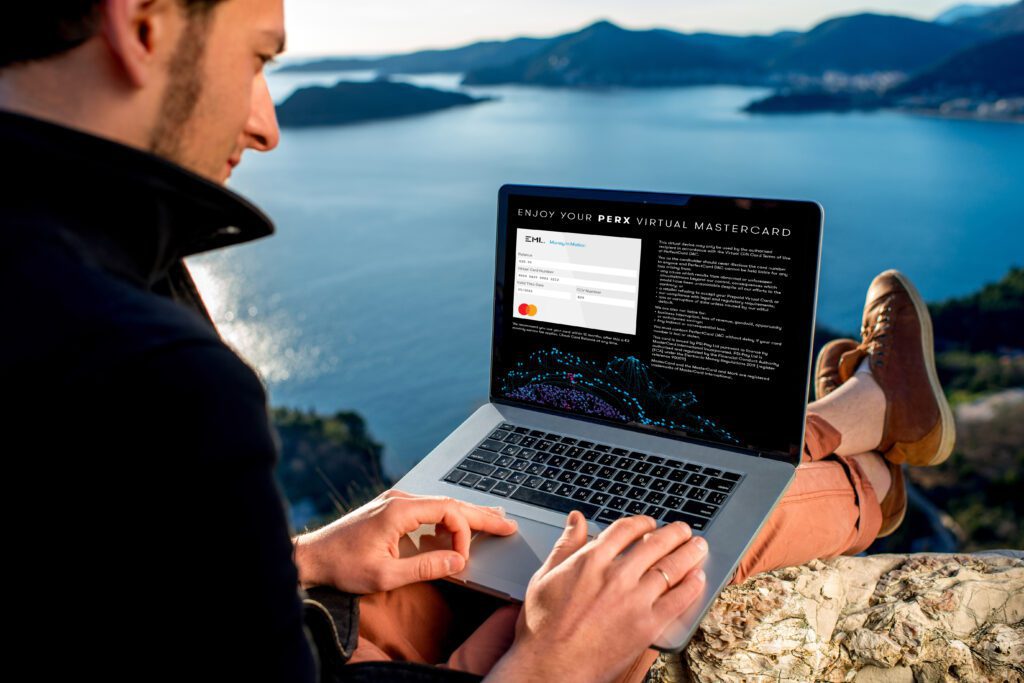 Perx Reward has experienced record growth in Ireland through boosting staff morale in lockdowns
Perx Reward (an EML product) has helped companies to thank over 43% more employees working from home around the country in 2020 compared to figures for 2019 with once-off and eco-friendly virtual prepaid Mastercard rewards cards. Usage of the plastic alternative virtual cards has surged by an enormous 155.5% year on year.
Remote workers have been reached, rewarded and thought of by employers wherever they live with an engaging team performance tool to keep staff motivated to achieve. The incentive cards can be spent in 53 million locations worldwide. Yet, Perx Reward has found that customers enjoy having the option of choosing to spend their reward in local shops around Ireland. Clients can opt to restrict the spending on the cards to within Ireland only.
Lee Britton, CEO EMEA at EML commented: "Put simply, we're rewarding hard work. Our wonderful team realise that happy teams work smarter and help the businesses they work for to increase productivity and profitability in these challenging times. We're proud that Perx Reward's fully customisable, cloud-based platform is built for scale as more and more business owners choose to recognise their staff in a meaningful way."
Note To Editors
Perx Reward qualifies under the Small Benefits Exemption (Section 112B Taxes Consolidation Act 1997), making it tax and PRSI free up to the value of €500 once annually per employee, according to an independent third-party Ireland-based international tax auditing firm.
About EML (ASX: EML) (S&P/ASX 200)
At EML, we develop tailored payment solutions for brands to make their customers' lives simpler. Through next-generation technology, our portfolio of payment solutions offers innovative options for disbursement payouts, gifts, incentives and rewards. We're proud to power many of the world's top brands and expect to process over $18 billion in GDV in FY21 across 28 countries in Australia, Europe and North America. Our payment solutions in 27 currencies are safe and secure, easy and flexible, providing customers with their money in real-time. We know payments are complex, that's why we've made the process simple, smart and straightforward, for everyone.
We encourage you to learn more about Perx Reward and EML Payments Limited, by visiting:
Submitted by EML Payments Limited