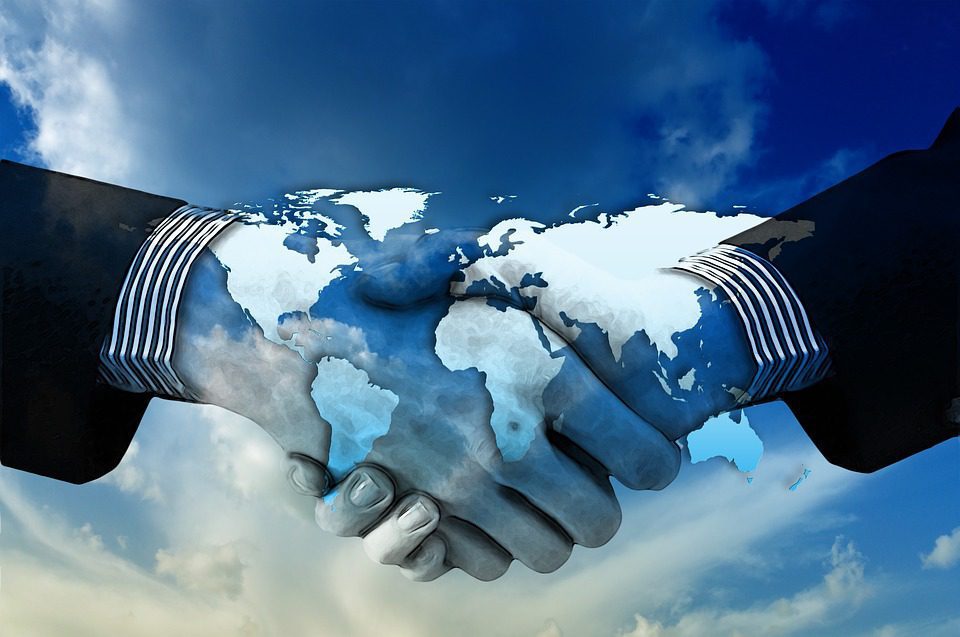 Faster lower-cost cross border settlement for Paysafe clients
London, February 2018 – Paysafe Group Limited, a leading global payments provider, has joined Saxo Payments Banking Circle for fast, cost-effective local and cross border settlement. Through membership of Banking Circle, Paysafe has the added ability to offer its clients settlement accounts from Saxo Payments for their card scheme flow.
Paysafe provides end-to-end payment solutions for both merchants and consumers around the world. In this partnership, settlement accounts from Banking Circle will be offered that can improve settlement times, increase payments acceptance and reduce costs for both local and cross border payments.
Andrea Dunlop, CEO Acquiring & Card Solutions for Paysafe Group, commented: "Our clients need to accept and process card payments from all over the world. In some instances, traditional banking solutions can be slow and expensive, and don't always offer the most efficient service. Through Banking Circle, our clients will be able to process card payments in any currency – quickly, and at minimal cost."
"The unique Paysafe approach combines a broad range of global solutions with industry and business model expertise, underpinned by boutique-style dedicated support and value-added services. Fast, cost-effective cross border payment settlement is key area of our suite of solutions, and Banking Circle has been able to offer the high level of service at the low costs our clients require."
Anders la Cour, co-founder and Chief Executive Officer of Saxo Payment Banking Circle added: "For too long, businesses have been paying too high a price for cross border payments. Fees are extortionate, FX rates poor, and transfer and settlement times too slow to support modern business. Banking Circle is allowing Financial Tech businesses and banks to help their clients send and receive international payments as if they were local. Businesses like Paysafe, and their clients, are already seeing the benefits and opening up the global market for international trade."
END
About Banking Circle
In 2013 Saxo Bank formed a new entity, Saxo Payments A/S, with the purpose of using Saxo Bank's core capabilities within the non-cash payments market. In October 2015 the company launched the Banking Circle – its grounbreaking product for payments and FX to the Financial Tech industry. In October 2017, the company launched its new identity for the Banking Circle, to reflect its position as a financial utility within core banking.
Domiciled  in the European Union, Saxo Payments specialises in providing global payment account transactions and foreign exchange services to financial institutions, including FinTechs, banks, acquirers, payment service providers, FX brokers, money transfer businesses, e-wallets, and alternative payment providers. Saxo Payments is a Saxo Group company.
For further information and interviews please contact the Banking Circle Press Office:
Wendy Harrison/Lucy Wright – Harrison Sadler
T: 0208 977 9132
E: bankingcircle@harrisonsadler.com
About Paysafe
Paysafe is a leading global provider of end-to-end payment solutions. Our core purpose is to enable businesses and consumers to connect and transact seamlessly through our industry-leading capabilities in payment processing, digital wallets and online cash solutions. Delivered through an integrated platform, our solutions are geared towards mobile-initiated transactions, real-time analytics and the convergence between bricks-and-mortar and online payments. With over 20 years of online payment experience, a combined transactional volume of US$48 billion in 2016 and over 2,300 staff located in 12 global locations, Paysafe connects businesses and consumers across 200 payment types in over 40 currencies around the world. For more information, visit: www.paysafe.com.
For more information, please contact:
Paysafe Group Limited
VP, Corporate Communications
Kate Aldridge
T: +44 (0) 203 934 9197 / Kate.Aldridge@paysafe.com