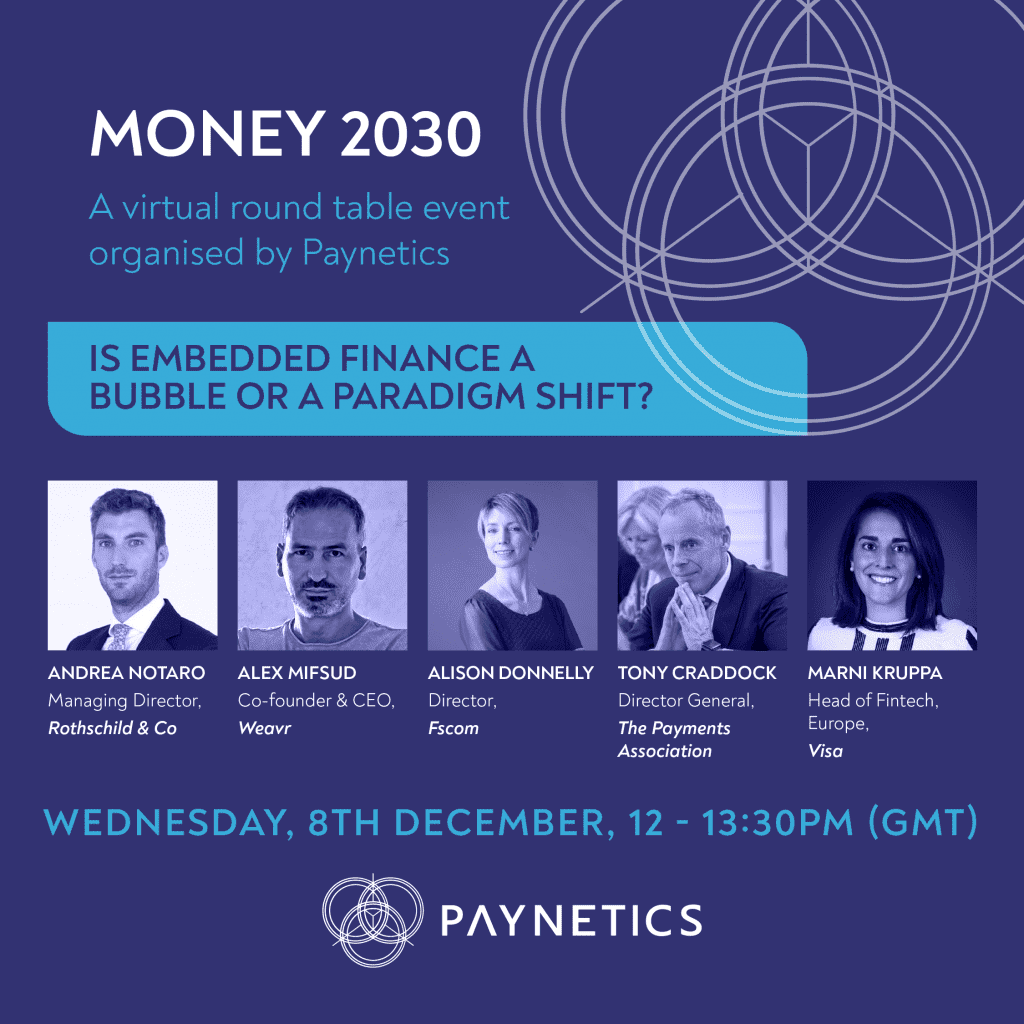 Following the success of its previous 'Money 2030' events, PA member and trusted payment service provider Paynetics is hosting its third roundtable on the future of fintech. The event is free to attend and will be held virtually via Zoom on the 8th December, from 12 – 1:30PM (GMT).
Attendees will hear from leading companies, experts and advisors about how financial services will be provided over the next decade as they answer the question Is Embedded Finance a bubble or a paradigm shift?
The panel will discuss the extent to which by 2030 financial services will have been integrated into applications that consumers rely on daily for every aspect of their lives.
This will include insights from:
Technology providers who are developing and commercialising the financial services products of the future
Investors and advisors who are actively working in this space
Fintech and technology companies who are building the platforms that are enabling this innovation
Confirmed speakers are:
Andrea Notaro, Managing Director, Rothschilds
Alex Mifsud, Co-founder and CEO, Weavr
Alison Donnelly, Director, Fscom
Tony Craddock – Director General, The Payments Association
Marni Kruppa, Head of Fintech, Europe, Visa
If you have an interest in what money might look like in 2030, this event is for you! To attend, please sign up here.