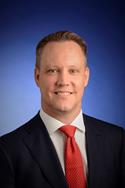 KPMG is proud to share with you their new "Payments Modernisation: what is the future of payments?" report, summarising how banks and building societies are modernising their infrastructures to be ready for the changing payments landscape.
With insight drawn from senior leaders across UK financial institutions, the report summarises the key challenges banks and building societies of different sizes face in their payments modernisation programmes, the key drivers, and benefits sought. The report also describes the level of investment in modernisation and the scale of change taking place across the industry today.
KPMG's report is a useful benchmark to help you navigate your own modernisation programme. It also offers unique views from KPMG's subject matter experts on how to overcome some of the challenges of change.