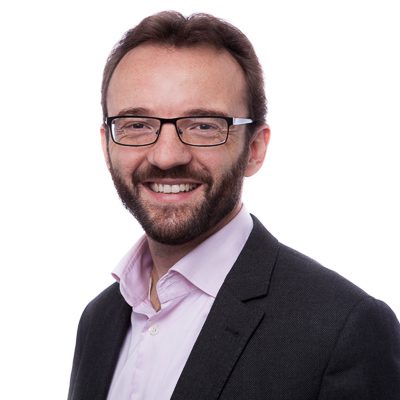 Leading European payments provider, Contis, is pleased to announce the appointment of Andrea Ramoino as Chief Strategy Officer. Andrea joins the executive team with responsibility for corporate strategy and global expansion.
Andrea is an expert product and marketing transformational leader, with over 15 years' experience  across many industries including Fintech, Crypto, AI and SaaS.
This appointment brings added entrepreneurship, creativity and strategic expertise to Contis' senior leadership. Following 40% increase in revenue and 80% increase in transaction volumes over the past year, it will also align Contis' continued growth and international ambitions.
Andrea joins Contis from Elliptic, a leader of compliance solutions for the Crypto market, where he spearheaded significant growth as VP of Product. Andrea is also former Senior Director of Global Product Management at Experian. Prior to that, he worked in the data storage industry where he contributed to the turnaround of Xyratex Capital Equipment – then led the post-merger integration of Xyratex PLC into Seagate Technology PLC, two multi-billion dollar businesses.
Andrea brings a wealth of experience in business management at an international level, having run multi-million dollar revenue streams and been actively engaged in large client negotiations across Europe, US and Asia-Pacific. Andrea is also active in the startup world by supporting early-stage businesses as an advisor and mentor with several accelerator programmes.
Andrea Ramoino commented: "I'm very excited to be joining Contis, one of the major players in the European payments market. I can see many opportunities for growth, and look forward to getting stuck in alongside this strong and motivated team which I believe has all the ingredients to succeed."
Contis Founder and Executive Chairman, Peter Cox, said: "Andrea's appointment to our executive team shows our desire to lead in the Banking-as-a-Service and Payments sectors, while we continue to deliver profits and provide confidence to current and future clients.
"Andrea brings many proven talents to Contis which, when combined with our dynamic growth ambitions, we are confident will lead to many more industry firsts and interesting announcements over the coming months.
"Contis is recruiting seasoned and ambitious payments talent and welcomes individuals to reach out."
Media Contact
For more information and interviews please contact: uche.graves@contis.com.
About Contis
Contis is transforming payments, issuing and processing. We help corporates, banks, fintechs and insurers unleash their true potential using our proven BaaS capabilities. Founded in 2008 by Peter Cox, Contis provides award winning, secure, cloud-based, real-time payment solutions. We enable our clients to deliver next-generation multi-currency accounts, cards and apps to their customers. One of the FT1000: Europe's Fastest Growing Companies in 2018, 2019 and 2020. We have offices in the UK, Lithuania and India. Contis benefits from a full licence suite, including FCA and Bank of Lithuania eMoney Licences which cover the EEA, and a full UK consumer credit licence. Contis is a Principal Visa and Mastercard member with full sponsorship and processing capability.
For further information, visit: www.contis.com, and follow us on Twitter @Contis_ & Linkedin Contis_.