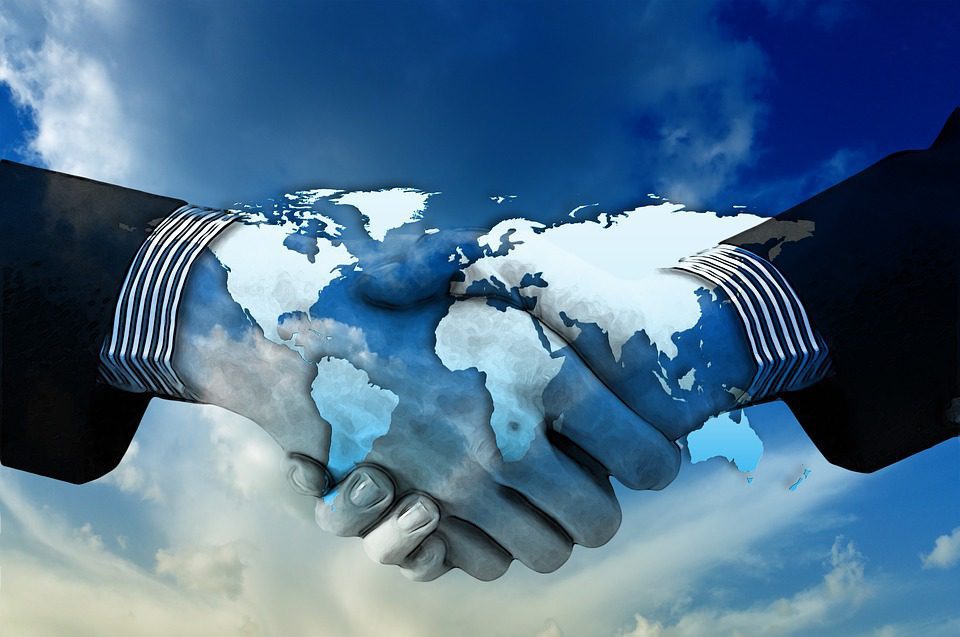 DIGITAL DISRUPTOR SIGNS UP TO DIRECT DEBIT

The UK's first bank built exclusively for tablet and smartphone users has turned to popular payment method Direct Debit to boost its offering – challenger brand Atom bank has joined Pay.UK-owned Bacs Payment Schemes Limited (Bacs), which processes nearly six-and-a-half billion transactions a year worth £4.9 trillion.
App-based Atom is the fourth payment service provider (PSP) in under 12 months to sign up to Bacs, reinforcing the continued relevance of established payment options Direct Debit and Bacs Direct Credit.
Paul Horlock, chief executive of Pay.UK, said:
"We are committed to enabling a vibrant UK economy, and a payments industry that delivers for all of its end-users, whether that's individuals or businesses. Key to achieving that is embracing innovation and driving diversification – Atom bank embodies the former and, with its membership of Bacs, helps us to achieve the latter. I'm really pleased to have them on board."
Launched in April 2016, Durham-based Atom bank is committed to building a customer-driven bank, designed to meet continually evolving customer needs. The bank offers Fixed Saver accounts, residential mortgages, and secured business lending for SMEs – already, Atom bank has lent in excess of £2 billion to small businesses and homeowners across the UK and are known as the UK's fastest growing mortgage lender.
Mark Mullen, CEO of Atom bank, said:
"We are delighted to have joined Bacs and this is a critical milestone in our Atom journey. This will give our customers more control over facilitating payments and allow us to expand our growing portfolio in the future. Alongside our participation in the Faster Payments Scheme, being able to settle our own payments with Bacs means that both our customers and future commercial partners have access to this critical infrastructure through Atom's next generation architecture. We're very excited at the prospect and at what we can do with this capability in the future."
ENDS
For further information, please contact:
Damion Clark or Steve Greenhalgh at Real Public Relations.
Tel: 01353 667934
M: 07789 911314 (Damion)   E: damion@realpublicrelations.com
M: 07779 129193 (Steve)      E: steve@realpublicrelations.com
Bacs press office:
0203 281 7007
Daniel Scaife, PR and Social Media Manager
M: 07961 496825       E: d.scaife@bacsservices.co.uk
Kerris Macauley, Head of PR
M: 07974 326373          E: k.macauley@bacsservices.co.uk
NOTES TO EDITORS
About Pay.UK
Pay.UK (previously the New Payment System Operator) maintains and develops the UK retail payment systems and standards that are core to the economy being able to function on a day-to-day basis. We are the leading authority for retail payments, working in the public interest to ensure that the systems the country relies on for its banking transactions are safe, open, innovative and resilient.
Our payment systems form a vital part of the UK economy – they underpin the services that enable funds to be transferred between people and institutions. In 2017, the UK's retail payment systems processed more than 8 billion transactions worth £6.7 trillion through Bacs Direct Credit, Direct Debit, Faster Payments, and cheques.
Every day, individuals and businesses use the services we provide to get their salaries, pay their bills and make online and mobile banking payments. Our vision for the future is to enable a vibrant economy, with Pay.UK delivering the best-in-class payment infrastructure and standards for the benefit of consumers and businesses nationwide.
Find out more on our website: wearepay.uk or get more detail on the systems we manage: bacs.co.uk, chequeandcredit.co.uk,  fasterpayments.org.uk, paym.co.uk.
About Bacs
Founded in 1968, Bacs has processed over 130 billion payments in the last five decades.  In 2017, a record 6.34 billion UK payments were made this way with a total value of £4.9 trillion, including over 4.2 billion Direct Debits. A new record was also set on 29 November 2018, with 123 million transactions processed in a single day.
On 1 May 2018, Bacs Payment Schemes Limited became a wholly owned subsidiary of the new home for UK retail payments, Pay.UK. The responsibility for the operations of Direct Debit, Bacs Direct Credit, the Current Account Switch Service, Cash ISA Transfer Service and the Industry Sort Code Directory were handed over to Pay.UK.
The Bacs payment systems are recognised as systemically important infrastructure under the Banking Act 2009. This means that, as the owner and operator of Direct Debit and Bacs Direct Credit, Pay.UK is regulated by the Financial Markets Infrastructure Directorate at the Bank of England.
For further information please visit www.bacs.co.uk
About Atom bank
After securing its banking license in June 2015, Atom bank launched operations in April 2016, offering market-leading Fixed Saver accounts and secured business lending for small and medium-sized enterprises ('SMEs'). From the start, Atom set out to build a customer- driven bank, designed to meet their new needs and optimised for mobile technologies.
Atom bank launched its first mobile mortgage product in December 2016 and has taken over £1.7bn of deposits and lent over £2bn to small businesses and homeowners.
Atom is here to change banking, creating a disruptive and digital bank, keeping costs low and passing back the value to its customers. The Atom app is at the heart of the bank, with a 24/7 support team on hand to help with any customer queries through phone, chat, email and social media, working out of their Durham HQ.
The Atom executive team are highly experienced, having built and run some of the most well-respected banks in the UK. CEO Mark Mullen has 25 years' experience in the sector and was previously CEO at the multi award-winning telephone and internet bank first direct. The team are supported by a strong non-exec board, which includes Chairman, Bridget Rosewell. Bridget has an economics background is also Chairman of the Driver Vehicle Standards Agency and on the board of Network Rail as well as a Commissioner with the National Infrastructure Commission.