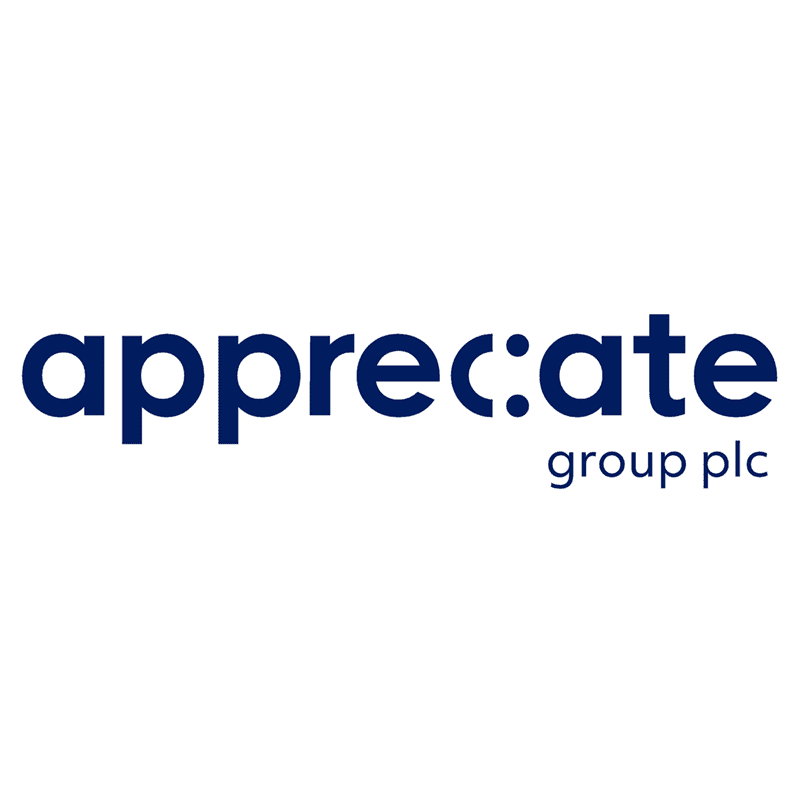 Leading Merseyside financial services company, Park Group, today relaunches under a new name – Appreciate Group Plc – following the move of its core business to Liverpool city centre
The new brand and company's relocation herald a new era for Appreciate Group, which is aiming to help millions more UK consumers to give, celebrate and reward colleagues, friends and family
Leading retail and rewards company Park Group Plc today (Wednesday, 6th November) relaunches under a new name – 'Appreciate Group Plc' – as it embarks on a strategic drive to build on its 50-year plus legacy in the UK.
Park's change of name to Appreciate Group comes just a few months after the move of almost 250 employees working in the company's core business from Birkenhead to state-of-the-art new offices at Twenty Chapel Street, Liverpool.
The name change is another major step forward for Appreciate Group, which has bold ambitions to strengthen its market positions in the UK. It is currently home to many of the country's most-loved gifting and rewards products, including Love2shop, Park Christmas Savings and highstreetvouchers.com.
As Appreciate Group, the company is also set to expand its consumer offering and is gearing up to launch a range of innovative new products for customers in the UK.
"Under the new Appreciate Group banner, our purpose is to create more joy in the world by being trusted to help our customers with celebrating and rewarding," said Ian O'Doherty, CEO of the newly named company. "We know that's a bold new purpose, but as well as being the focus of our future it is also closely rooted in our history of helping millions of customers with giving, celebrating and rewarding.
"By providing individuals and businesses with solutions for the moments that matter to them, our products help make giving, receiving and experiencing easier and more joyful. We make people feel appreciated. And that's why we have chosen our new name to reflect this."
Appreciate Group plc will become the AIM-listed company's official name from today, but the group will retain many of the wide portfolio of consumer products it powers, including its market leading 'Love2shop' product; the UK's most popular online voucher store 'highstreetvouchers.com'; and 'Park Christmas Savings', which helps hundreds of thousands of UK families spread the cost of Christmas into manageable instalments.
Appreciate Group will also continue to provide engagement solutions to big brands and organisations across the UK, supporting tens of thousands of businesses to motivate and engage their employees through reward and recognition programmes.
And its team of brand engagement and incentives experts, FMI, will continue to create innovative and highly successful incentive programmes, including group and sales incentives; incentive travel; engagement and ambassador programmes; corporate rewards and employee and channel incentives.
"Appreciate Group will now become the new home to many of the country's most-loved gifting and reward products," added Ian. "But we're not content to stop here. We have some innovative new products we're working on right now that we hope the nation will love.
"Right now, we're focused on delivering 'Wow' moments for our customers again this Christmas, whilst enabling our bright, new future as Appreciate Group. Together, under the new name and in our new location we have a renewed sense of focus, confidence, energy and ambition, and that makes 2019 and beyond incredibly exciting for us all."
Although the core business team has moved to Twenty Chapel Street, Appreciate Group retains a presence in Birkenhead, with its hamper operations and gift card operations remaining at the company's Valley Road site.