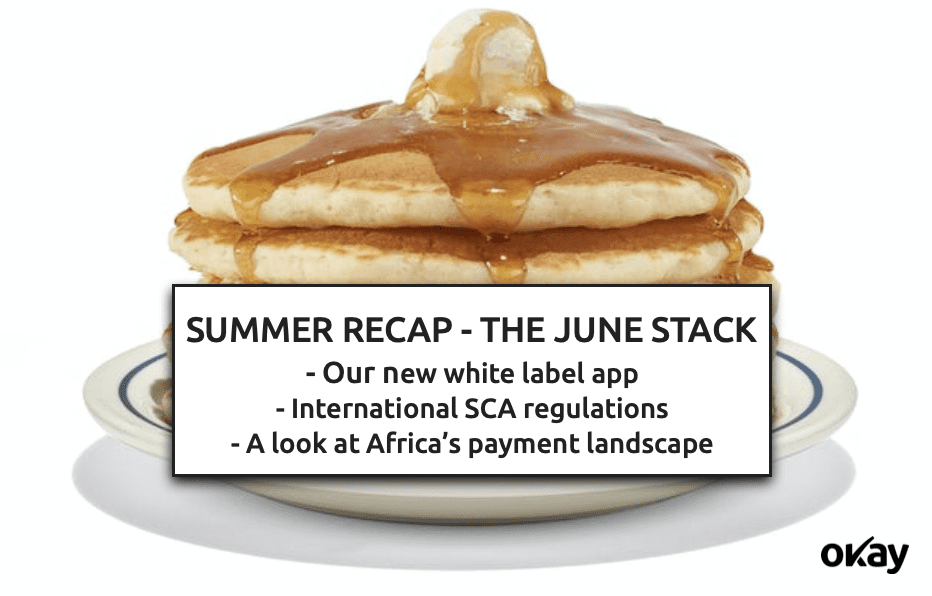 As always, we couldn't resist looking at some of the SCA regulations moving across the globe. This included the widespread adoption of the 3-D Secure protocol, a semi-adoption of the FIDO2 standard in the States, Asia's WeChat wallet, and the government-collaborative Nordics. But wait, there's more…
With so much happening, the possibility of additional future-proof security and PSD2-grade options integrating into assets outside of the finance world was too much to resist. And so, we launched a new white-label authentication app! This new application moves us further into the big Multi-Factor Authentication business; Not only are we bringing strong security to the market, but full customisation capability – the latter being rather crucial as user experience lies at the core of the best digital experiences.
Finally, following APIDE, we reflected on some of the highs we experienced at one of the year's final gatherings. Across the continent, there was a clear growing interest surrounding the use of smartphones and improving available financial apps and eWallets. For us at Okay, the developments we are most excited about watching are those related to authentication, which should be integrated into any app for a smooth yet secure experience.
Are you an experienced developer interested in working in the world of payment authentication and security? Okay is currently searching for an Android Developer to join the team, either in Norway or remote. Check out our careers page to see if the position is right for you.