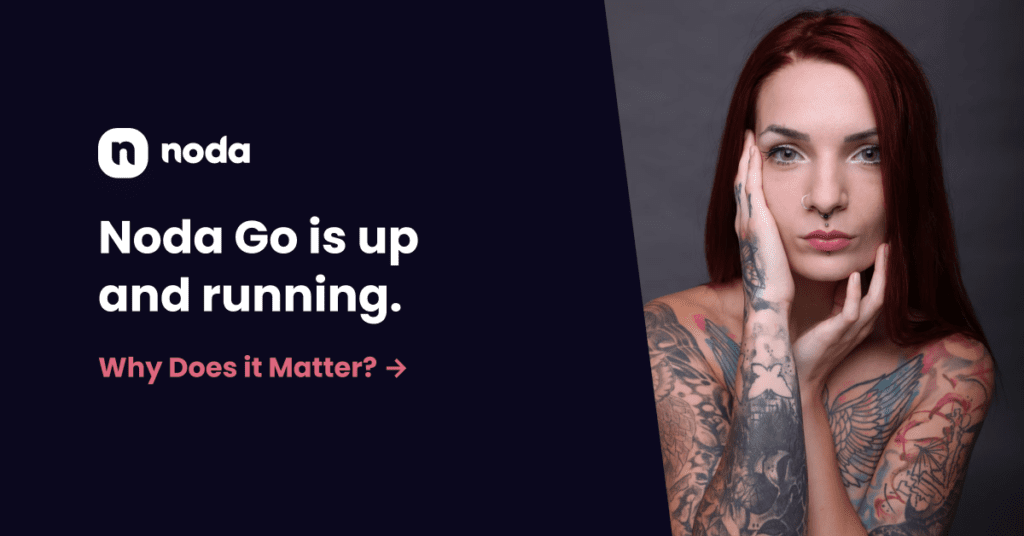 During the development of new services and products, the Noda Pay team is always guided by the needs of our clients. That is how the in-demand feature Noda Go came about, growing out of a short question from a client who started a request with "Can I…?". Well, the answer is that yes, now you can because our product is up and running! 
Once again, this shows Noda's commitment to our client first approach. Noda Pay is a forward-thinking company making great strides on the market due to a readiness to develop unique services customized to the needs of our clients. The best custom solutions often become available as basic services to help every Noda Pay user. Feel free to contact us and get a personal solution to your problem. Let's make open banking even better!
What is Noda Go? Well, Noda Go makes it possible to register a user and fully verify their bank details, and even receive a payment/deposit, in just a few clicks. Noda Go is lightning fast and very easy to use. Our solution means the user doesn't need to fill out loads of details because we receive all the necessary data directly from the bank. That means your client can quickly and safely spend money on their favorite service.
Why is it good for clients? Our merchants get the opportunity to speed up the customer journey from the moment a potential client arrives to when they make a payment. Noda Go therefore optimizes the performance of all your marketing activities and increases the likelihood of a successful spend. That also means an increase in business efficiency.
Why does it matter? The world of finance is getting faster and more dynamic. Even a second's delay or one unnecessary step can become a tragic obstacle on the user's pathway to closing out the purchase of a product or service. Let's face it – reading too much text is boring. And filling out long forms just to get a service is a hassle, especially if exactly the same service can be received in just a few clicks. 
Just like our clients, Noda Pay wants to make things easy for today's time-pressed users and so we only ask for what really matters.