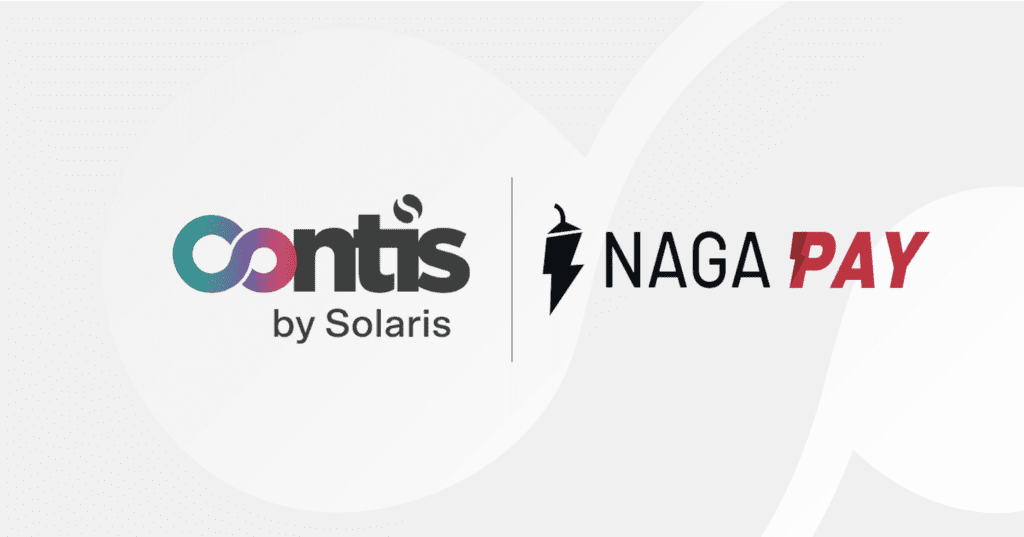 Leading Banking-as-a-Service provider Contis, part of the Solaris group has teamed up with NagaPay – Crypto Debit Card to launch a new crypto programme in the European Economic Area, enabling consumers to spend both fiat and cryptocurrency at the point of sale.
The Visa approved programme, powered by the Contis Buffer solution will give customers the choice to spend either fiat currency from their NagaPay wallet or cryptocurrency from their NAGA X wallet at a touch of a button via a mobile app. NagaPay is a German based mobile banking and investing app that allows users based in Europe only to spend, save, trade and invest in one single platform.
The newly launched crypto programme will accompany NagaPay's existing fiat Visa debit card offering that has been live for five months. The Contis and NagaPay partnership kicked off in November 2021 providing customers the capability to link and access funds held directly in their payments and brokerage wallets.
Stelios Eleftheriou, Managing Director at NagaPay said: "Today we are very excited to announce our innovative solution which makes widely and easily accessible the Crypto world to the masses. We are enabling our users to pay anywhere and anything with their new NagaPay Crypto Debit Card, using crypto currencies, in addition to fiat. NagaPay users can deposit and withdraw crypto securely from their NAGA Pay Crypto wallet any time, with real blockchain transactions, low fees with an automated process, in combination with a Free IBAN account."
Andrea Ramoino, Chief Strategy Officer at Contis said: "We are proud to be supporting NagaPay with their impressive growth plans by utilising our market leading Buffer solution to give customers more choice when purchasing products. This is just the start of a strong relationship with the NagaPay team as they continue to grow their product offering."