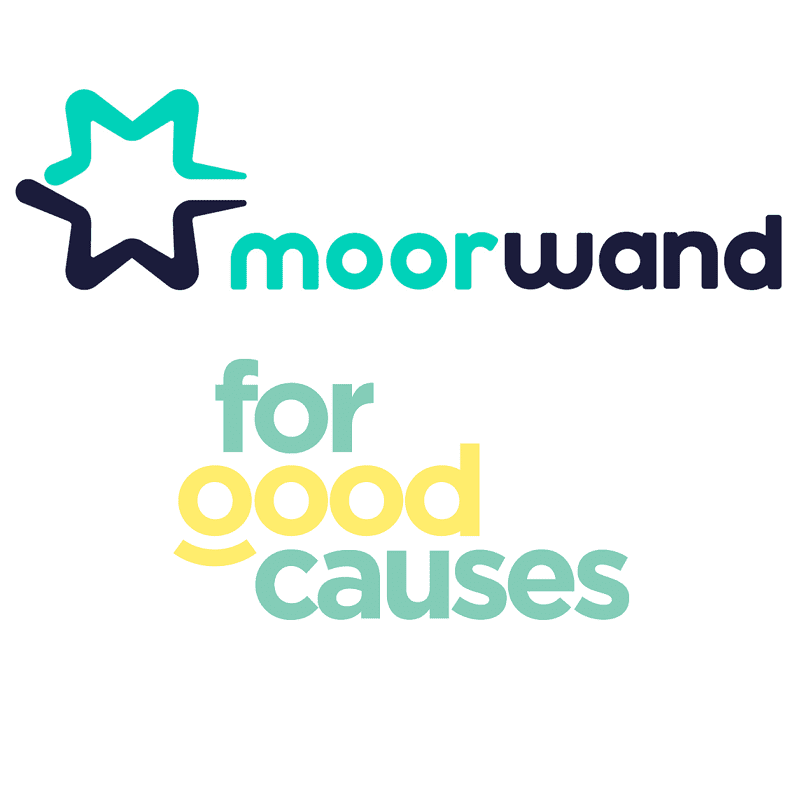 Helping convert £7bn of unused loyalty points into cash to benefit businesses and charities
LONDON, February 14, 2019, International payments company Moorwand has been selected to provide banking solutions by For Good Causes, a financial technology company that converts unused loyalty points into cash to benefit businesses and charities.
For Good Causes aims to raise £500m for UK charities over the next five years by empowering generosity through its innovative financial services platform.  Donate my Rewards is the world's first service enabling consumers to convert unused loyalty points from multiple reward schemes into cash donations to any of 14,000 UK registered charities. For Good Causes is also working to address the continued decline in cash donations most UK charities are experiencing. Its Donate by Thumb service offers charities a simple, mobile-based donation service that enables consumers to make donations via their smartphones with the added benefit of Gift Aid, where applicable.
Moorwand is the sole e-money agency provider to For Good Causes, providing a bank-like solution that allows the regulated flow of funds from businesses to thousands of UK charities.
"We are pleased to be supporting For Good Causes on their mission to  bring payments innovation to the charity sector, helping to address the continuing pressure on funding the vital work done by UK charities and unlocking the £7 billion of unused loyalty points and miles to benefit both businesses and charities," said Robert Courtneidge, CEO, Moorwand.  'Moorwand is proud of its ability to partner with industry innovators seeking flexible payment options that are not always offered by traditional providers. For Good Causes required a provider to assist them on the banking side of this unique proposition. Our collaborative approach means we can help bring alternative solutions to market, and in this case it benefits businesses and charities, as well as providing a frictionless value-add choice for the end consumer."
Steve Wilks, Founding Director and COO of For Good Causes, said: "As a new UK-based technology company focused on enabling charities to continue and expand their hugely important work, we needed a forward-thinking payments company who could work with us to support the unique propositions provided by our platforms. We have been delighted by Moorwand's proactive engagement and support.  In a highly regulated environment, Moorwand has been pivotal in enabling us to receive donations and transfer them to the consumers charity of choice quickly and cost effectively.
-ENDS-
About Moorwand
Moorwand Ltd. is an international business that provides payment services to merchants and customers in the EEA. They are licensed by the Financial Conduct Authority of the United Kingdom (license #500709) as a regulated Electronic Money Institution to issue electronic money (e-money) and provide payment services throughout EEA. They are principal members of Mastercard, Visa and UnionPay as an Issuer of payment cards and an Acquirer of payment transactions.
About For Good Causes
For Good Causes is a digital payments hub, established to enable charities to address the impact of reducing revenues in the context of the decline of cash which has historically been a principal source of third sector funding. Under the banner of Empowering Generosity ™ and working with some of the largest global retail and charity brands, For Good Causes is targeted with raising £500m of donations for UK charities over the next five years.
Media Enquiries:
Moorwand
Sarah Broughton
sab@moorwand.com
T: 07890 463 063
For Good Causes
Wendy Martin
wendy.martin@forgoodcauses.org
07710 096885