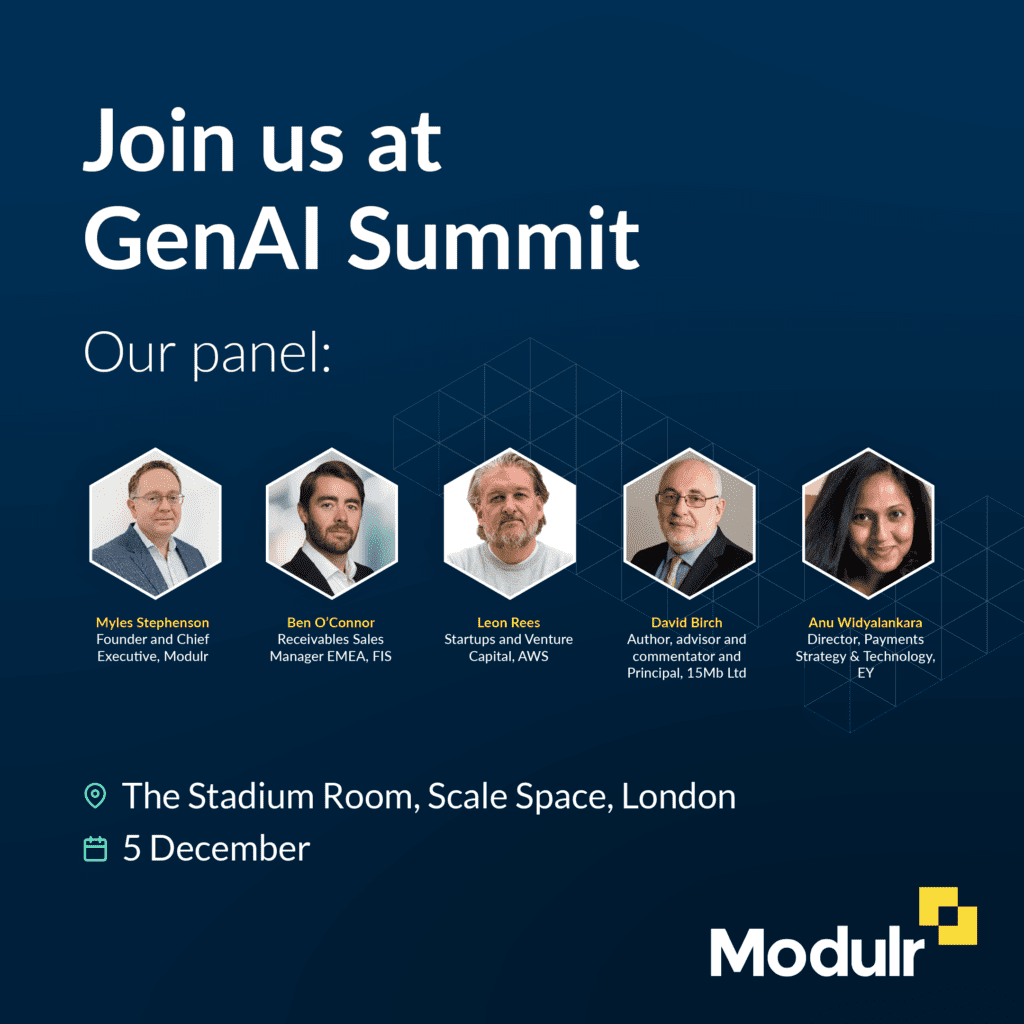 We are excited to invite you to the Modulr GEN AI Summit, scheduled for Tuesday, December 5th at Scale Space in White City, London. The summit will focus on exploring the impact of Generative AI within the payments industry.
The event will begin with a presentation from their in-house speakers Scott McGregor, Gen AI Lead, and Sean Robertson, Director of Data and Data Engineering. They will be showcasing Modulr's latest progress experimenting and building AI applications.
This will be followed up by a panel session moderated by David Birch, Author, advisor and commentator on digital financial services and Principal at 15Mb. During the session, Myles Stephenson, Founder and Chief Executive at Modulr, Leon Rees, Startups and Venture Capital at AWS, Anu Widyalankara, Director, Payments Strategy & Technology at EY and Ben O'Connor, GETPAID European Lead at FIS, will discuss the future of payments with Gen AI.
Agenda:
8.30 – 9.00: Welcome Breakfast and Registration
9.00 – 9.05 Welcome Remarks
9.05 – 9.15: Modulr and GEN AI
9.15 – 10.15: Panel session: The Future of Payments with Gen AI
10.15 – 10.30: Closing Remarks
To join them, please fill in the registration form on the event webpage GEN AI Summit.