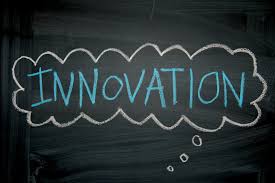 Their product brand MCOM Payout Service has been shortlisted in the INNOVATION AWARD to and is up against big names to win. MCOM Payout Service is a disbursements product for many industries and is an inclusive product for the whole community. Used for simple refunds to emergency funding and casual staff wages and everything inbetween. If money is needed to be passed to the general public, what better way that using cash via a mobile phone. The old meets the new and combines for a perfect solution to companies and end users. Mobile Commerce & Other Media Lt is always shortlisted for the ECOMMERCE COMPANY OF THE YEAR – SMALL award and look forward to hoping bringing home two on the night.
NORTHERN ECOMMERCE AWARDS 2017
The 2017 shortlist has been announced.
If you work in Web Design, PR, Marketing, Sales or Logistics associated with eCommerce and online businesses, enter to be recognised on a national level at the Northern eCommerce Awards (The NECAs). Entries are open to all northern businesses, or businesses completing projects covering the North. The NECAs are delivered by Don't Panic Events and Prolific North celebrate the very best in eCommerce and online retailing from across the North.
The NECAs feature categories celebrating exceptional websites, platforms, suppliers, and marketing from in house teams and agencies – so whatever your role in the online retail industry, at the Northern eCommerce Awards we have a platform to celebrate your success. The North is home to some of the UK's leading eCommerce businesses, the NECAs will take place on 11 October during eCommerce Show North, and will be the North's biggest celebration of success and talent across e-retailing and online business. The Northern eCommerce Awards is set to be the online business event of the year.