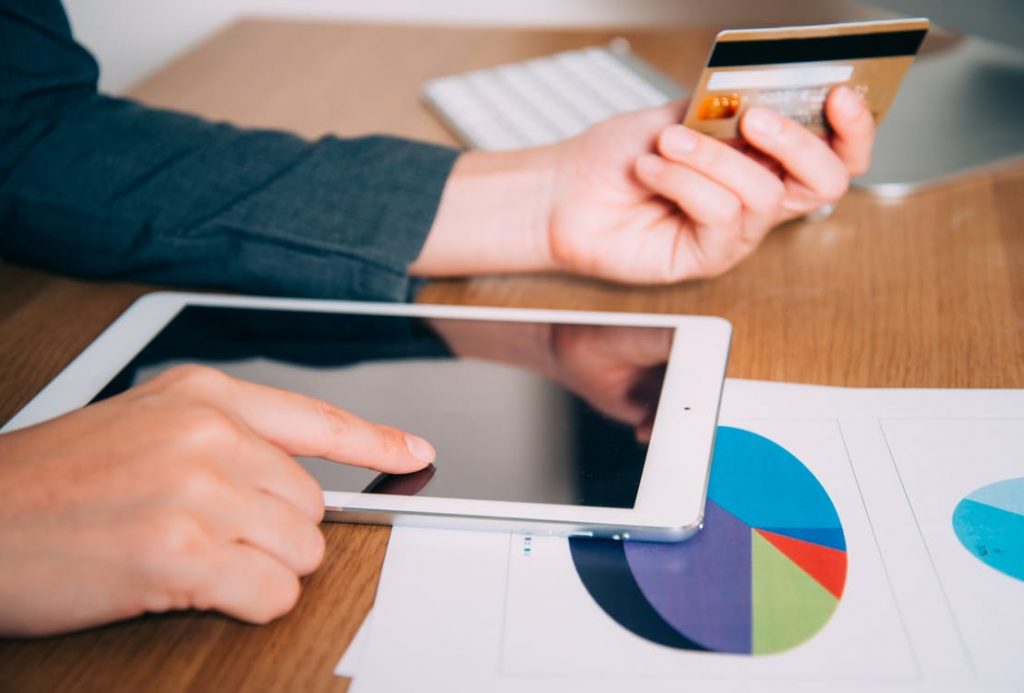 First example of a Mastercard service made possible by the integration of Vocalink and its real-time payments capabilities
London, June 6th 2018: Mastercard today confirmed that it will soon launch Mastercard Send in the UK. Mastercard Send is a payment service that allows financial institutions, fintechs, digital customers and other businesses to send real-time payments to UK bank accounts and also to receive payments by the same means. Mastercard Send will connect to the Faster Payments network enabling a variety of use cases such as peer-to-peer (P2P) payments and business-to-consumer (B2C) disbursements.
The new service follows Mastercard's purchase of Vocalink in 2017, and embodies the Mastercard vision of a world, not only beyond cash, but beyond cards as well.  This will enable a broad range of payment types including the latest generation of real-time account-based payments, while maintaining an unerring focus on delivering the best possible customer experiences. By integrating Vocalink technology, Mastercard Send will provide an unparalleled payment solution that offers greater choice and convenience to its customers, starting in the UK.
Mastercard has chosen Starling Bank as its strategic partner for settlement services in the UK. Starling manages the funds that are to be disbursed before they are pushed to individual accounts via Faster Payments.
Julian Sawyer, chief operating officer of Starling Bank, a leading challenger bank, said:  "Starling Bank is the only provider of real-time access to faster payments in the UK. This partnership will open up new commercial and business opportunities for Mastercard clients as it enables them to make and receive payments instantly."
The first UK customer for the service will be Income Group, a payroll-focused payment provider that enables businesses to significantly improve the efficiency and reduce the costs associated with running a payroll by reducing the time taken to pay employees down from days to real-time.
"Mastercard Send will make payments much easier for users, and deliver better value to a diverse range of banks and businesses who regularly make disbursements. Existing direct-to-bank-account solutions – even those using Faster Payments – are often batch-based and hence less timely, giving businesses a real headache when it comes to disbursement of funds," said Mark Barnett, divisional president of Mastercard in the UK.
Income Group is a perfect example of an innovative new business that is looking to bring the benefits of real-time payments to a wide range of businesses and their employees. Income Group has developed a real-time payroll payment process that enables businesses to send their payroll payments 'just in time' rather than several days in advance, providing significant working capital benefits to these businesses.  Mastercard Send will enable further innovation with a strong pipeline of businesses lined up to take advantage of the service later in 2018 and beyond.
Ian Wheeler, CEO and co-founder at Income Group said: "We set out to reduce the time needed for traditional BACS payroll payments, and create a real-time alternative that was, above all, fairly priced. In looking for like-minded partners, we are delighted to be the first UK payment processer to integrate with Mastercard Send. Equally, working with Starling Bank as our settlement agent, we are proud that this vision is soon to be a reality and we can offer a real-time payroll payment service to UK businesses at a competitive price point."
-ENDS- 
Notes to editors
* A very small number of UK accounts (less than 0.1%), such as some savings accounts, do not accept Faster Payments (SOURCE: http://www.fasterpayments.org.uk/faqs)
Mastercard Communications Contacts
James Thorpe, +447807 378 265                                             Adam Keal, +44 (0)20 7557 5182
james.thorpe@mastercard.com                                                 adam.keal@mastercard.com
Income Group Contact
Heather Leveton, +447885 936 914
About Mastercard
Mastercard (NYSE: MA), www.mastercard.com, is a technology company in the global payments industry.  Our global payments processing network connects consumers, financial institutions, merchants, governments and businesses in more than 210 countries and territories.  Mastercard products and solutions make everyday commerce activities – such as shopping, traveling, running a business and managing finances – easier, more secure and more efficient for everyone. Follow us on Twitter @MastercardNews, join the discussion on the Beyond the Transaction Blog and subscribe for the latest news on the Engagement Bureau.
About Starling Bank
Starling is a completely different kind of bank, launched in May 2017 and based in London. In retail banking it offers a mobile-only current account on Android and iOS that can be set up in minutes. It also has a free and straightforward business account. In addition, the Starling Marketplace allows customers to access to a wide range of financial products through its app.
Starling is a fintech business with a banking licence, fully regulated by the Financial Conduct Authority and Prudential Regulation Authority, and granted a banking licence by the Bank of England in July 2016. It is directly connected to major payment schemes, including Faster Payments and MasterCard.
For more information please visit: www.starlingbank.com