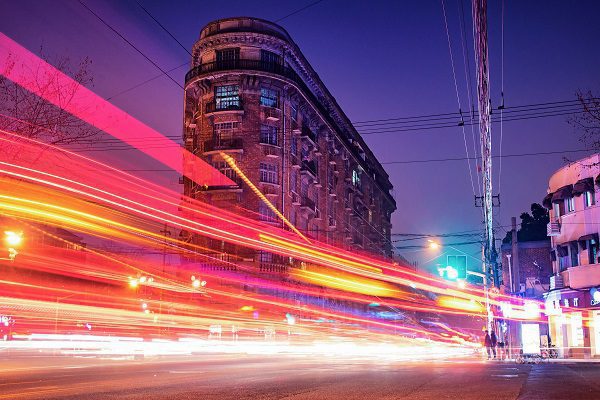 Companies such as Monzo, Starling, Revolut and Curve have worked with Mastercard to become established. However, these are only a handful of the many neo banks that won customers, investors, and market share by working with the global technology company.
As the Head of Fintech at Mastercard for the UK and Ireland, David Jones says one of the most enjoyable aspects of his role includes working with his largest customers, such as Monzo, to make sure they are getting what they need to drive their business forward. However, it's the new businesses that often offer the most unique and unexpected nuggets of joy.
"New business is interesting because you can't necessarily imagine everything it's going to be as people come up with ideas," says Jones. "It makes you think, that's a good idea and why has nobody thought about that before. It's constantly a new stream of meeting smart, creative people who've got a vision and are looking for people to help them execute against that. Supporting these entrepreneurs to succeed is something that we're really, really passionate about."
Typically, when dealing with fintechs, Jones is working closely with the CEOs and founders on an almost daily basis. The relationships that Mastercard creates with these driven and dynamic people keeps Jones and his team on their toes.
Many fintechs have secured their place in the financial services market. What many of them do best is find an inclusive solution to a problem they have encountered.
"The fintech may be focused on dealing with specific customer needs or problems," explains Jones. This ability to be customer-centric and find innovative solutions is what allows some start-ups to scale quickly.
Changing the landscape
Fintechs will continue to play a pivotal role in how financial services are tailored for customers. However, innovation and technological advancements are changing the wider financial market for good.
Banks are having to change their service models to attract and retain customers. After Metro Bank began opening on the weekends and fintechs ensured good customer service was at the centre of their offerings, banks have had to play catch-up.
"The core products themselves don't change too much, but how they are offered has changed enormously, and the service has changed enormously, all the way back to Metro when it started opening on a Sunday. That was a massive deal. The high street retail banks didn't even open on a Saturday. So, that servicing model has changed," Jones explains.
"There's fierce competition between the banks, and the growth of the fintechs has had a big impact on that in a few ways," says Jones, while speaking to The Payments Association on what success looks like for fintechs.
The competition has "forced the traditional banks to re-assess what it is that their customers need from them," Jones adds. "Service is the biggest differentiator."
Future opportunities
The future of banking and payments is constantly evolving, accelerated by COVID, which increased the number of contactless payments, ecommerce transactions and the use of ID verification services.
Jones believes interoperable digital identities hold a lot of potential for the future beyond the basic age verification opportunities to buy restricted products.
"It's entirely possible to envisage a future where you can effectively walk through an airport and get into a hire car at the other end without ever having to take a document out of your pocket. It's entirely possible from a technology point of view," says Jones.
However, this is not such an easy task to achieve in practice.
"The tricky part of it is the politics and the standards, as well as who's going to govern that and who's going to build it, and how we're going to make it interoperable when people have vested interests," Jones points out. "Digital identity is not so different to having identity cards, which was always quite a politically complex topic. To do this properly, it needs to be led by government but then open to technology companies to provide different solutions to a set standard."
Technology companies will have a big part to play in how payments change in the future but the way fintechs fill gaps in the market in innovative ways will continue to keep the sector on its toes and force banks to adapt to new customer expectations.