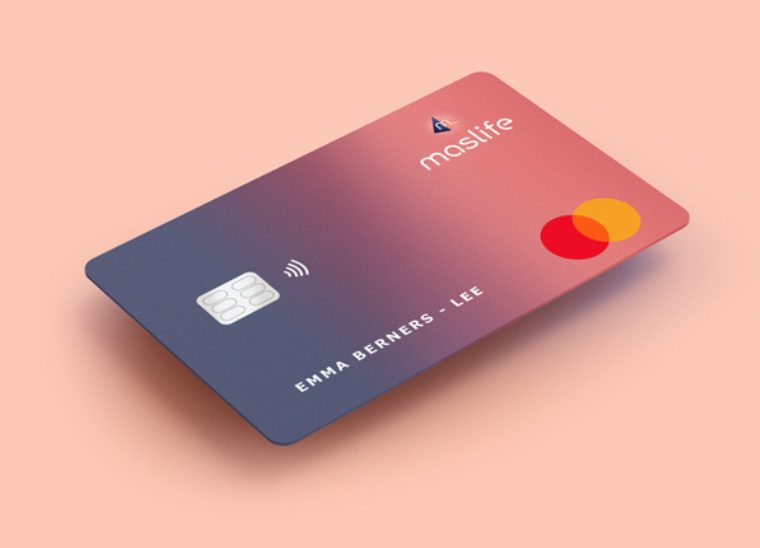 Maslife, the world's first alternative banking and wellness app which helps users manage their finances, while helping them to improve their mental and physical health, has partnered with Thames Technology, the UK-based leading manufacturer of payment, gift, loyalty, membership, and commercial card products, to supply payment cards to its financial platform customers.
The payment cards will be offered as both eco-friendly PVC card and premium metal card options, providing Maslife customers with choice. As part of its role, Thames Technology will be manufacturing, personalising, fulfilling, and despatching the payment cards for Maslife customers which will be linked to the platform.
Angela Davies, Head of Financial and ID Sales at Thames Technology, said:
"The importance of mental and physical wellbeing has been at the forefront since the start of the pandemic. By collaborating with our partners, Mastercard, Railsr and Global Processing Services, we were able to play our part in delivering this initiative for Maslife customers. Thames Technology is proud to be part of this exciting new launch, which not only helps cardholders improve their financial health, but also their lifestyle and mental wellbeing."
Kash Amini, CEO and founder of Maslife, said:
"The team and I are amazed by the overwhelming support and positive reaction to Maslife. No other app on the market does what ours can, with Maslife's unique approach to improving people's lives by taking care of their finances while simultaneously supporting their health and mental wellbeing. Our journey is just starting. In the near future we will offer a wide range of modern payment services including a crypto (digital asset) wallet. This allows users to buy, sell and hold crypto, addressing the increasing demand for hybrid traditional and crypto payment services."
The Maslife financial app provides its customers with a game-like experience which helps them to achieve their lifestyle and financial goals. Users are able to set both financial and wellness targets through the app, monitor their progress, and are rewarded if they hit their targets. In addition, the Maslife app offers a step tracker and meditation recordings to help promote wellbeing.
Maslife is making improvements to its rewards programme by enabling their customers to make in-store purchases on a range of healthy treats and experiences. New digital currencies will also be integrated into the platform which will allow Maslife customers to make purchases and payments in a wide range of currencies wherever they are in the world.