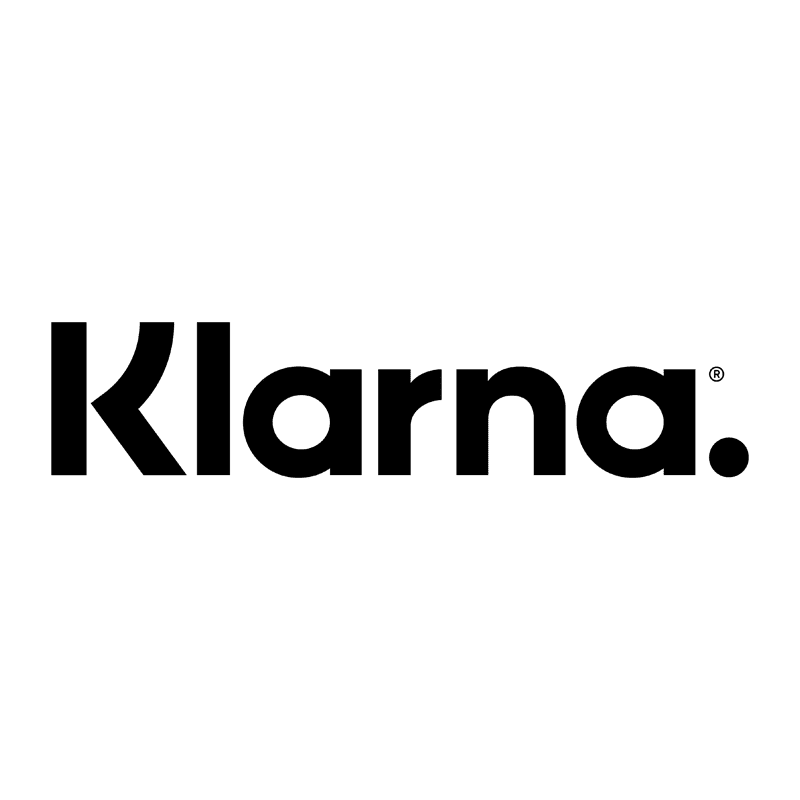 February 7 2019 — Gymshark and Klarna have today announced the launch of Klarna's Pay later service in the UK, Sweden, Norway, Finland and Denmark. Enabling Gymshark's loyal community of shoppers to order the latest fitness apparel and pay after delivery.
This combination of Gymshark's in-demand products and Klarna's innovative Pay later service, means shoppers never need to miss out on the latest lines and product drops. The Gymshark community can now access new and exclusive gym-gear without fearing their favourite pieces will sell out. The new service allows shoppers to try items on at home, keeping only what they love, before parting with a single penny.
Commenting on the partnership, Russ Carroll, UK Commercial Director at Klarna, said:
"Our partnership with Gymshark is a natural fit. We both share the same vision of giving shoppers more control over what they order and when they pay — ensuring they get the right fit and look for their workout needs. This is of the utmost importance, particularly considering that activewear now accounts for almost a quarter of all apparel sales globally according to the NDP group. We're delighted to be partnering with Gymshark to further enhance their checkout experience in the UK and Nordics, with more markets to follow soon."
Niran Chana, Trading Director at Gymshark adds: "We're one of the UK's fastest-growing companies, but in order to stay at the top of our game we need to constantly look at ways to improve. At Gymshark, we have always championed putting innovation at the heart of our community — it's part of what has helped us grow so quickly. Introducing Klarna's Pay later feature is a natural next step for us to make sure we give our community the best possible shopping experience. We want to make shopping with us easy, and that's exactly what Klarna helps us do."
– ENDS –
Press enquiries
Electra Gerolymbou/ Chantal Swainston, firstlight PR,
+44 20 3617 7240.       klarnateam@firstlightpr.com
About Klarna
It's all about smoooth (yes, with 3 ooo's). Klarna is Europe's leading payments provider and a newly-licensed bank, which wants to revolutionise the payment experience for shoppers and merchants alike. Founded in Stockholm, Sweden, in 2005, the fintech unicorn gives online consumers the option to pay now, pay later or over time — offering a trusted, frictionless and smoooth checkout experience.
Klarna now works with 100,000 merchants, including ASOS, Topshop, H&M and JD Sports in the UK, to offer payment solutions to users across Europe and North America. Klarna has 2,000 employees and is active in 14 countries.
About Gymshark
Gymshark is a fitness apparel & accessories brand, manufacturer and online retailer based in the United Kingdom, supported by millions of highly engaged social media followers and customers in over 150 countries. Created in 2012 by teenager Ben Francis and a group of his high-school friends. Gymshark has grown from a screen-printing operation in a garage, into one of the fastest growing and most recognisable brands in fitness.
Ben Francis, Gymshark's founder, is a lifelong entrepreneur. Having established the business at only 19 years old, he is now one of Forbes' 30 under 30. In just six years, Gymshark has evolved into one of the fastest-growing and most recognisable brands in health and fitness — supported by over 9 million highly engaged social media followers and customers, in over 150 countries.
This growth comes from a devotion to producing innovative, effective performance wear, an ever-expanding social presence, and above all a commitment to the Gymshark vision: before there is an action, there is an idea. We exist to create the tools that help people unlock their full, incredible potential and put their ideas into action. Be all that you imagined you could be. Be a visionary.