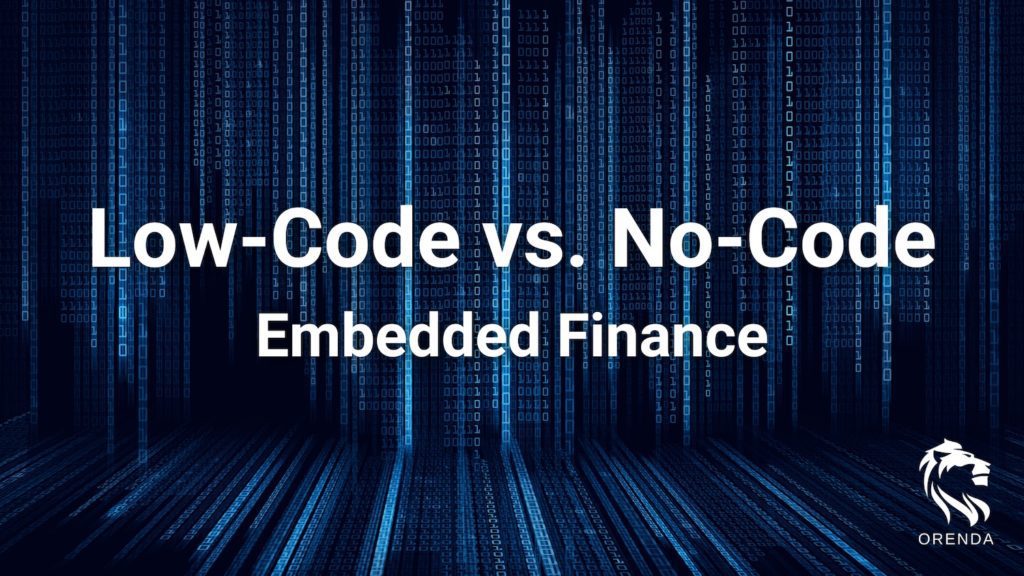 No-code and low-code are becoming more prominent as businesses move away from the traditional fully coded route to offering financial services.
This article highlights the similarities and differences, and explores which approach you should choose to create new revenue streams for your customers. 
The similarities 
Both low-code and no-code don't require bespoke coding skills to develop new applications or features.
Instead, they provide a visual interface that enables businesses to drag and drop functionalities into place without complex coding.
The differences
Low-code platforms are a type of no-code platform that allows businesses to develop applications without the need for coding skills. They make it easy to create, test and deploy applications with minimal effort.
This makes low-code platforms ideal for businesses that want to develop simple applications. However, they do have some limitations in terms of flexibility and functionality.
Meanwhile, no-code platforms take things one step further by providing a range of pre-built components that create customised applications without any coding required.
Therefore, no-code platforms are the perfect solution for businesses that want to develop complex applications quickly and without code. They offer more flexibility and functionality than low-code, ideal for bespoke solutions.
Which platform is best?
For a range of simple financial products quickly and without the need for coding skills, the low-code route is the way to go. If you want the same convenience combined with more flexibility, no-code is the better option.
Orenda offers no-code low-code solutions that provide everything you need to offer customised financial solutions.
If you want a no-code low-code solution that balances convenience and flexibility, get in touch.
Article by Orenda Finance