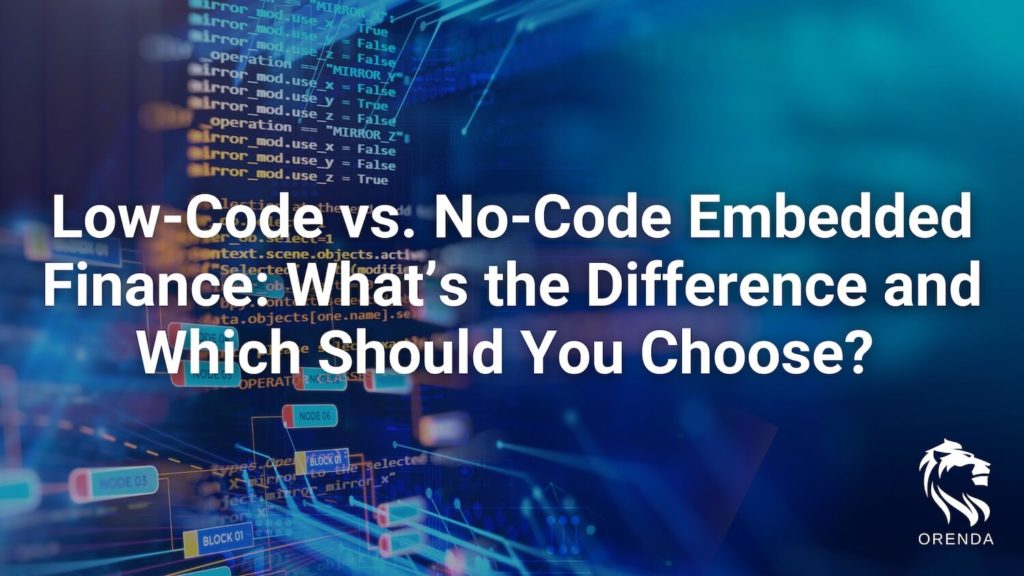 With the emergence of no-code and low-code, embedded finance is more straightforward than ever – but what's the difference between the two? 
Low-Code
Low-code is a type of no-code platform that allows businesses to develop applications without any coding skills. They provide a visual drag-and-drop interface, making it easy to create and deploy applications with minimal effort.
Low-code platforms are great for businesses developing simple applications quickly, without coding skills. However, they do have some limitations in terms of flexibility and functionality.
No-Code
No-code platforms take things one step further by providing a range of pre-built components that can be used to create customised applications without any coding required.
No-code platforms are perfect for businesses developing complex applications quickly and without code. They offer more flexibility and functionality than low-code platforms, making them ideal for businesses that want a bespoke solution.
Which platform is best?
This depends on the complexity of the applications you want to create, the level of customisation, and your budget.
If you're looking to offer simple financial products quickly, without code, the low-code route is the way to go. If you want the same convenience combined with more flexibility and functionality, no-code is the best choice.
Orenda Finance offers a no-code low-code platform that provides businesses with the tools to create customised financial solutions quickly and easily, all with a single contract. 
To find out more, get in touch.
Article by Orenda Finance