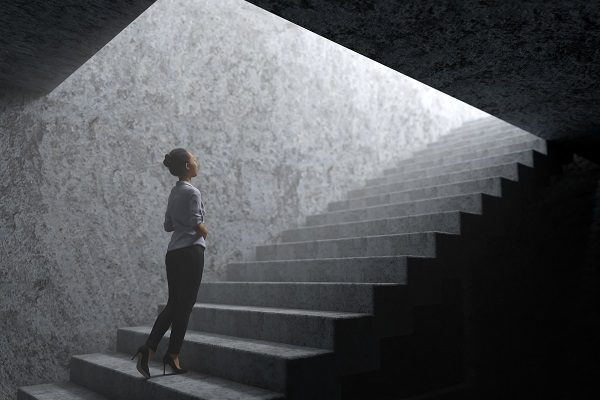 The fintech industry is celebrating International Women's Day in March. This year's theme is 'embracing equity'. It's no secret, however, that the fintech industry has a diversity problem that needs addressing.
According to Findexable, just 2% of fintechs globally are founded by women, while nine out of 10 firms have no women at the top. More widely, a McKinsey study shows that female representation on executive teams only rose from 15% in 2014 to 20% in 2019. This indicates that we are a long way off from achieving the ideal standard.
Fintech, and the whole tech sector, needs to pay closer attention to inclusion – be that gender, ethnicity, or religion – not just diversity. There's both a moral and a business case to doing so.
I have seen first-hand in the finance and technology sector how making women part of the decision-making process (e.g., putting them in C-suite positions) can positively impact a business from building better customer relationships to inspiring other women, as well as boosting employee engagement. What's more, prioritising inclusivity and making it part of your company culture has a huge impact on your product offering.
So, what can the fintech sector do to achieve gender parity?
Start at the top
In every business, the culture and standards you set must start from the top. That does not mean every fintech must be founded by a female, but there should at least be female representation on the board or in leadership positions. In doing so, we are encouraging greater diversity of thought and a company's culture is created with the needs of all employees in mind.
Nucleus365 was co-founded by a woman – Sophie Flynn, who is also our CFO. Her role has set a precedent in our business and created a working environment where everyone can thrive. In fact, 53% of staff at Nucleus365 and Transact365 (Nucleus365's parent company) are female; a stat we are incredibly proud of.
Embrace mentorship
The lack of female representation can make the fintech sector a lonely place for many women and it makes finding a mentor challenging. Most of us will look for a mentor with whom we share similar experiences and challenges. Most women look for other females.
Early in my career, I was lucky enough to have been led by an inspirational leader who mentored me and encouraged me to embrace being a woman in a male-dominated sector. She taught me the skills I needed to navigate the challenges that a lack of female representation brings and gave me the confidence to break down stereotypical gender barriers.
Having access to mentors in the early stages of a woman's career can be hugely beneficial. Whether those mentors are employees of the company or brought in from external consultancies or organisations, the fintech industry should encourage mentorships for all employees.
Our customers are female
The moral case for improving the gender balance of women in fintech is clear. However, there is also a significant business case. Most of us in the sector are creating products and services used by women. Whether you are a payments company like us providing systems for female-led merchant businesses, or a neobank offering banking solutions to women, understanding the needs of your customer is key in any successful company.
Fintech companies must have diverse leadership teams to create products and services that suit the needs of their diverse customers. Otherwise, we risk alienating significant groups in society from benefiting from the businesses we have spent years building and hindering our own growth.
Final thought
This International Women's Day will no doubt dominate the fintech news agenda – and rightly so. But let's continue the conversation beyond March and turn our words into action. There is both a moral and business case to doing so.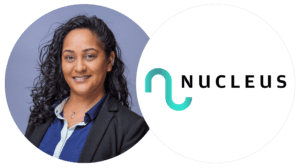 Anjulie Patel is VP of partnerships at Nucleus365, a subsidiary of Transact365.