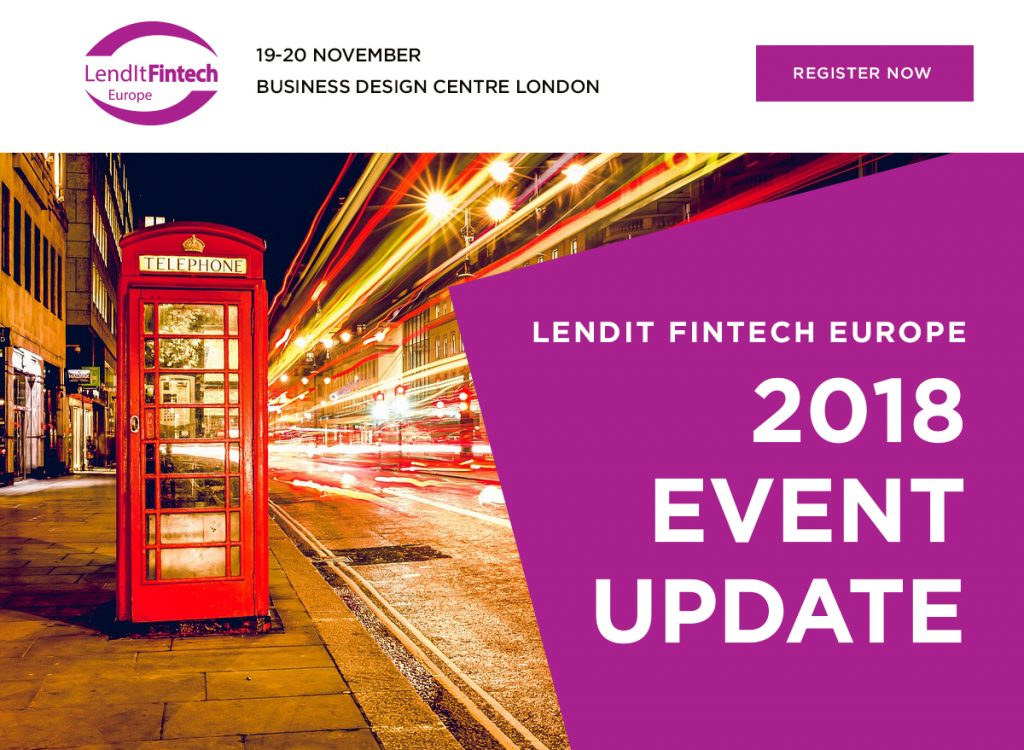 We're thrilled to be partnered with the The Payments Association for the upcoming LendIt Fintech Europe event, taking place on 19-20 November in London. With the event right around the corner, time's running out, so here's an update on some urgent items that you need to know about.

Final Discount Pricing Expires November 9th!

Our £1,495 ticket price expires soon, so now is the time to confirm your participation. Not only will you save £200 off the standard price, but on top of that we are offering you an additional 15% discount! Simply enter the promo code Payments Association15% when registering here.

See Who Is Attending

LendIt Fintech Europe brings together 1,200 of the region's most innovative fintechs, banks, and investors. This is your chance to build invaluable relationships with this group of senior decision-makers who are shaping Europe's financial services. View the list of participating companies here.

Final Agenda Now LIVE

This year's event brings you 2 full days of world-class content and networking, with 150 thought leaders providing the latest insights on Lending Innovation & Financial Inclusion, Credit, Risk & Identity, The Future of Banking, Blockchain, Legal & Regulatory, AI & Data Analytics, and Investing & Entrepreneurship. View the agenda here.

Networking Opportunities Galore!

We know that you come to our events not only for the world-class content, but also to network with your peers and prospects. Our Brella 1:1 meetings app, sponsored by Afluenta, is now LIVE and meetings are already being scheduled. Once registered, you can log into the app to start scheduling meetings with your top prospects, too.

And the networking doesn't stop when the sessions draw to a close! On Monday evening, join us for our inaugural Pub Crawl and enjoy a pint or two whilst networking in a fun and informal setting. Register now to participate in these networking events and more.

Presentation Spotlight: Barclays Business Bank & MarketInvoice Partnership

With so much fresh content it's hard to choose just one session to highlight, but we can't wait to hear from Ian Rand, CEO of Barclays Business Bank, and Anil Stocker, CEO of MarketInvoice. Barclays is the first high street bank to enter into a strategic partnership with MarketInvoice to help UK small businesses to release cash flow pressures and accelerate growth. Register now to attend this session.

Remember to book by 9th November to get the best price – enter promo code Payments Association15%! We look forward to seeing you in London.