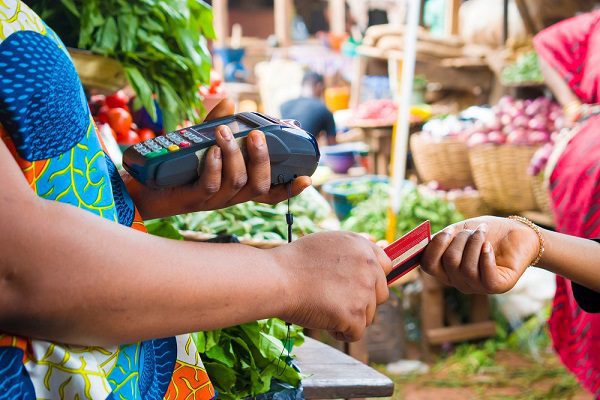 What is this article about? How to penetrate the African payments market and overcome regulatory hurdles.

Why is this important? Many fintechs looking to expand into Africa are struggling with the barriers created by regulations.

What's next? Countries like Nigeria are changing the rules to make it easier for fintechs. The future will likely be super apps offering a one-stop shop for all services or easy credit facilities.
Companies wanting to expand into Africa should look at how neo-bank Kuda and mobile payments platform OPay have successfully penetrated the Nigerian market and overcome regulatory hurdles.
The African fintech ecosystem has experienced tremendous development in the past decade.
"Mobile banking apps have done more for financial inclusion in the past 10 years than bank branches and plastic cards did in the 50 years before," says Andrew Torre, the regional president for central and eastern Europe, Middle East and Africa at Visa, in a report released by GSMA, the organisation representing mobile networks worldwide.
However, many countries have no specific regulations for the fintech industry in sub-Saharan Africa. Fintechs are, therefore, subject to the same rules that guide commercial banks in each country. Although that is changing, with governments issuing guidelines to cover key technical areas of the fintech industry, there are still numerous hurdles to obtain an operating license.
As such, companies are using a range of methods to enter new markets, such as partnering with licensed businesses or targeting under-represented groups of society.
Kuda bank used this method when launching into the Nigerian market in 2017. It acquired its operating license in phases and focused on meeting the financial needs of teenagers, young adults, and small businesses.
According to McKinsey and Company, Nigeria's young population, rising smartphone penetration, and concentrated regulatory efforts to expand financial inclusion and cashless payments are coming together to provide the ideal conditions for a booming industry.
After getting its full micro-finance banking license in 2019, Kuda's co-founder Babs Ogundeyi said it is ushering "a new era in consumer banking" that serves most Africans with a "focus on improving our members' financial lives rather than trying to burden them with hidden fees and excessive charges".
Short-term penetrative strategies help firms enter African payments market
Pricing is one of the most common tactics used by new entrants in the fintech market to gain market share quickly. Both Kuda and OPay have done this, but as a short-term approach.
Kuda entered the Nigerian market with zero transaction charges for payments and fund transfers. It later reduced this offer to the first 25 transactions per month. It helped the digital-only retail bank amass millions of clients, passing the 2-million customer landmark in December 2021, a feat they achieved in less than five years of operating in Nigeria.
Kuda's COO Elena Lavezzi tells The Payments Association that the company's pricing strategy was only a way to get into the market because it is unsustainable for the long term.
OPay is the biggest consumer-focused fintech player in Africa. It also chose to charge nothing on customers' local transfers at its initial stage of operation to gain mass popularity.
In a December 2021 report, the Asian Banker stated that OPay has 15 million customers in Africa, spread across Nigeria, Kenya, Tanzania, and several other African countries.
Wole Adeniyi, OPay's Southwest Nigeria regional sales manager, says the zero transaction fee was just a way to penetrate the market. "The long-term business plan is to focus on financial inclusion," he tells The Payments Association. The company distributed thousands of POS terminals to mobile money agents to give access to areas with a high concentration of unbanked people and invested in ensuring a stable network by partnering with the best telecommunication companies.
Fintechs that have established themselves in several African countries recently have also utilised one or more of the below tactics to penetrate their desired market:
Network and service stability: System downtime and failed transactions are common pitfalls of fintech companies in Africa. Customers have little patience when it comes to network glitches. A fintech company can amass a large client base with a stable network, but this may require some investment.
Competitive offers: Giveaways and freebies are often used. Gifts like free call credits, cashback, referral bonuses, and many more are commonly used to attract new customers. Chippers Cash gives its customers 2% cashback on call credit purchased on its platform. Piggyvest, a wealth creation fintech platform, gives both its new customers and the referrer a N1,000 (£2) reward, while OPay gives a N600 (£1.20) referral bonus.
Prompt customer service: Another important factor that many businesses in Africa don't usually get right is a dedicated and hands-on customer service team, resolving customer issues promptly and seamlessly. Having this in place helps to build customer confidence in the service.
Endorsements: Some of Africa's most popular tech journalist blogs are Techpoint, Techcabal, and Disrupt Africa. They help spread the news about investments in fintech. They have the needed clout to create awareness and drive engagement.
Digital and offline advertising: Online social media campaigns help register a new brand in people's minds. It attracts early adopters and subsequently converts more customers. Offline advertising like billboards and promotional materials are equally good.
Setting up a marketing team: A physical marketing team is necessary for offline customer conversion, agent sign-ups, collaborations, and partnership facilitation.
The future is a super app
Consumers are looking for a single service that can manage all their payments in a simple, quick, and secure platform, regardless of whether they are paying for goods or services, according to Cellulant, a leading Kenyan-based pan-African payments company.
Olumide Omotoso, co-founder of fintech payment platform WATU based in Nigeria, agrees that customers want a one-stop solution for all their needs, from payments to savings and access to credit. He says that any new entrant introducing a credit facility as part of its product would quickly warm its way into the customers' hearts because access to credit in this part of the world is minimal.
Cellulant Co-founder Ken Njoroge says the "big problem with payments in Africa is fragmentation, which Cellulant has been progressively addressing for the past 13 years by championing a converged financial ecosystem. This may expedite the financial convergence process in Africa, enabling us to offer simple mobile-based solutions on one platform to address the unique and dynamic needs of different customers across the continent".
However, Adeniyi from OPay says governments must do their part. "The government is supposed to be ahead of the market. They should be proactive with their policies rather than reactive as has been the case," Adeniyi says. He believes this would help curb instabilities and uncertainties in the minds of potential investors coming into the region.
There are many opportunities across the African continent to offer payment and money services and gain mass popularity. The GSMA report further claims that there are nearly 550 million mobile money accounts in Sub-Saharan Africa, and 160 million are used regularly. Companies should not be deterred by the regulatory hurdles but instead see this as an opportunity to enter a new market using innovative methods.