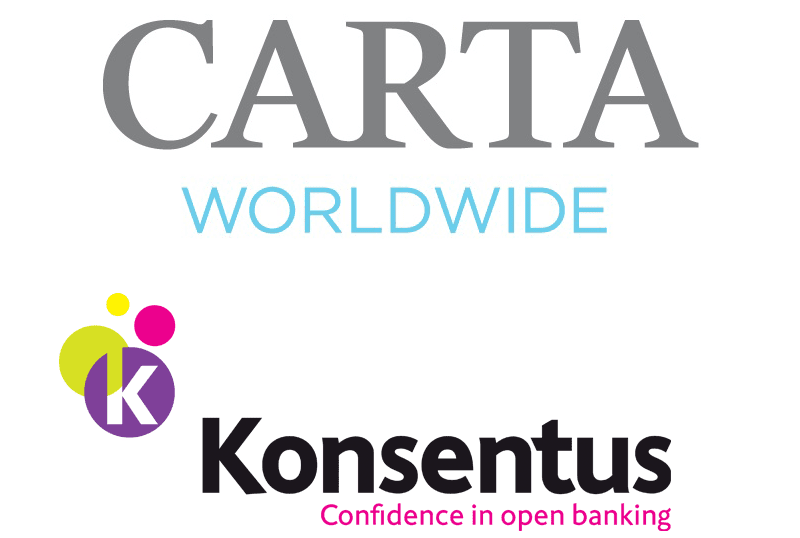 UK 23rd July 2019.  Konsentus and Carta Worldwide today announced a new strategic partnership.
Carta Worldwide is an international leader in digital transaction technology, specialising in mobile & emerging payments.
Konsentus is the only SaaS based API solution in the market providing Financial Institutions with realtime Third Party Provider (TPP) Identity & Regulatory checking services.  When a Financial Institution gives access to a TPP through their dedicated interface, they need to be confident that they are not putting their customer's data at risk. Konsentus offers a solution that can be quickly and easily deployed which performs PSD2 TPP Identity & Regulatory checking on their behalf.
Read more here.