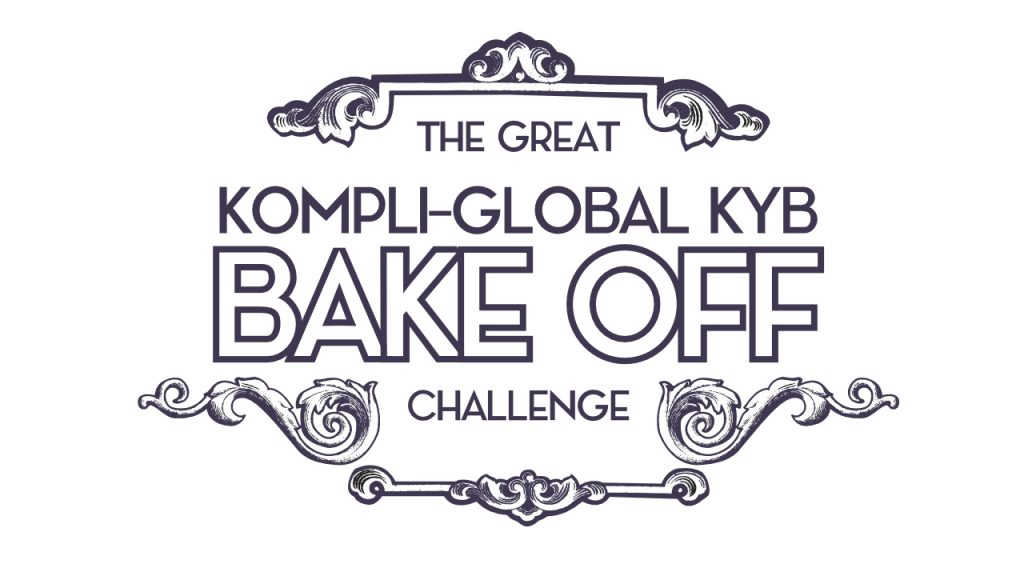 The Great Kompli-Global KYB Bake-Off is designed to highlight how fraudsters are avoiding detection by analysts potentially not having all the right fraud prevention ingredients 
London, UK. 08 June 2021 – With fraudsters becoming increasingly smarter and more collaborative in trying to get round those systems with the weakest links to commit their fraudulent crimes, now more than ever is the time for payments and wider financial services businesses to ensure they have all the right ingredients to stop fraud.
Which is why Kompli-Global, the leading FraudTech specialist, has today announced the launch of The Great Kompli-Global KYB Bake-Off challenge. The aim of the challenge is to put businesses' standard fraud prevention systems to the test, find out which from a range of sample companies they would onboard and if their current procedures have all the right ingredients to keep pace with today's fraudsters.
Alongside the Bake-Off challenge, Kompli-Global recently announced the launch of Kompli-Investigate™, a rich research utility, fraud prevention and detection system that allows for deeper investigation of corporate entities and the individuals connected to those organisations. A key component of the Kompli-Investigate™ system is Kompli-Konnect™, the most complete and accurate corporate structure data available that has collated and reconfigured all of Companies House data since 1986. Kompli-Global linked and connected all Directors, owners, companies and addresses to provide the most accurate and current entity resolution available. Furthermore, it updates all new and changed information and re-maps the entire database every night. In-house experts then overlay known fraud characteristics and suspicious Modus Operandi (MO) scenarios to give a totally unique risk prognosis for users, as well as alerting entities to criminal activity that fraudsters want to remain hidden.
With this in-house and technological expertise, Kompli-Investigate™ completes the potentially missing pieces of the fraud prevention puzzle by enabling payments and fintech companies to make connections, before conducting deep due diligence for convictions, allegations of criminality and associations to adverse events and activity. Additionally, if a newly registered company is looking to open an account, Kompli-Investigate™ can flag all connected businesses and individuals to that company. This added investigative tier, adds a unique predictive layer to due diligence and shows Companies that are potentially predicated to commit a crime.
Speaking on the launch of this unique challenge, Martin Pashley, Chief Commercial Officer at Kompli-Global, explains: "Today's fraudsters know exactly how to work the system but what we have designed significantly enhances payment providers' fraud prevention efforts by supplying them with the information they need to really question the business they are taking on. Therefore, we feel this is an important challenge to set those businesses either sending, receiving, processing or facilitating payments so they can see how complete their KYC jigsaw is."
He adds: "By taking part in our simple challenge, we can quickly show companies the information they might be missing and the potential of already available technology on the market. We're so confident that Kompli-Investigate™ provides the most complete and accurate KYB insight, we challenge all companies to a 'Bake-Off'."
The Great Kompli-Global KYB Bake-Off challenge has been designed for companies to test their systems with real life examples, to determine if they would onboard those individuals posed. To find out more about The Great Kompli-Global, KYB Bake-Off challenge, visit: https://www.kompli-global.com/products/investigate/#Bakeoff
To find out more about Kompli-Investigate, visit: https://www.kompli-global.com/products/investigate/
To find out more about Kompli-Global's suite of customer due diligence technologies, visit: www.kompli-global.com