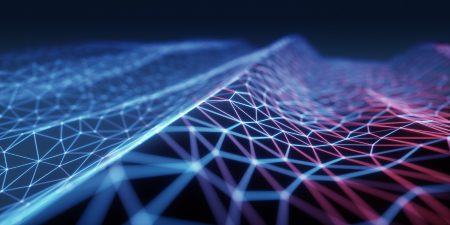 The companies have worked closely to build an integrated QR-based payment system that provides flawless transaction experiences for European buyers
Munich, Germany & London, UK — July 2, 2023 — Intellias, a global technology enabler for Fortune 500 enterprises and digital natives, and Bluecode, a leading mobile payment technology innovator, are marking four years of collaboration. The companies are working together to build a mobile payment solution that combines contactless and cashless transactions, providing frictionless experiences for buyers and revolutionizing the mobile payment landscape in Europe.Bluecode's mobile payment solution enables payment via smartphone with digital value-added services and integration into various platforms, including banking and merchant platforms, sports apps, cash registers, vending machines, and loyalty rewards programs. Users can connect a bank account to the system with a one-time scan, ensuring anonymous and secure transactions without disclosing personal data or bank details.

Since 2019, Intellias and Bluecode have collaborated in developing an integrated QR-based payment system. Intellias expertise in building reporting architectures has been instrumental in developing server applications for settlement and clearing processes behind the payment solution. The microservices architecture built by the Intellias team allows for receiving data from multiple sources, such as banks and financial institutions, and generating instant reports in multiple formats for Bluecode's clients.

In partnership with Intellias, Bluecode, a QR payment technology innovator, currently serves over 300 leading European banks, including Volksbank and Raiffeisen, and over 20,000 retail locations, including stores of the Rossmann and Müller chains. As Bluecode's network expands, Intellias engineers are constantly enhancing the reporting environment to integrate with new banks, payment gateways, and merchants.
Intellias keeps impressing us with nearly bug-free software development, an outstanding pragmatic approach to problem-solving, and an exceptional collaborative mindset. Their expertise, combined with their professionalism and motivation, are key to our project's success. This is what distinguishes Intellias from all other companies I've worked with during my 30-year career in the IT business.

Dirk Van Derstappen, IT Project Manager at Bluecode
Over four years of collaboration, Intellias has supported Bluecode's growth as the leading mobile payment provider in the DACH region, while Bluecode's QR payment technology has earned industry recognition, including the Top Supplier Retail 2022 award by EHI Retail Institute and the German Lebensmittel Zeitung. Intellias and Bluecode look forward to continuing this cooperation as Bluecode grows its presence throughout the DACH region currently covering 85% of the Austrian market and expands its geography to other European markets.
With Bluecode, the future of payments is here, and we're happy to be part of this exciting journey of bringing secure and frictionless payments to users all over Europe. Following Bluecode's coverage expansion strategy, Intellias will continue to stand by our client's side and contribute to developing the payment technologies of tomorrow.

Pavlo Khropatyy, VP of Delivery, Head of Financial Services & Insurance at Intellias